Redwood Empire Bottled in Bond Rye Rocket Top Review [In Depth]
Redwood Empire Bottled in Bond Rye Batch 2
Redwood Empire Bottled in Bond Rye Rocket Top Details

From the company website:
Straight rye, aged five years in 53-gallon American White Oak barrels, primarily toasted and charred to level 3. This release features a 4-grain mash bill that adds 3% of Corn, which brings a little more sweetness than our inaugural release. Still maintaining a high percentage of rye, the result are aromas of bergamot, candied orange, sage, and dates with a savory palate of fig jam, caramel corn, and cracked pink peppercorn. Rocket Top is named for the 365-foot coastal redwood tree, reminiscent of a bottle rocket, in Humboldt Redwoods State Park.
Redwood Empire Bottled in Bond Rye overview
In Redwood Empire's journey to not only source whiskey but distill it, comes their next release of Redwood Empire Bottled in Bond Rocket Top Rye. This batch 2 was blended from 55 select barrels that were distilled in spring 2017 and dumped fall 2022, making it 5 years and a few months old and 100 proof.
The age itself doesn't really stick out but the mashbill does. The fact that it's a four grain rye whiskey (rye, wheat, barley, and corn) is unique, especially when even wheated rye's are still fairly uncommon. Most of the time, you're going to find rye with rye + corn and/or barley. I'm sure there are a few out there, but the only one I can think of is
Manifest Rye
out of Jacksonville, FL.
I should back up though. In case you haven't read any of my other Redwood Empire reviews and still need to know who they are, Redwood Empire is the Sonoma County-based distillery branching off and doing things in their own unique way. Yes, that is the same world-famous Sonoma County known for its wines.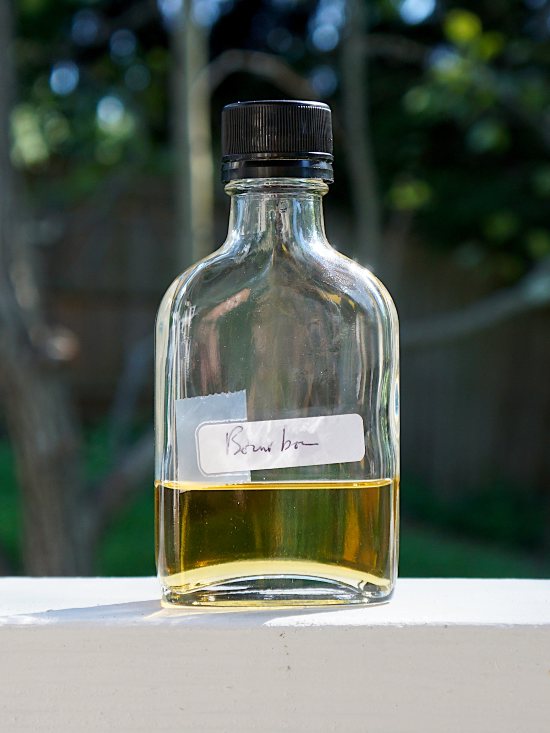 With their desire to promote nature, they use tree themes and names in all their brands, including the distillery name itself. Redwood Empire is a reference to the vast expanse of redwood trees in northern California. As for this one, Rocket Top is a 2,000 year old Redwood tree in California that is 365 feet tall. The tree theme makes sense, wood is one of the most important parts of making whiskey. You can't make rye or bourbon without it, and you need good wood to make great whiskey…so cherish every tree.
That's my brief-ish introduction, so now let's find out if this rye can live up to the $90 price (although price doesn't affect the rating) in this Redwood Empire Bottled in Bond Rye Rocket Top review.
Thank you to Redwood Empire for providing a sample for me to review. I also ended up buying this bottle for myself to review. So yeah, all opinions are my own, I bought the bottle.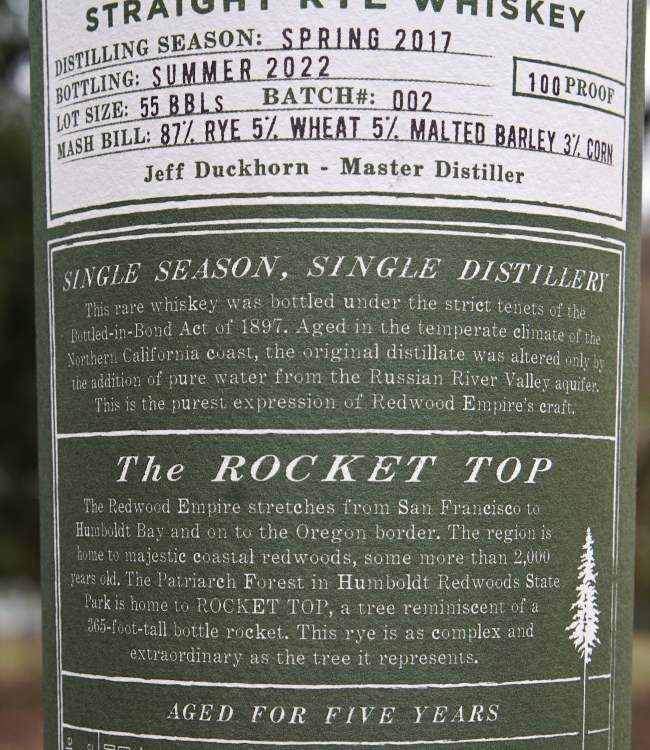 Redwood Empire Bottled in Bond Rye smell
Redwood Empire Bottled in Bond Rye kicks off with candied cherry and strawberry, fennel, licorice, honey, peach, mint, roasted oak, vanilla, clove, lychee, and light hints of tobacco and earthy caraway seed. It's a fruit bouquet-type of rye whiskey that's tropical, vibrant, and candied.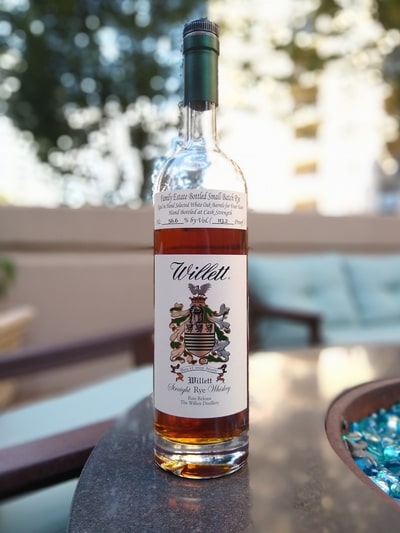 My main gripe is that it starts off very shy, even after 30-40 minutes resting in the glass. That's already overkill for everyone but me. This is after the bottle has been open for weeks. All I can say then is that this takes a while to open-up, but it opens up really nicely with even more time because some darker heft eventually arrives to reinforce the low end. But as a result of this extended shyness, I also feel like it's holding back some powerful fragrance that's lying in there. Maybe it just needs more air-time in the bottle.
After swirling and rest, I smell floral and herbal honey, candied apricot and cherry, licorice, mint, some butterscotch low-end, roasted oak, lime (not lemon), clove, eucalyptus, and a little tobacco. It hasn't really settled back in after 10 minutes. Because I've been timing these things, it takes around 13 minutes to settle-in and open up again. As long as that is, it's quite fragrant once it does, so try to be patient.
Redwood Empire Bottled in Bond Rye taste and aftertaste
Redwood Empire Bottled in Bond Rye Rocket Top has nice honey pop, dried cherry / apricot / strawberry, roasted oak, licorice, lychee, eucalyptus, mint, rose, and a little chocolate and earthy caraway seed. The tropical fruitiness and herbalness give it some pep in its step, akin to a 7-8 year old MGP rye. The slightly thicker viscosity and density make it feel developed so it tastes very good, vibrant, and interesting.
At first impression, it's well balanced with the honey and fruit leading the way, closely followed by the herbalness, then oak, spice, and earthiness a bit further back with no heat to speak of. That extra dose of fruitiness makes a big difference in making it more interesting.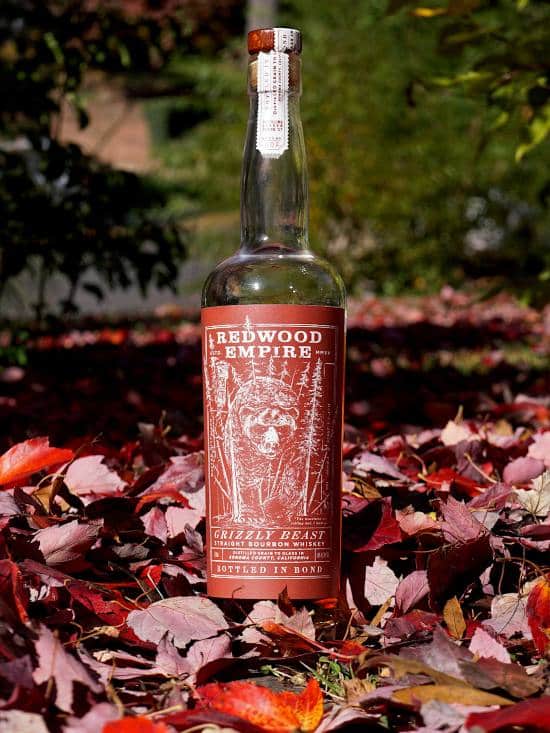 With "chewing" there's dense honey and dried cherry and apricot, licorice, fennel, lychee, roasted oak, rose, mint, clove, cinnamon, lime, and a little earthy caraway seed. It may be "just" 5 years old but there's no youthful graininess to speak of, which is a big plus, and plenty of flavors to take in. The fruitiness pops, making it a lively, fruity, and mature rye that's not so aggressively earthy and overly rye-y.
Cherry, apricot, honey, licorice, fennel, roasted oak, clove, and caraway seed linger into the finish. It's a little drying after 30 seconds with oak tannins, earthiness, dried licorice and fruit, honey, and mint, but still leaves me with an even longer-lasting fresh mint.
After "chewing" it leaves dried cherry and apricot, honey, fennel, licorice, roasted oak, dried oak and ginseng with longer-lasting sweet and herbal dryness and lime.
Like I often write, that extra pop / extra gear / extra something-something makes a big difference when it comes down to the final rating. I just wish it were more dense like
Bardstown Bourbon Company West Virginia Great Barrel Company Blended Rye
, but I'm sure that there are many reasons why it isn't. If you like rye, this is one to get regardless because I'm sold on this being awesome.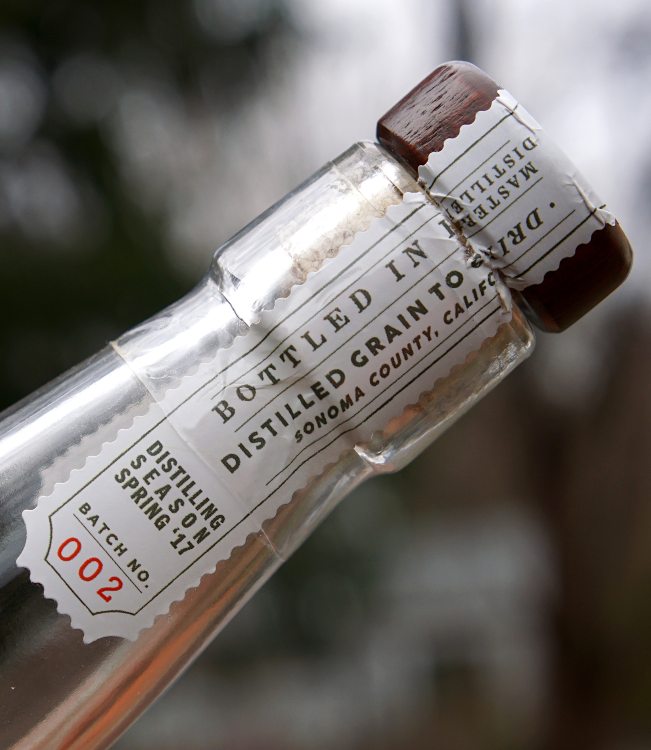 If you're shopping on Amazon, support The Whiskey Shelf by shopping through my affiliate link – Shop Amazon. I may earn a commission from your Amazon purchases.
Redwood Empire Bottled in Bond Rye Rating

Redwood Empire Bottled in Bond Rocket Top Rye is pleasantly fantastic, bringing a slew of tropical candied fruit, herbal sweetness, oak, and earthiness that outperform its age and is a delight to drink. There's richness and range that stands out if you have the patience to yank it out of the often shy scents, although you don't have to be so patient with the flavors as long as you give it a kick in the butt with "chewing".
This is purely based on my experiences, but this is another case where the rye whiskey, at the same age as the bourbon, feels more developed and lively. There's something about having more rye that gives it more life earlier on in its maturation, like it has a head start or an early growth spurt.
Willett 4 Year Rye
is a great example of a young rye that is also shockingly good.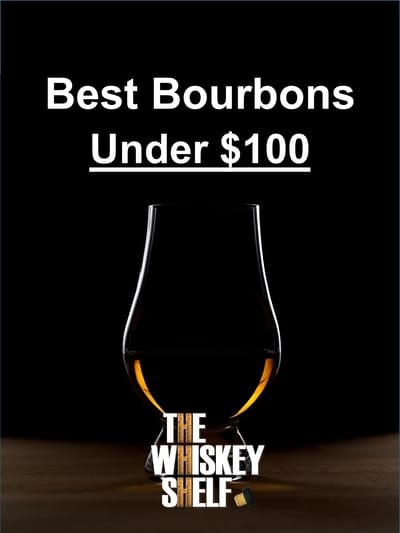 Redwood Empire Bottled in Bond Bourbon was also very good, but even more shy and a tad flat, lacking the same vibrance and pop of the rye. The shyness is still small a problem with the rye, but I wouldn't call it flat. Honestly, I was a little concerned about the rye after reviewing their Bottled in Bond Bourbon, but this rye did eventually put its best foot forward and impress me in ways the bourbon didn't.
So there's a lot of great things about the Rocket Top Bottled in Bond Rye, I just wish that the price were a bit lower. I'm sure there are many reasons why it's $90, but it still gives me some sticker shock. This is off the cuff, but closer to $70-75 would have been way better, in line with
Willett 4 Year rye
.
The field is already really crowded with a mix of sourced (e.g., Nulu, Stellum) and homemade (e.g., Wilderness Trail, New Riff ) offerings taking up a lot of shelf space and priced around $55-70. Maybe the point was to price higher and appear more premium so people wouldn't directly compare them to others. I once saw a retailer put this on sale for $69.99, and that is absolutely worth buying.
If you're a fan of rye and feel comfortable dropping that kind of money, then yes I recommend it because it's an interesting expression that has a lot to offer to the the right type of whiskey lover. This is just the beginning of its potential, and Redwood Empire Bottled in Bond Rye is going to be even more amazing in the years to come. At 7 years and cask strength for $100-110 before tax, you can count me in as someone who's going to be chucking money to get it.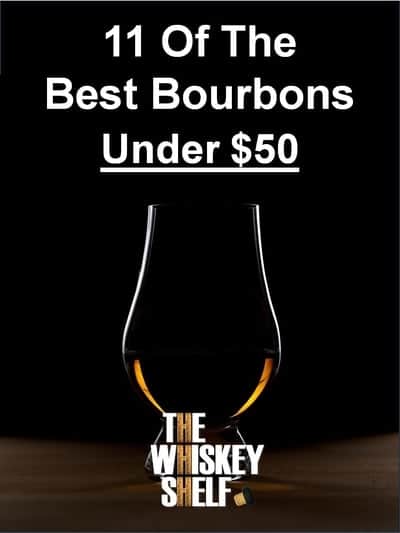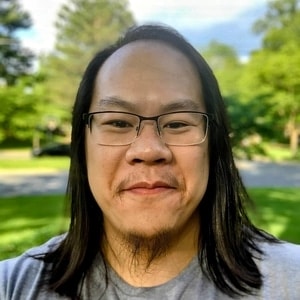 I have far too much fun writing about whiskey and singlehandedly running The Whiskey Shelf to bring you independent, honest, and useful reviews, comparisons, and more. I'm proudly Asian American and can speak Cantonese, Mandarin, and some Japanese.
There are no sponsors, no media companies, and no nonsense. Support The Whiskey Shelf by 
Buying Me A Shot
.