Pure Kentucky Bourbon 2006 Review [In Depth]
Old Forester 1897 Bottled in Bond
Old Forester 1897 Bottled in Bond​ Details
From the company website:
Old Forester 1897 Bottled in Bond is crafted to honor a watershed moment in bourbon history – the U.S. Bottled-in-Bond Act of 1897. This expression follows the Bottled in Bond standards that whisky must be aged in a federally bonded warehouse for at least four years, the product of one distillation season, one distiller and from one distillery and bottled at 100 Proof. The concept behind these regulations – the idea of 'sealed in quality' – was something Old Forester introduced in 1870, as America's First Bottled Bourbon.
Old Forester 1897 Bottled in Bond​ overview
Old Forester has been at the heart of bourbon for over 150 years, and is one of the few brands / distilleries that has kept itself intact and held onto its name over the years. As a result, the distillery and its people have experienced a lot of things in the whiskey world, and have been a big part of how it is now.
That's more or less the point of The Whiskey Row series, which commemorates various moments in Old Forester's history. Old Forester 1897 Bottled in Bond was created to commemorate the passing of the Bottled in Bond act, 1870 for the original creation of Old Forester,
1910
when a fire happened and bourbon had to be moved to new barrels, and
1920
for the start of Prohibition. Depending on when you're reading this, Old Forester 1924 10 Year may or may not be out. Old Forester has a lot of history.
The Bottled in Bond Act is especially important. Let's start with how it was before: literally and figuratively the wild west. Rules weren't that strict, and the risk of someone tampering with / adding unsavory stuff to the whiskey was pretty high. The problem was that people had no idea if someone messed with whiskey during the process between distillation and someone drinking it.
So years before the Bottled in Bond Act, Old Forester was the first (claims to be at least, I can't dispute it) to bottle its whiskey at the distillery in a way that made it more secure and safe for the end drinker. The goal – to make it difficult to tamper with and make it obvious if someone did. It seems obvious today, but it clearly wasn't. To take it up another level, there was the Bottled in Bond act, which changed the game for everyone.
The main rules are as follows (but not all the rules are)
Everything in the bottle had to be distilled at the same distillery by the same master distiller in a single year and season. This also means you can't blend barrels from different years or seasons.
Aged in government bonded warehouse
At least 4 years old
Bottled at 100 proof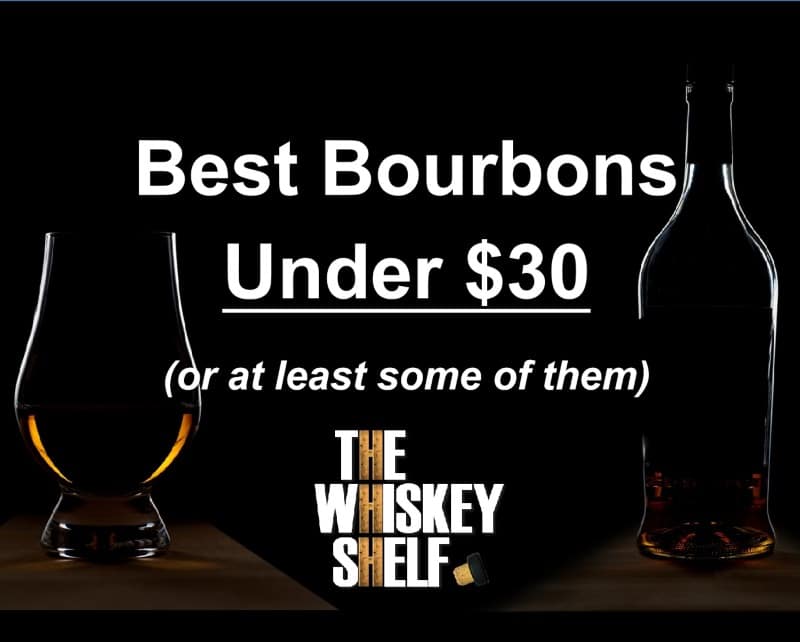 You'll be able to search for all the details, but the original point of bottled in bond was to ensure a certain level of quality by holding the distillery and master distiller accountable for the whiskey, and safety by aging it in a government bonded warehouse that was protected. I don't know why they picked 100 proof and at least 4 years, but it is what it is at this point. Guarantee that no one messed with the whiskey before it was bottled and sold to the consumer – great idea.
While the concern over tampering is more or less gone, bottled in bond whiskeys still persist. In fact, it's still a very popular type of whiskey created by distilleries large and small. Younger distilleries such as One Eight all the way up to some of the oldest such as Old Forester are doing it, so it's probably not going away anytime soon.
Let's find out if the bottled in bond standard of quality lives on in this bourbon in this Old Forester 1897 Bottled in Bond review.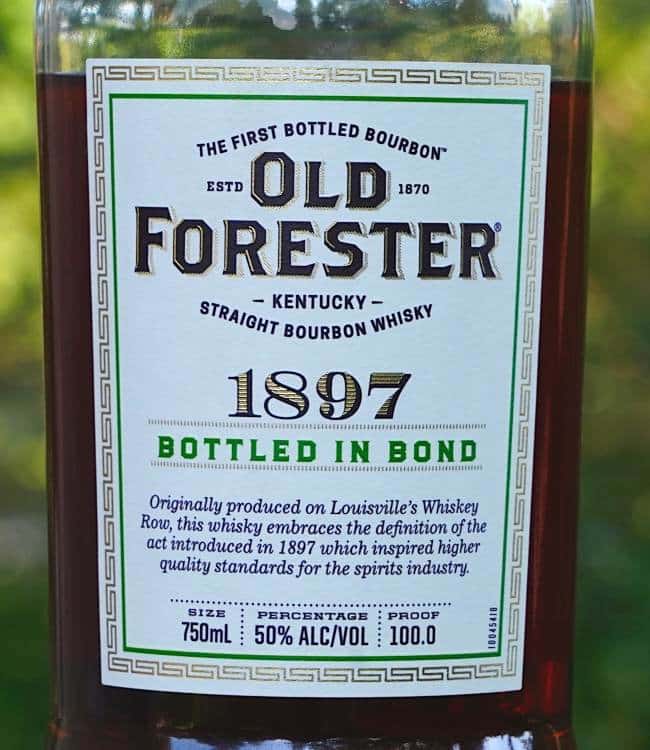 Old Forester 1897 Bottled in Bond​ smell
At first I smell roasted caramel, a little bit of nail polish remover, vanilla, roasted oak, red apple peel, maraschino cherry, banana, cinnamon, fennel, and coconut. Old Forester 1897 Bottled in Bond has roasty sweetness, fruity, and alcohol up front followed by more roastiness, oak, and spice.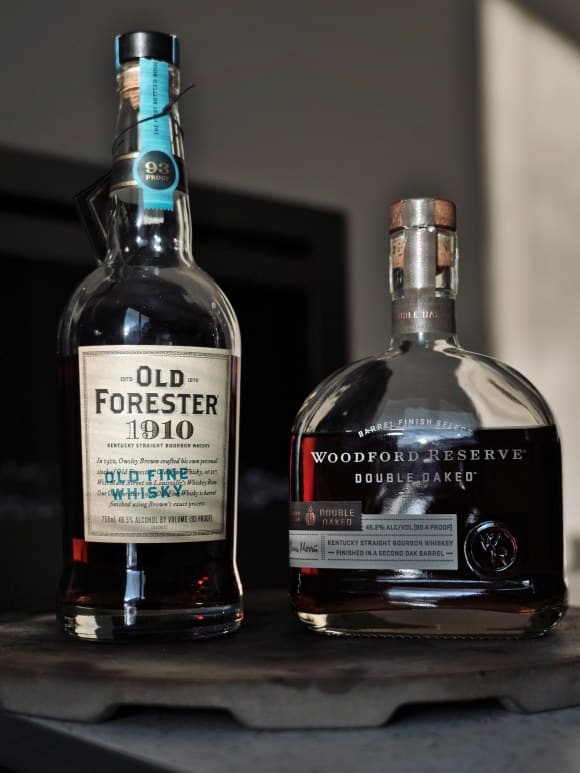 There are nice scents across the board, a big improvement over the base Old Forester, but it's a bit hot for 50% and the alcohol nail polish remover clearly comes through. It's not an overly intense alcohol scent, but it's noticeable. It also doesn't have as much of the pillowy and viscous nosefeel, although it's made up with denser scents.
After swirling I smell roasty caramel and banana, roasted oak, cinnamon, marashino cherry, orange, marshmallow, apple peel, bright fennel, maple syrup, coconut, and some heat. There's a little more of the viscous banana and marshmallow smell that I come to expect from Old Forester. It just takes a while for the darker and heavier sweetness to set-in, but it's there. The nail polish scent is thankfully gone, which may be because my nose has adjusted.
Old Forester 1897 Bottled in Bond actually smells good with some maturity across the board. Nothing is particularly deep or rich, but the scents still offer a pleasant experience.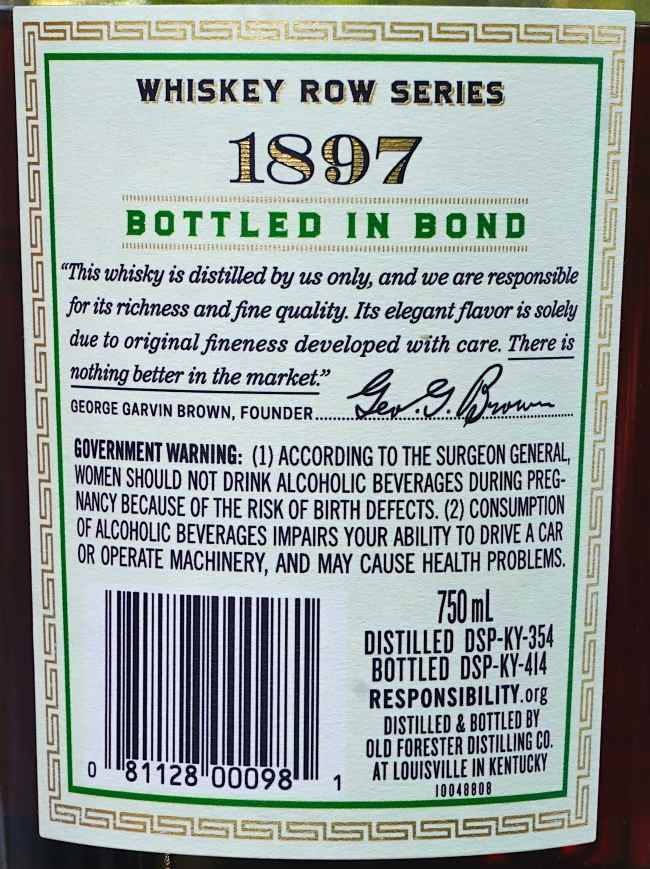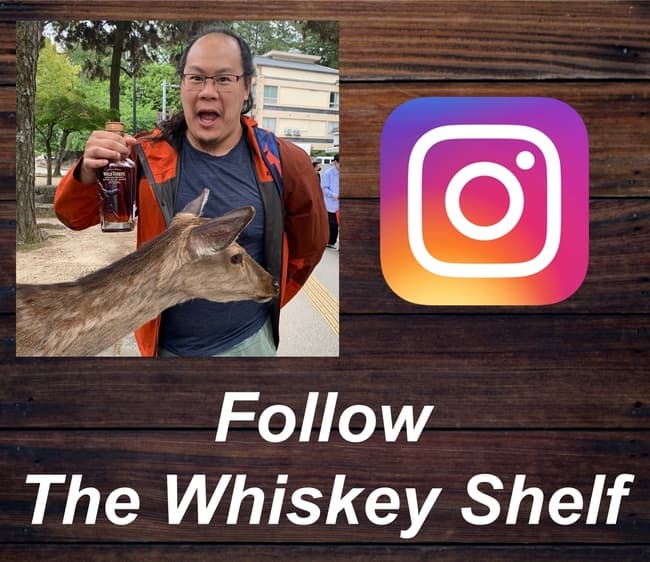 Old Forester 1897 Bottled in Bond​ taste and aftertaste
Old Forester 1897 starts with caramel, dried red apple, vanilla, roasted oak, banana, cinnamon, clove, coconut, orange peel, and a little bit of metallic alcohol. The flavors take a huge turn from the scents. This is way less fruity, and instead is quite dark and roasty with more pronounced oak and dryness than Old Forester 86 Proof and Cooper's Craft 100 Proof. It's not bad, just a shock.
I'd personally wish that there was more delicate fruitiness like in the scents. This level of oakiness and dryness, without the right amount of sweetness for balance, isn't ideal for me. This may not be my personal jam, but I think that it still tastes good, but feels somewhat limited and not that deep.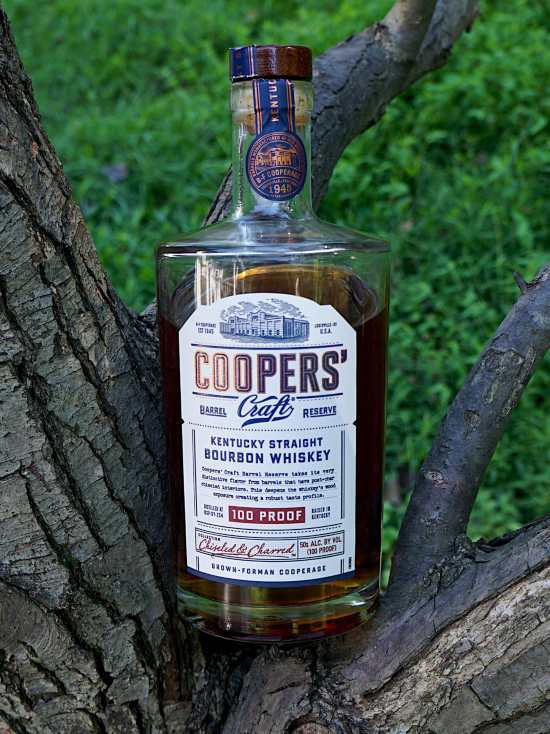 With "chewing" I taste dark caramel, some maple syrup, vanilla, baked red apple, roasted oak, cinnamon, banana, and coconut meat. "Chewing" releases a lot more caramel, maple syrup, and vanilla sweetness, which makes a big positive difference. That added sweetness better balances out the oaky dryness, especially in the back, and finally makes Old Forester 1897 Bottled in Bond feel a little more complete and rounded. The metallic alcohol note seems to be completely gone, and I'm very thankful for that.
The finish starts with roasted caramel and oak, dry orange peel, cinnamon, coffee grounds, light bitterness and pepperiness. It's dry and kind of bitter. After "chewing" it leaves roasted caramel and banana, roasted oak, slightly bitter oak tannins, and apple.
Yeah, I generally like this a lot. It's not amazing by any means but I think I'm coming around to enjoying it for what it is.
If you're shopping on Amazon, support The Whiskey Shelf by shopping through my affiliate link – Shop Amazon. I may earn a commission from your Amazon purchases.
Old Forester 1897 Bottled in Bond​ Rating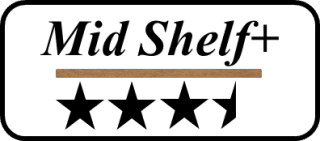 I had a strange time reviewing Old Forester 1897. I had to review this twice because it tasted so strange and unbalanced the first time. This was honestly a low "Mid Shelf" bourbon after my first review because the flavors were so dry, oaky, and full of metallic alcohol, as if it were Old Forester 86 Proof. The flavors were a mess.
For a moment, I thought "shame on you Old Forester for creating this disaster". I was truly going to stick with that verdict. The only reason why I came back a second time was because it wasn't bad at all when I compared it to the 1980's Old Forester Bottled in Bond. It actually didn't get steamrolled, and that convinced me to try it again as a sanity check. Maybe I was off that one day, and it happens.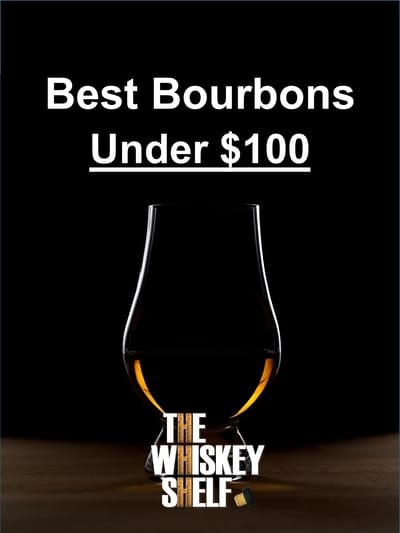 I'm glad I did because it tastes so much better the second time around. It smells about the same as it did the first time, but the flavors put their best foot forward and I can write that I enjoy it. Old Forester 1897 takes the standard Old Forester and amps up the sweetness, fruitiness, and oak for a more developed and substantive experience, although I can tell that the metallic alcohol still wants to come out. That metallic alcohol note is a strange trait with Brown Forman bourbons that I don't get anywhere else.
In the $50-55 (sometimes $45) range, I think it still falls short of the greats like Russell's Reserve Single Barrel Bourbon (most do though), but this feels like an upgrade from Old Forester 86 Proof and a different profile to Cooper's Craft 100. $45 feels right, $55 doesn't.
This may be a little contradictory, but as good as this is, I wouldn't buy this again. I think some of that comes down to the fact that the Old Forester profile generally isn't for me. I think that this bottle has better value if you're already a big fan of Old Forester and want to take a step up in the lineup. Otherwise, I don't think that you can go wrong, but you don't need to rush out to get it.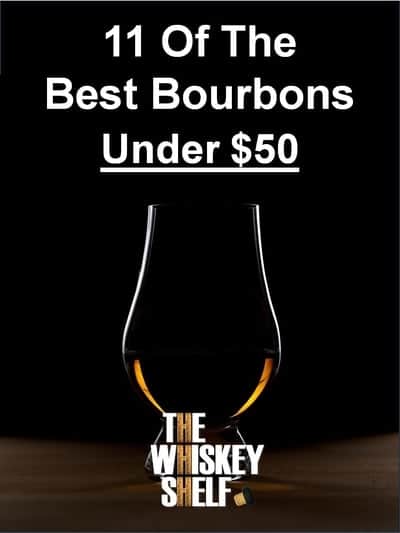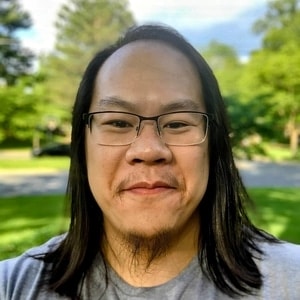 I have far too much fun writing about whiskey and singlehandedly running The Whiskey Shelf to bring you independent, honest, and useful reviews, comparisons, and more. I'm proudly Asian American and can speak Cantonese, Mandarin, and some Japanese.
There are no sponsors, no media companies, and no nonsense. Support The Whiskey Shelf by 
Buying Me A Shot
.