Nikka Yoichi Single Malt Whisky Review [In Depth]
Yoichi Single Malt Whisky
Yoichi Single Malt Details
From the company website:
"Yoichi Single Malt is a range of single malt expressions from the Yoichi Distillery, Nikka's first distillery built in 1934. The founder Masataka Taketsuru chose the town of Yoichi in Hokkaido because of the similar environmental conditions to Scotland, where he learned whisky-making.
Yoichi malts are described as bold and strong with refined peaty notes and smokiness brought by the traditional direct coal-fired distillation. Sea breeze from the Ishikari Bay delivers a briny hint to the whisky during maturation."
Yoichi Single Malt overview
On my journey to review a bunch of Japanese whiskey, up next I have Yoichi Single Malt, the non-age-stated and peated single malt Japanese whiskey. Yoichi is one of two Nikka distilleries that produce single malt whiskey, the other being Miyagikyo. And FYI, Yamazaki, Hakushu, and Hibiki are owned by Suntory, not Nikka.
Here's a brief Japanese lesson to hopefully prevent you from butchering the name. In more english-sounding phonetics, it's called Yo-e-chee. There are no "I" or "eye" sounds, just "ee" like in "cheese". You're welcome.
The Yoichi distillery is in a secluded area about an hour west of Sapporo, the largest city in Hokkaido (way north). It's out of the way for many travelers, but it shouldn't be overlooked. There's a lot of great snow sports in the winter, and outdoorsy stuff all year round.
I highly recommend that you visit Hokkaido if you plan on visiting Japan. I spent some time in Sapporo, which has tons of great food (like butter ramen) as well as the Sapporo Beer Museum (full of beer you can learn about and drink). Unfortunately, I wasn't able to visit the distillery when I was up there because they were closed for the year-end holiday.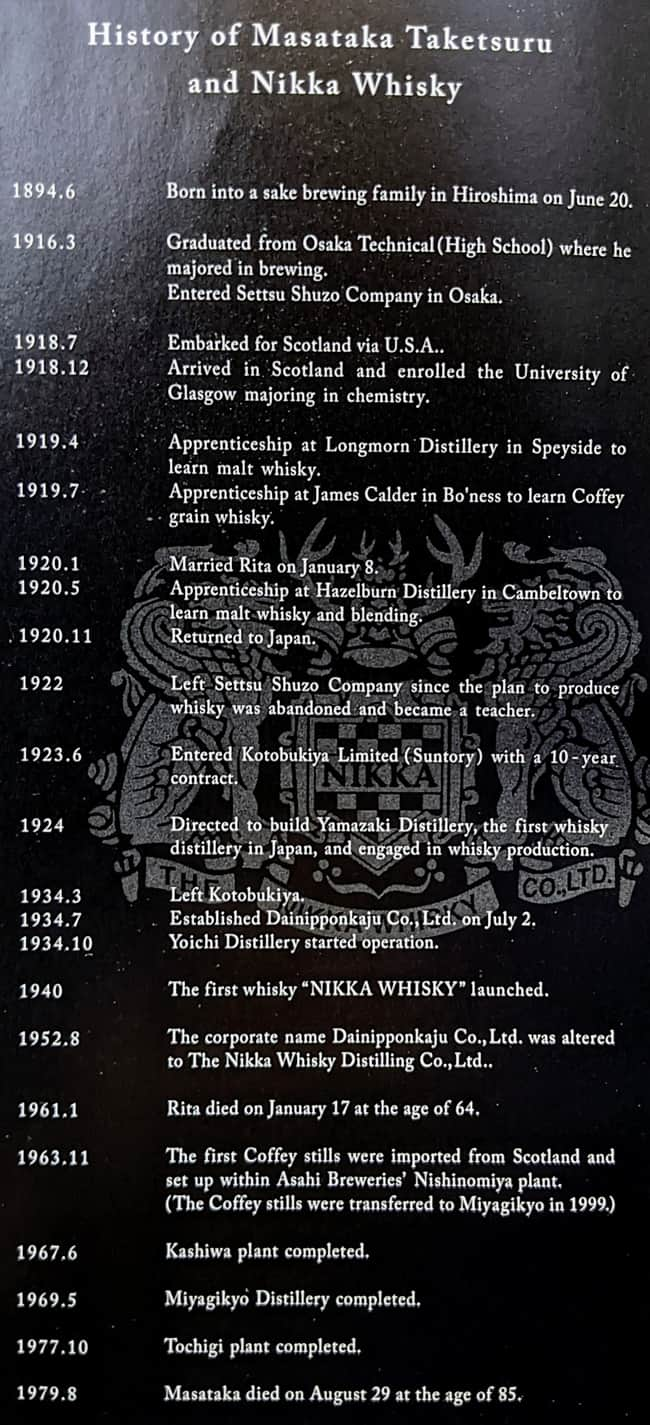 Nikka's history, as provided in a brochure for the Yoichi distillery tour
Since the distillery is so far north, it also experiences long and intense winters. I went one time in late December, and Sapporo city was already under 18 inches of snow. It also snowed every day I was there. I've even seen videos of snow in March.
Those intense winters and more northern climate will have an impact on how Nikka Yoichi Single Malt ages, but I can't provide much detailed information on that. My best guess is that aging will be slow during the long colder season from late fall into early spring, with a huge temperature swing into the summer that's probably more like Kentucky than Scotland.
Let's uncover this Japanese Whisky from the great white north in this Nikka Yoichi Single Malt review.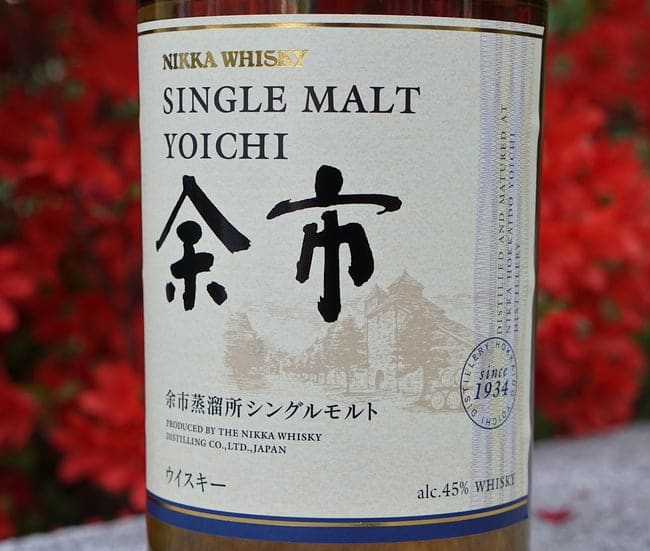 Diving in head first, I get honey, pear, apricot, grapefruit, vanilla, roasted oak, clove, and hints of smoke. This is definitely a peated single malt, but on the gentler side. The peat isn't so much like an earthy, fungal, and salty peat like Laphroaig, it's more like a gentle whiff of campfire.
The bourbon cask aging comes through with the vibrant fruitiness, supported by the smoke. Yoichi Single Malt smells like more heavily peated Miyagikyo, which is also predominantly aged in ex-bourbon casks.
After swirling, Nikka Yoichi Single Malt gives off smoky and floral honey, apricot, creamy roasted banana, a little grass, charred oak, pineapple, green grape, grapefruit, and toasted cracker. It's interesting that this reminds me of MGP rye whiskey (especially the pineapple and grape) as well as oaked white wine. It's a bright, vibrant, and fruity single malt wrapped in a cover sheet of peat.
Yoichi smells nice, but at the same time suffers from a lack of depth and richness that can only come with longer aging, especially because it's all aged in used oak that inherently is less aggressive and intense than freshly charred oak used in bourbon and rye.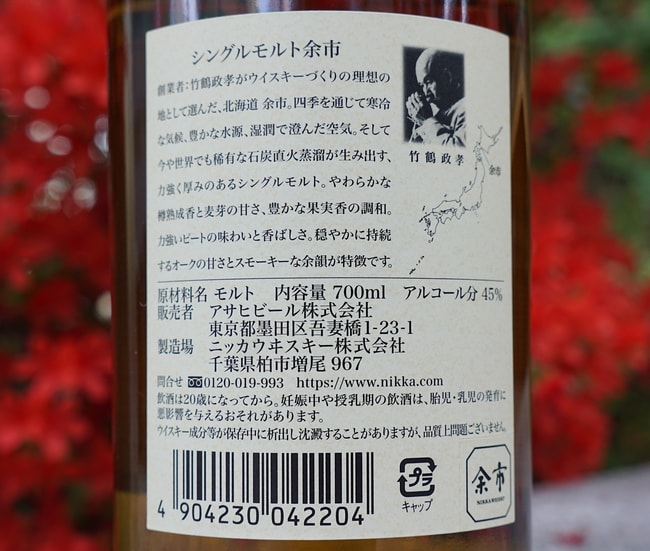 Yoichi Single Malt taste and aftertaste
My first sip welcomed me with smoky honey, apricot, moss, oak char, vanilla, cinnamon, and grapefruit. While Yoichi Single Malt is still a floral and vibrant single malt, the smoke has a bolder place in the flavors.
The peat is a mix of campfire smoke, moss, and seawater that reminds me of a toned-down Islay Scotch. Nikka says that the distillery being next to the ocean makes a difference, and I might be able to taste it. The peat seems to cover up a little bit of the fruitiness though, but overall the honey, fruity, and peat play well together.
The smoke opens up with "chewing" as I taste smoky and slightly vegetal honey, pear, pineapple, green grape, oak char, grapefruit, and spring greens from the peat. The telltale pot still-distilled single malt creaminess is also present.
All those brighter fruits, especially the grape and pineapple, and oak remind me of oaked white wine, a smoky white wine. So all in all, Nikka Yoichi Single Malt is a bright, vibrant, and fruity single malt all wrapped up in a smoky blanket. As a smoky Scotch-lover, I feel right at home.
Everything moves to honey, smoke, dried apricot, oak, and grapefruit. The peat and smoke have a bigger part in the finish, lingering on for a while.
After "chewing" the aftertaste is sweet and smoky – honey, pear, smoke, oak char, green grape, and mint. Since I enjoy peat, I also enjoy the lingering smokiness.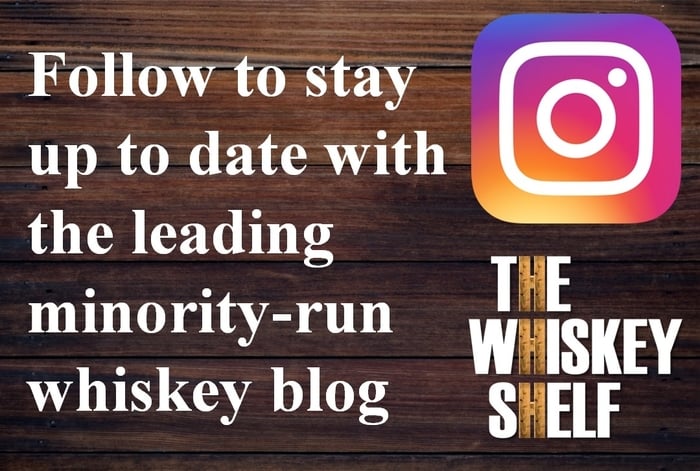 If you're shopping on Amazon, support The Whiskey Shelf by shopping through my affiliate link – Shop Amazon. I may earn a commission from your Amazon purchases.
Yoichi Single Malt Rating

This is a personal preference, but I think that Nikka Yoichi Single Malt's peat adds a nice extra dimension on top of the vibrant and tropical fruitiness for a fairly well-rounded experience. I like it, but it isn't without its limitations.
That said, this isn't for those who dislike peat and smoke. In that case, Nikka Miyagikyo Single Malt, another Japanese Whiskey from Nikka, is the better option.
But if you do enjoy the peat, then Nikka Yoichi brings a nice range of sweet, fruity, vibrant, tropical, and smoky traits that will satiate your smoky fix.
The downside, similar to Nikka Miyagikyo, is that the depth just isn't there yet. All that fruit, spice, and peat just scratches the surface. I can tell that it's getting there, but it'll take more time for it to get where it wants to go.
I'm sure that Yoichi will get better in the years to come as their barrels age, but right now it's in this awkward teenage phase where it drinks better than the cheap stuff but isn't mature enough to compete with the adults (Single malt Scotch).
And just like Miyagikyo, it's a worthwhile buy for $40-50 in Japan, but not so compelling for $80-100 in the US. I don't think you'll regret buying it, I just think you can do better. It's funny, bourbon usually costs the same or maybe a few dollars more coming from the US to Japan, but Japanese whiskey is often double the price going the other way.
When it comes to peated ex-bourbon aged single malt in the same price range,
Bruichladdich 10 Year Port Charlotte
comes to mind as an excellent "Top Shelf" alternative that brings richer fruitiness and comparable smoke.
If you want the peat to beat you into oblivion, then go for
Laphroaig 10 Year Cask Strength
for around $100 as well. There are so many other options to consider that have impressed me more.
I recognize that it's an unequal comparison when 45% ABV non age stated Japanese whiskey has to compete with 10 year old and 100 proof / cask strength single malt Scotch, but this is the world we live in right now. I can say the same for
Hakushu 12 Year
, which is egregiously underproofed.
I think Nikka is trying to sell as much of this non age stated Yoichi to pay the bills and build for the decades to come as their barrels age. Unfortunately, time can't be rushed, as much as companies are trying to speed up the aging process, use younger whiskey, and in general make up for decisions from decades past. It all comes at the cost of Japanese whiskey that feels promising but a bit rushed.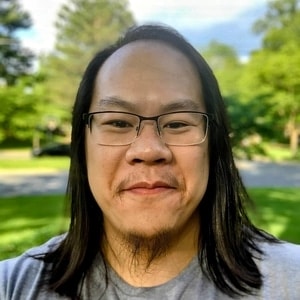 I have far too much fun writing about whiskey and singlehandedly running The Whiskey Shelf to bring you independent, honest, and useful reviews, comparisons, and more. I'm proudly Asian American and can speak Cantonese, Mandarin, and some Japanese.
There are no sponsors, no media companies, and no nonsense. Support The Whiskey Shelf by 
Buying Me A Shot
.
Comments are closed.