Early Times Bourbon Review [In Depth]
Early Times Bourbon Details
Distillery: Brown Forman (before Sazerac acquisition)
Type & Region: Bourbon, USA
Alcohol: 40%
Composition: Unknown
Aged: At least 4 years
Color: 1.1/2.0 on the color scale (burnished)
Price: $5 for 200mL in Japan
early times bourbon overview
This yellow labeled bottle of Early Times Bourbon, not to be mistaken for the blue-label Bottled in Bond, is a 40% ABV Kentucky Straight Bourbon that's likely an export-only bourbon. While the US has Early Times Kentucky Whiskey (not bourbon) and the aforementioned Bottled in Bond, it's surprising to discover this export-only bourbon.
With a little digging, I found a sufficient answer to this somewhat mysterious release I'd never seen before.
The Whiskey Wash
mentions that Early Times Whisky (sold in the US) is a blend of bourbon (aged in virgin new oak barrels) and bourbon-distillate that was aged in used oak. The blend of bourbon and non-bourbon makes it a Kentucky whisky, not bourbon.
Now outside the US, they apparently don't use the whiskey aged in used-oak, so they call it bourbon, and straight bourbon at that. I don't know why they do that, but it's odd to say the least. Now as a result, this Early Times Bourbon is sort of the lower ABV and not bottled in bond version of Early Times Bottled in Bond. Sometimes you find some wacky stuff outside the US.
I should also mention that this bourbon was produced by Brown Forman, before Sazerac purchased the brand and at some point will (or already has) shifted over to 1792 Barton bourbon. Let's find out what we're getting in this Early Times Bourbon review.
early times bourbon smell
Early Times Bourbon has darker and more roasty scents with caramel, roasted oak, caraway seed, cardamom, baked apple, cinnamon, dried orange peel, and toasted pumpernickel bread. I guess I didn't know what to expect, but it's surprisingly earthy and roasty, and not bad at all.
After swirling, Early Times Bourbon has toasted caramel and vanilla, caraway seed, pumpernickel bread, cardamom, roasted oak, cinnamon, clove, dried apricot, and dried red apple.
Overall, the scents are dark, roasty, and earthy. They're not heavy or dense, which is to be expected from cheaper and lower ABV bourbon, but it still smells fine to me. If anything, I feel like I'm smelling a watered down version of
Old Grand Dad 114
.
early times bourbon taste and aftertaste
Caramel and vanilla are front and center, followed by dried apricot, roasted oak, cinnamon, and a faint hint of caraway seed and licorice. It's not as earthy as it smells, leaning more towards caramel and vanilla sweetness, and oak, and less into caraway seed and pumpernickel.
And you know what, Early Times Bourbon so far is actually not bland. It's not complex or rich, but I can appreciate where this is going.
Caramel and vanilla are up front again after "chewing", followed by caraway seed, baked red apple, apricot, roasted oak, cinnamon, and dark chocolate. Early Times is somewhat dark and roasty up front with some supporting fruitiness and earthiness. Based on the scents though, I'm still surprised that it's not more earthy.
The good news is that as cheap as it is, it's not thin and also not all overly funky and bitter, making it very drinkable and actually enjoyable. It doesn't impress, but I'll take it.
Roasted oak, caramel, vanilla, caraway seed, pumpernickel, and red apple ease into the finish. Unlike the flavors themselves, the roastiness, earthiness, and dryness appear more in the finish. The aftertaste is similarly roasty, earthy, dry, and lightly sweet after "chewing".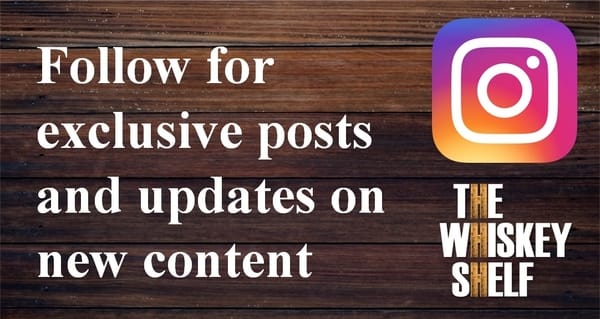 If you're shopping on Amazon, support The Whiskey Shelf by shopping through my affiliate link – Shop Amazon. I may earn a commission from your Amazon purchases.
Early Times Bourbon Rating

Early Times Bourbon is actually not bad at all and just makes the cut as a "Mid Shelf" bourbon. It seems like a weirdly worded compliment, but of course let me tell you why. First off, both the scents and flavors already have enough caramel and vanilla there to feel somewhat developed and not unpleasantly immature.
The supporting apple, apricot, earthiness, and spice help create a bourbon that's drinkable, balanced, and pleasant. And with cheaper bourbon (often younger as well), avoiding unpleasant traits is so important, especially overpowering bitterness and graininess (found in
Benchmark Bourbon
), which Early Times doesn't have.
I reserve the "Bottom Shelf" and worse ratings for whiskeys that are very bland, unpleasant, and/or off, that should be avoided, or at least buried in a mixer. I can't say any of those negative things about Early Times.
At the same time, it still leaves a lot to be desired, which is why it's far from a Mid Shelf+ bourbon. Nothing is particularly rich, interesting, or noteworthy. But you know what, it's not flat or entirely boring, so it all comes together to be good enough.
Since I reviewed
Old Taylor
and Early Times back to back, I know that I prefer Old Taylor a bit more because it has a little more complexity and fruitiness. I do prefer Early Times to
Four Roses Yellow Label
though.
Since this is an export-only release, your main option for Early Times bourbon in the US is Early Times Bottled in Bond, which at this point has regional distribution and a growing following. While I haven't had Early Times Bottled in Bond yet, it makes me optimistic that the added ABV would amp-up everything that I've already smelled and tasted into an even better experience.
I guess the main point of this review is that I look forward to trying Early Times Bottled in Bond, although who knows what Sazerac and Barton 1792 will do with it going forward. And if you ever make your way to Japan, you'll have so many other options that there's no compelling reason to buy this.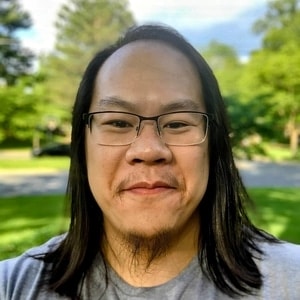 I have far too much fun writing about whiskey and singlehandedly running The Whiskey Shelf to bring you independent, honest, and useful reviews, comparisons, and more. I'm proudly Asian American and can speak Cantonese, Mandarin, and some Japanese.
There are no sponsors, no media companies, and no nonsense. Support The Whiskey Shelf by 
Buying Me A Shot
.