Buffalo Trace vs Evan Williams Cmparison
Buffalo Trace vs Evan Williams Black Label
I had a strange thought, so I had to investigate
I'll start this comparison with a hot take that's purely from memory – I think that Evan Williams Black Label may be similar to Buffalo Trace. But for the sake of actually confirming that, I'm going to do this Evan Williams Black Label vs Buffalo Trace comparison to determine if I'm flat out wrong or there's some merit to it.
This crazy idea came to mind because I couldn't shake
Buffalo Trace
from my mind as I reviewed Evan Williams. The earthy-foward traits with enough dried fruit and herbalness for support felt oddly similar, and I started to wonder if it could be a Buffalo Trace alternative.
But other than that creeping suspicion when I wrote the review, these two Kentucky bourbons often feel like they're worlds apart.
In social media land, Buffalo Trace is the constant star of crotch shots, photos of hauls, and "oh my god I can't believe I found it". Evan Williams Black Label consistently welcomes quiet crickets and indifference. It's the deafening sound of no one caring.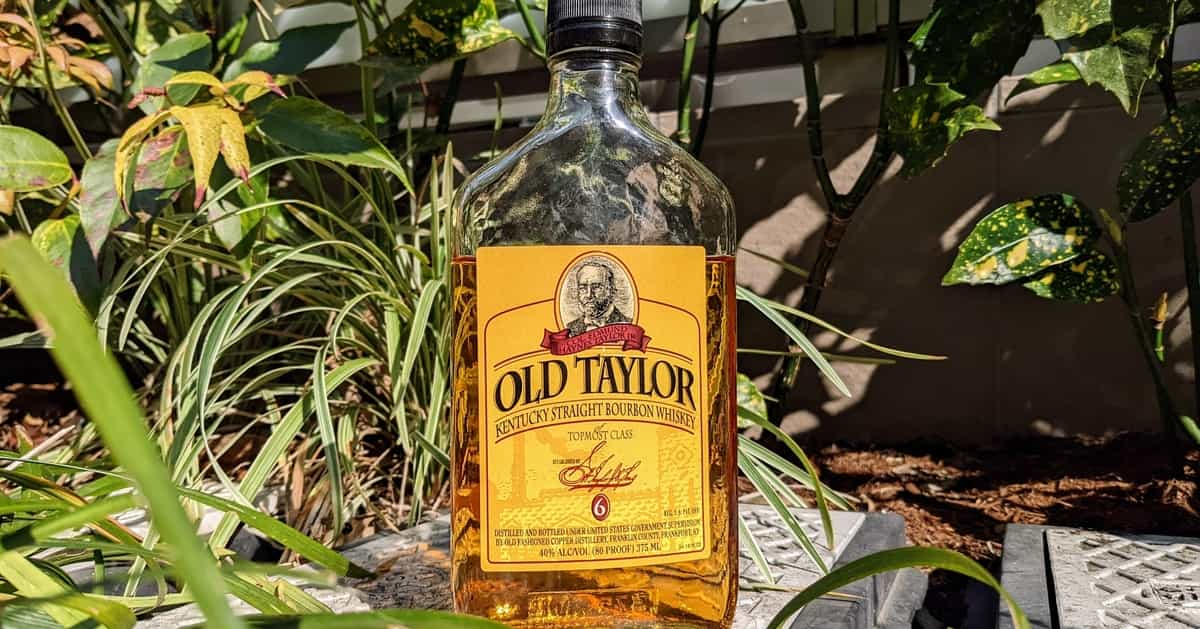 The bourbon specs themselves are a toss-up. I suspect that Buffalo Trace is a few years older. My best guess is that Buffalo Trace is around 7-8 years old, at least based on what I've seen for barrel picks, and Evan Williams is at least 4 years old. Especially in the earlier stages of oak aging, that's a big difference in aging.
I also suspect that the mashbills are similar. Heaven Hill rye'd bourbon is known to be 78% corn / 10% rye / 12% barley, and Buffalo Trace mash #1 is rumored to be around 10%. Even if it's a little off, it's not that big of a difference. This isn't wheated vs rye'd bourbon.
As an FYI, I bought and use these Glencairn glasses for my reviews and comparisons (because they're the best): 
Glencairn Crystal Whiskey Glass, Set of 6, Clear, 6 Pack.
Full transparency, this is an affiliate link, so I may earn a commission if you buy this or something else from Amazon.
If you're shopping on Amazon, support The Whiskey Shelf by shopping through my affiliate link – Shop Amazon. I may earn a commission from your Amazon purchases.
Honestly, I was kind of rooting for Evan Williams Black Label, the underdog, to sneak up and win in a huge surprise (circa George Mason Basketball around 2004). Nonetheless, I have to be transparent and tell you that Buffalo Trace is the clear winner, but they are sort of similar (emphasis on sort of).
Standalone, Evan Williams Black Label feels like a generally well-rounded bourbon, although it leans towards being slightly more roasty and grassy-forward as some Heaven Hill bourbons can be. It has some caramel, dried fruit, oak, cinnamon, grass, and licorice that show some range, so I still can enjoy it.
But when put directly against Buffalo Trace, it becomes more evident that it's younger and less developed. Coming back from Buffalo Trace exposes Evan Williams a bit. It becomes a bit more grassy, nutty, earthy, ginger-y, and grainy (accentuates what was already more prominent), which tells me that Buffalo Trace is the richer and fruitier bourbon.
The good news is that Evan Williams doesn't get completely washed-out, so it mostly smells and tastes the same, but with the accentuated traits. It avoids any unpleasant results, like with
Benchmark Bourbon
getting more thin and funky vanilla and bitter grains, and
Old Grand Dad 114
developing a near overpowering dryness, dried caraway seed, and oak.
Again, Buffalo Trace does well. The scents still have a nice and somewhat rich range of honey, fruit, oak, spice, and tropical / herbalness, but that odd earthy oak and caraway seed flavor sticks out and is still a large-enough turn-off that I can't fully enjoy it.
The scents are more delicate, fruity, and herbal, but the flavors take a turn and become more earthy and spicy. It makes me a little sad that Buffalo Trace can't fully follow-through on the scents.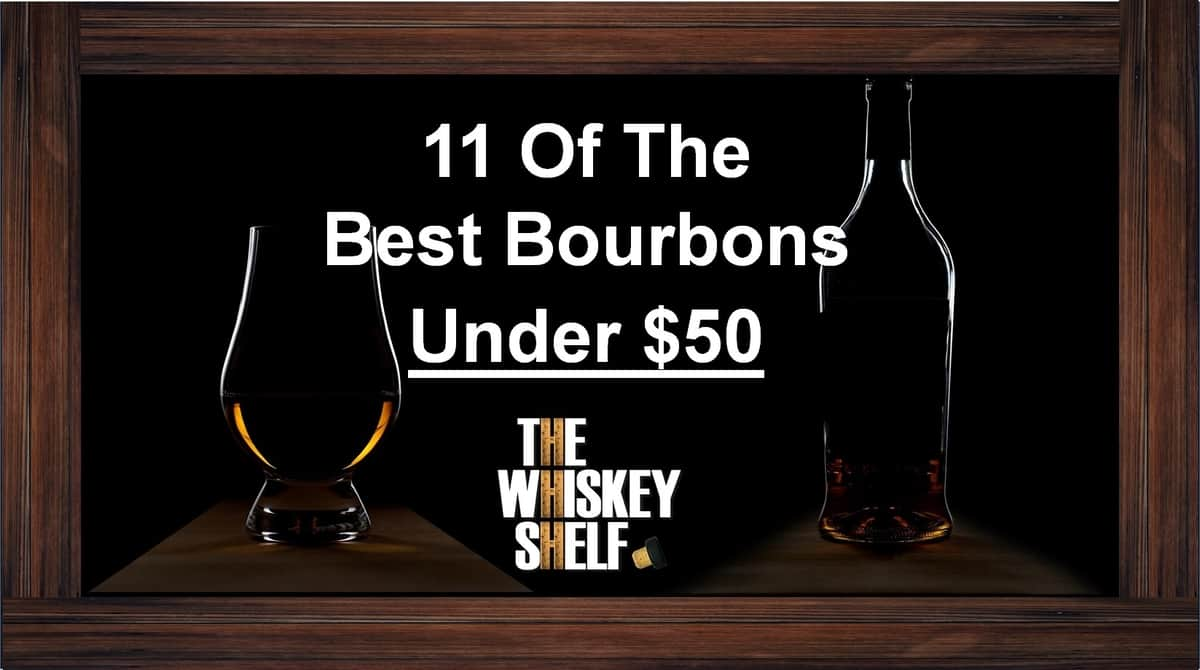 So the main differences lie with the fruit and herbal / tropical / earthy notes. Evan Williams is more earthy, spicy, and grassy, while Buffalo Trace is more fruity and herbal (and viscous). But, there is some overlap in the fruity, herbal, oaky, and earthy traits. The overall balance is just different, although they don't feel drastically different.
I always find it so interesting how these comparisons pull out the differences, because it's less obvious in an individual review.
To answer the original question – I don't think Evan Williams is a clear and obvious alternative to the more difficult to find Buffalo Trace. But, it's not so far off, as long as you aren't comparing them side by side.
I think Evan Williams is like a 70% version of Buffalo Trace that happens to be cheaper and easier to find, so it's a decent alternative that is way better than Benchmark Bourbon. That said, I don't think you or I would pick Evan Williams over it when given the chance, but keep in mind that Black Label is a decent Buffalo Trace alternative that's also cheaper.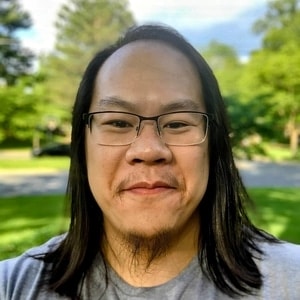 I have far too much fun writing about whiskey and singlehandedly running The Whiskey Shelf to bring you independent, honest, and useful reviews, comparisons, and more. I'm proudly Asian American and can speak Cantonese, Mandarin, and some Japanese.
There are no sponsors, no media companies, and no nonsense. Support The Whiskey Shelf by 
Buying Me A Shot
.
Maker's Mark Cask Strength Comparison