Cali Mavericks DoubleWood Whiskey Review [In Depth]
Cali Mavericks DoubleWood Whiskey
Cali Mavericks DoubleWood Whiskey Details
From the company website:
A Maverick is an independent individualist, a strong non-conformist who doesn't follow the crowd. When everyone else is branded with the mark of the herd, Mavericks stand alone.
When we set out to create our own one-of-a-kind small batch finished whiskeys, we just had to name them Mavericks. Each expression is a unique California Original. The Mavericks series is our chance share our vision of what whiskey can be.
DoubleWood is our high rye bourbon shaped by exposure to two very different varieties of oak. CALI Mavericks DoubleWood Whiskey starts out in charred new American Oak barrels, and finishes with toasted French Oak. Rich with coffee, caramel and cocoa aromas, this is what Whiskey tastes like on the coast.
Cali Mavericks DoubleWood Whiskey​ overview
I'd never heard of Cali Whiskey until I was contacted in 2022 and asked if I was interested in reviewing their whiskey. I'm always looking for something different to try, so I went out on a limb to try something off the beaten path, in this case from Beverly Hills, California. Beverly Hills is probably the opposite of off the beaten path, but having a distillery there is something totally different and unexpected.
And just like off the beaten path, I'm mostly going into this little to no guidance and just winging it. As much as I want to know more about this bourbon, the website and internet in general have little to no information. I also don't have a full bottle, just 50ml bottles, to reference for any additional tidbits of information on the label. Short of what's on the website, I have very little to reference for this introduction, but I will be able to tell you how it drinks though, which is more important.
All I know is that this is "high rye" bourbon finished in french oak. It could be french oak barrels, staves, and/or something else, and I wouldn't know. Then there's the disconnect between the bottle label and what Cali Whiskey says it is. The bottle says American Whiskey but the website and social media posts specifically mention bourbon. It's a confusing clash between the two and I don't know what to make of it. All bourbon is American whiskey but not all American whiskey is bourbon, so I wonder if there's something going on here where Cali Whiskey couldn't call it bourbon on the label.
I think they distill their own whiskey but I'm not 100% about that because none of that information is provided anywhere. Based on their
About Us page
, which is buried in the website, it sounds like they distill and age their own whiskey. I can't guarantee that, but it seems to be the case. It's all very confusing.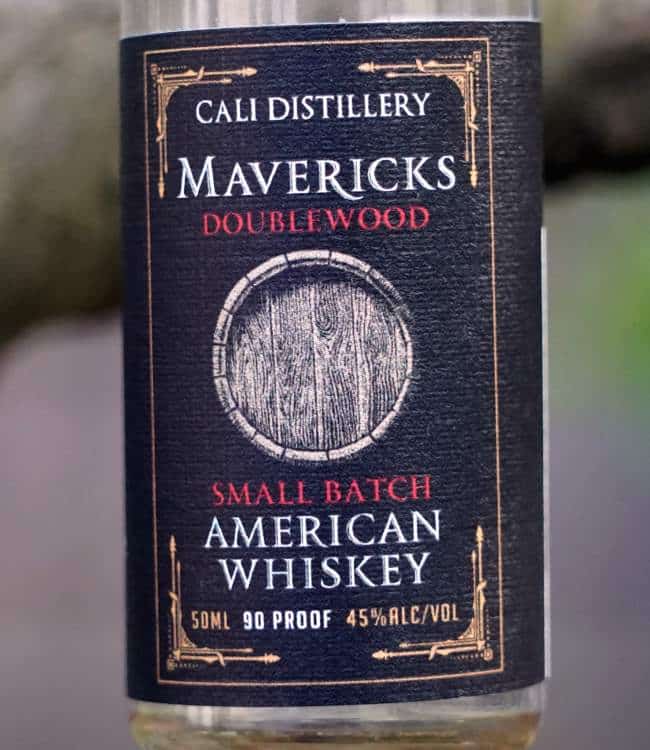 I do know that the concept of finishing bourbon in french oak is not new. Maker's Mark made it famous with Maker's 46 (french oak staves), and many other distilleries and sourcers have made use of it for their releases. I'm not saying that Cali Whiskey Double Wood Bourbon is going to be like Maker's 46, but there are some similarities.
There's a lot of confusion and lack of information on the bourbon (maybe it's bourbon?), but I can definitely clarify the drinking experience, so let's uncover that in this Cali Whiskey DoubleWood review.
Thank you to Cali Whiskey for providing this sample. All opinions are still my own.
Cali Mavericks DoubleWood Whiskey​ smell
Cali Mavericks Doublewood Whiskey starts with honey, roasted grains, pear, roasted oak, clove, and some herbal fennel, pineapple, dried ginger, and orange peel. It starts off shy, but does seem to open up more after another minute or two. The scents are on the lighter side, but it still smells well-balanced with some extra pear.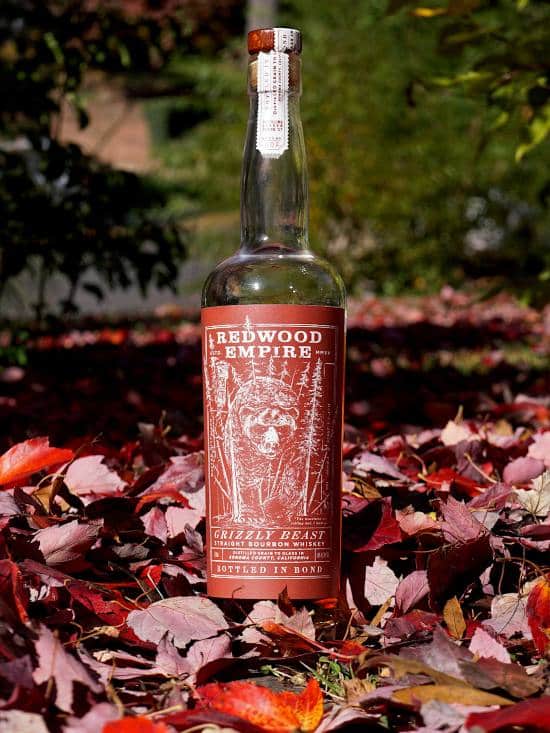 Over time, I get a little more low-end fruitiness, so it starts to smell better. The really good news is that nothing is off or wacky in a bad way – nothing overly grainy or funky. Sure, I wish it were denser, but nothing is making me pull away.
With swirling and rest I smell honey, pear, roasted grains (feels just a little youthful), roasted oak, vanilla, cinnamon, clove, ginger, cardamom, and dried orange peel and coconut. It's a little more oaky, roasty, and spicy this time around, but overall feels balanced with enough sweetness and fruitiness to keep everything pleasantly fragrant.
The scents are nice, but unfortunately way lighter than I would like. This would smell so good at a higher ABV, assuming that the scents also fill out and the alcohol doesn't take over. I appreciate what Cali Whiskey has done even though I'm not amazed by it.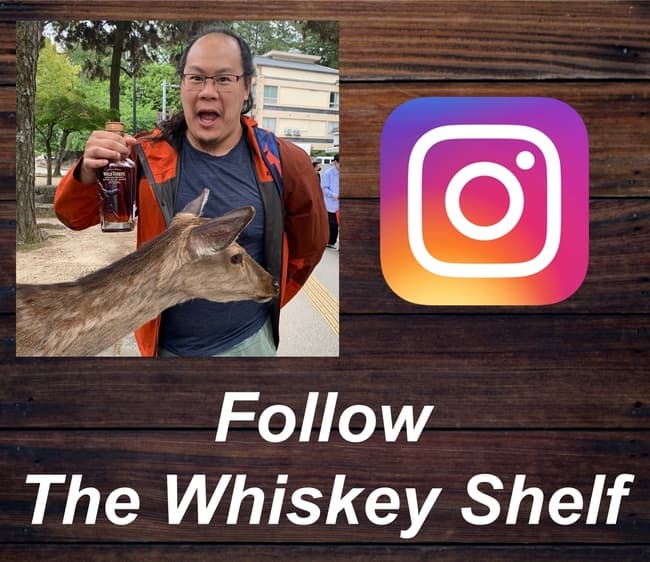 Cali Mavericks DoubleWood Whiskey​ taste and aftertaste
At first Cali Doublewood Whiskey has honey, vanilla, pear, roasted oak, cinnamon, licorice, gentler roasted grains, and lightly earthy caraway seed. As expected from the ABV, it's not that viscous or rich, but it's surprisingly developed with sweetness and fruit on top of the oak and spice. It's not mind blowing, but still very drinkable and enjoyable for me.
It helps a lot that there's no bitter grain, wet cardboard, funk, or anything unpacked. It tastes like a mid-range bourbon from a major Kentucky distillery, and not rushed craft whiskey (I'm not saying that this is rushed craft whiskey, just a general statement).
After "chewing" I taste honey, pear, roasted oak, cinnamon, clove, fennel, roasted grain, and something floral and fresh. The hard jostling opens it up more so I get more sweetness, fruitiness, and vibrant character. Props to Cali Whiskey again, "chewing" doesn't unleash the youthful grain and funk beast.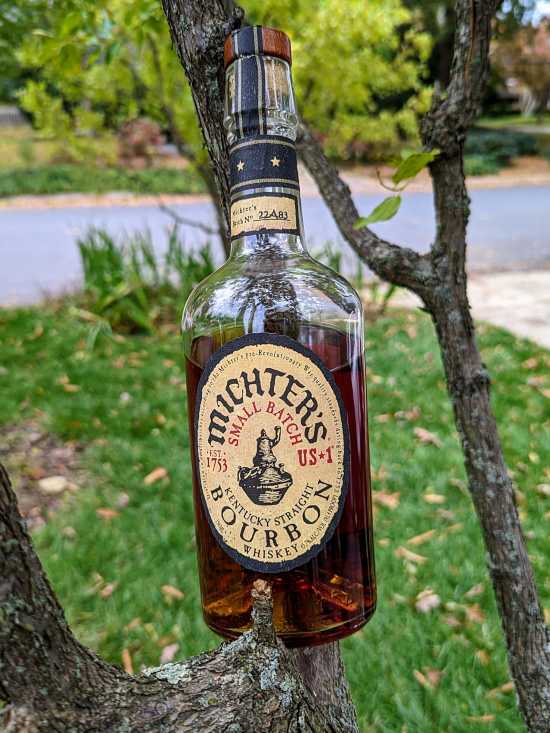 The aftertaste starts with honey, roasted oak, toasted biscuit, cinnamon, pear, and clove. After "chewing" it's honey, roasted oak, cinnamon, pear, and licorice.
Cali Mavericks DoubleWood Whiskey feels well composed and aged, giving me an enjoyable experience, although it still doesn't have much body or depth.
If you're shopping on Amazon, support The Whiskey Shelf by shopping through my affiliate link – Shop Amazon. I may earn a commission from your Amazon purchases.
Cali Mavericks DoubleWood Whiskey​ Rating

For a distillery I'd never heard of before until I was contacted about media samples, I'm genuinely impressed with Cali DoubleWood whiskey (but isn't it bourbon?). It's not necessarily an impressive whiskey on its own, but it's impressive given the context, and context matters (but is irrelevant for the rating).
Someone could spend all this time and money building a distillery only to find out that what comes out of the barrel is not good. And when it is, it's very obvious, full of funky and cardboard-y grain, wacky vanilla, and overpowering bitterness. Cali Maverick Doublewood Whiskey avoids all of those youthful things, and I honestly think there's a bright future ahead based on how the balance leans a little more fruity and vibrant.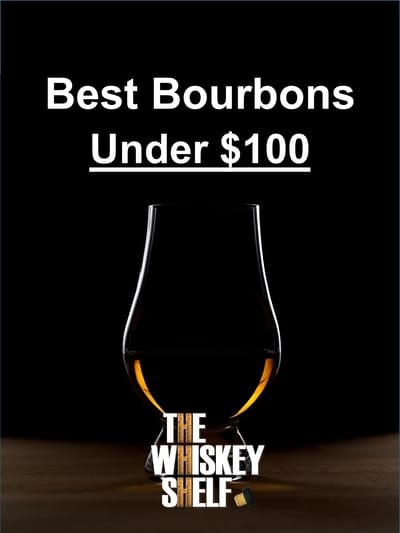 My tone may read like this is a "Mid Shelf+" bourbon, but it's not (although not too far off) because it's still kind of thin and missing roundness. But I will continue to hammer away at this point – there is nothing off or weird with this craft bourbon. Honestly, that's half the battle when you're early on the whiskey-making process, and that creates a great foundation for even better things to come.
If you're in a market that carries it, most likely California, then I think it would be worth trying for around $35. Support a local distillery and enjoy solid bourbon in the process. I don't know what their plans are to age their whiskeys, but hopefully they do because it'll be even more delicious in a few more years.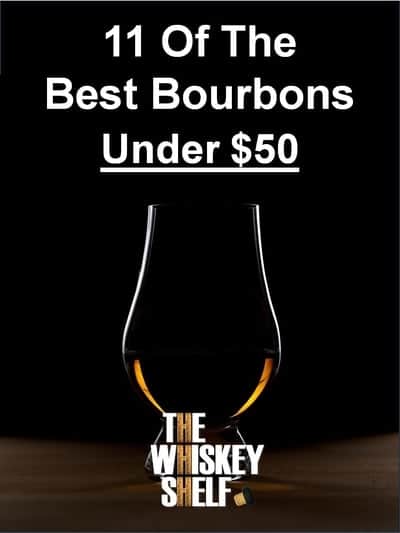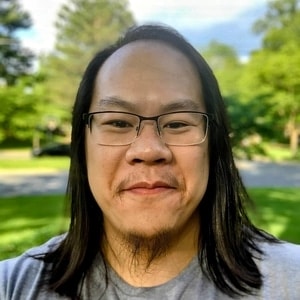 I have far too much fun writing about whiskey and singlehandedly running The Whiskey Shelf to bring you independent, honest, and useful reviews, comparisons, and more. I'm proudly Asian American and can speak Cantonese, Mandarin, and some Japanese.
There are no sponsors, no media companies, and no nonsense. Support The Whiskey Shelf by 
Buying Me A Shot
.