Ancient Ancient Age 10 Year Review [In Depth]
Ancient Ancient Age 10 Year (1993)
Ancient Ancient Age 10 Year Details
Ancient Ancient Age 10 Year overview
These days you may have heard of Ancient Age, Ancient Ancient Age 10 Star, and the
Japan-only 8 year
, all using mashbill #2. But years back there also was Ancient Ancient Age 10 Year. Yes, that's 10 year and NOT 10 Star, which is Buffalo Trace / Ancient Age's feeble attempt to keep a number on the bottle and distract you from the fact that it is no longer 10 years old.
A 10 year age-stated mashbill #2 bourbon seems pretty cool, and possibly the oldest statement its ever had. Unfortunately, Ancient Ancient Age 10 Year was discontinued sometime in the early 2010s, albeit with a different-looking label that Ancient Ancient Age 10 Star (not 10 year) still sports today. We can't have nice things.
Ancient Age has been sold for decades across the world. I've found 50mL bottles from possibly as far back as the early 80s, in non age stated and 6 year versions. This particular bottle of the 10 year, which I found in Japan, was likely bottled in 1993, based on the 93 on bottom of the glass bottle. For around $130, which is certainly not cheap, I felt compelled enough to buy it to enjoy and review.
Let's imagine Japan in 1993. The economy wasn't doing so great after their boom ended, but oh boy bourbon was still going strong. Ancient Ancient Age 10 Year would have been on store shelves alongside other mashbill #2 bourbons you think of today:
Blanton's
, Elmer T Lee, Hancock's Reserve, and Rock Hill Farms, not to mention the likes of Pappy, Old Grand Dad, and all sorts of insane bourbon we'd go nuts over today.
This is so far back that Buffalo Trace didn't exist yet, although Eagle Rare did in its 101 proof form. In the modern day, I've seen all of the old school bottles (including Pappy) except Rock Hill Farms. Elmer T Lee was commanding over $2,000, so I didn't get it. This blog doesn't pay nearly well enough for me to do something crazy like buy that. I'll settle for this 10 year old mashbill #2 bourbon instead.
There seems to be a lot to look forward to, so let's find out if it's everyone you could hope for in this Ancient Ancient Age 10 Year review.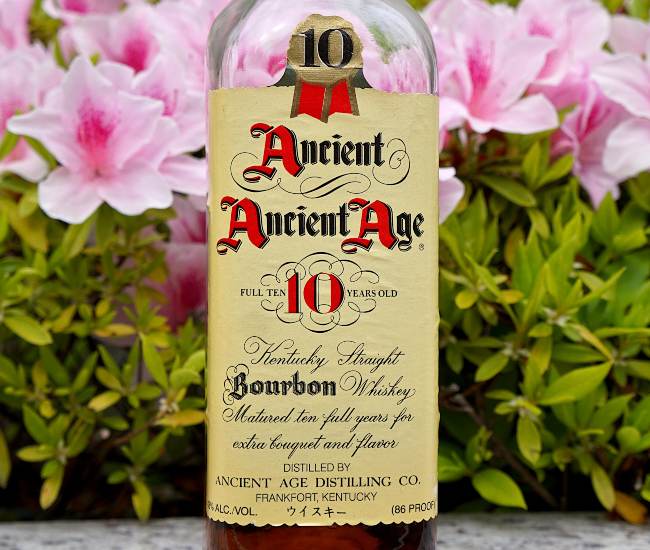 Ancient Ancient Age 10 Year smell
Ancient Ancient Age 10 Year packs pretty dense sweetness and herbalness up front – dark honey, dried licorice, eucalyptus, dried cherry and apricot, old oak, cinnamon, and some caramel nougat. There's a nice darkness and roundness around everything.
The heat picks up a little after swirling, settling down into honey, dried licorice, cantaloupe (seriously), vanilla, apricot, old oak (with an old house vibe), clove, cinnamon, and rose. There's a fragrantly sweet, fruity, and oaky low end. It's not a big and bold bourbon, but it carries itself well.
I've never smelled any bourbon quite like Ancient Ancient Age 10 Year, and I think it's from the combination of cantaloupe, licorice, and rose. I wracked my brain to decipher that honey and slightly vegetal fruitiness, and I landed on cantaloupe.
Ancient Ancient Age 10 Year smells great and it challenges my senses in a positive and interesting way. I'm not totally awestruck because it's not as dense as I'd like, but it is what it is.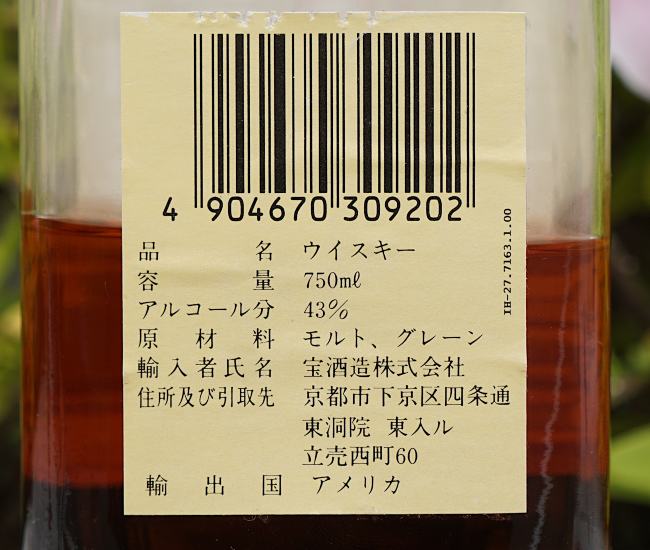 Ancient Ancient Age 10 Year taste and aftertaste
On the first sip, I taste herbal honey, vanilla, apricot, dried pineapple, licorice, roasted oak, cinnamon, clove, and cantaloupe (sounds like I'm making it up I know). Ancient Ancient Age 10 Year has this distinct fruitiness and herbalness, and it bounces between the fruit, herbal, and oaky traits. It's a bit of a conundrum for me.
As good as the flavors are, the 43% ABV is more obvious. It's not thin, but also doesn't have the body of say 46.5% ABV Blanton's from the early 90's. That 3.5% extra ABV apparently makes a difference, on top of barrel selection.
After "chewing" there's honey, dried licorice, pineapple, apricot, cantaloupe, vanilla, old oak, cinnamon, and clove. I appreciate the nicely developed and round sweetness, fruitiness, herbalness, and oak, but dang that ABV knocks it down a bit.
Like I've mentioned over and over, Ancient Ancient Age 10 Year has such a distinctive sweetness. Cantaloupe / melon still comes to mind when I think about it because of that slightly herbal and vegetal sweetness.
So while old Blanton's has more dried cherry, and a greater level of richness, depth, and body, Ancient Ancient Age drinks like a different bourbon.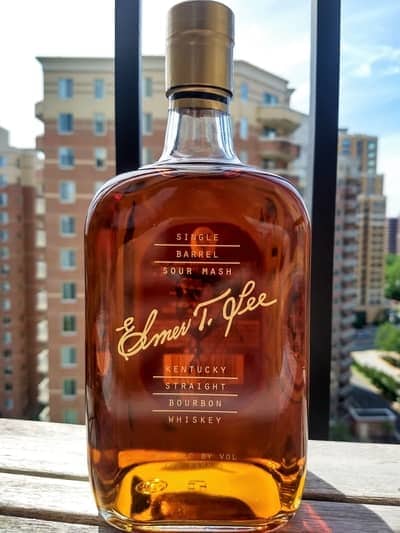 Honey, pineapple, licorice, roasted oak, and cantelope lead into the finish. The cantaloupe fruitiness in the aftertaste is nice, but overall Ancient Ancient Age 10 Year's finish isn't going to blow you away with the ending.
"Chewing" leaves honey, pineapple, dried licorice, oak, and a little coffee ground. The aftertaste is lighter, probably because of the ABV.
But you know what, this still tastes very good and I'd drink it often if it were readily available.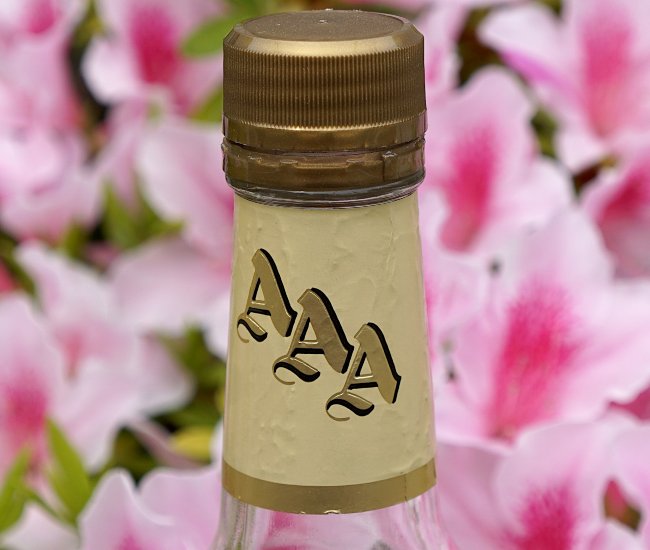 If you're shopping on Amazon, support The Whiskey Shelf by shopping through my affiliate link – Shop Amazon. I may earn a commission from your Amazon purchases.
Ancient Ancient Age 10 Year Rating

I admit that I've enjoyed this bottle of Ancient Ancient Age 10 Year a few times before reviewing it. Fun fact, a buddy, his girlfriend, and I probably had 2/3 of the bottle in a night (don't drink and drive folks – I didn't have a car in Tokyo so it's impossible). Reviewing gives me more detail as to why I've enjoyed drinking it.
Most of all, there's an interesting dance and balance between the honey, high-rye herbalness, fruitiness, and old oak. The maturity, development, and "dustiness" are clearly there with the rounder and richer traits, especially the darker fruit. The slightly better viscosity and greater fruitiness are two major traits that bourbons often lack these days.
The distinct fruitiness also has me constantly puzzled, and I landed on cantaloupe (or some melon-y fruit) being that mystery trait. And for better or worse, the ABV makes it very very easy to drink.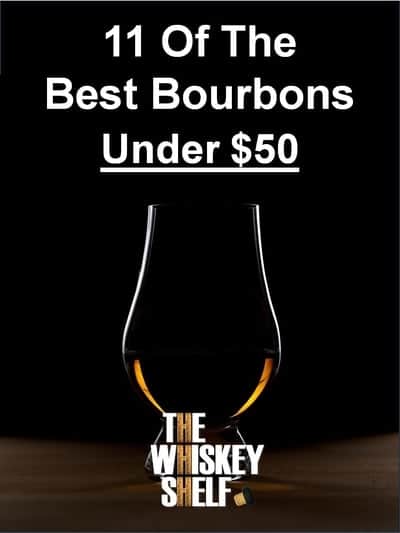 My main critique is some of the thinness I get in both the scents and flavors, but especially the flavors. A little extra ABV would have been nice, but it doesn't actually matter anymore because this particular bottling has been discontinued for decades and nothing's going to change.
Back in the day if you wanted a little more kick, Blanton's and Blanton's Gold, among many other high-quality options, were there to satiate your higher-ABV fix. The early 90s, in Japan at least) had an embarrassment of amazing bourbon.
I will say though, this wasn't quite the homerun purchase at $130, but I'm happy to have purchased and reviewed it with no regrets. Even though the drinking experience alone may not be "worth" it, there's still some value to me at least, of trying and reviewing these discontinued bourbons for knowledge's sake before it all disappears into oblivion.
If you're thinking about getting one, likely via auction, I certainly won't tell you to avoid it. Just know generally what you're getting and then decide if the price is right for you.
Ancient Ancient Age 10 Year, this bottle from 1993, is a sweet, fruity, herbal, distinctive, well-matured, and easy drinking bourbon. Interpret that as you will.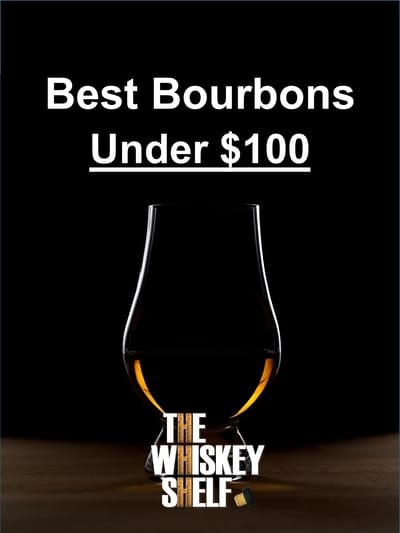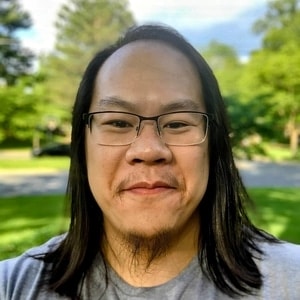 I have far too much fun writing about whiskey and singlehandedly running The Whiskey Shelf to bring you independent, honest, and useful reviews, comparisons, and more. I'm proudly Asian American and can speak Cantonese, Mandarin, and some Japanese.
There are no sponsors, no media companies, and no nonsense. Support The Whiskey Shelf by 
Buying Me A Shot
.