Thomas Moore Bourbon Review [In Depth]
Thomas Moore Bourbon (1990)
Thomas Moore Bourbon Details
Distillery: Barton (Thomas Moore)
Type & Region: Bourbon, USA
Alcohol: 43%
Composition: Unknown
Aged: At least 4 years
Color: 1.4/2.0 on the color scale (tawny)
Price: I paid $30
Thomas Moore Bourbon overview
I didn't anticipate finding this bottle of Thomas Moore Bourbon (let alone knew that it existed), but after spotting it for $30, I didn't have much to lose from trying it. But who is Thomas Moore?
Time for a quick history lesson, because you might actually be sort of familiar with the name. Thomas Moore founded the distillery that would eventually become 1792 Barton Distillery, which is now owned by Sazerac. You probably know about 1792 bourbon in some form, because it's everywhere.
After the distillery changed hands in the 40's or 50's, Barton released Tom Moore bourbon (and a bottled in bond version) to commemorate its founder. If you want to learn more about Tom Moore and Barton,
Whiskey University
has a great writeup on the topic.
That's all useful context because starting in 2020, Barton started releasing bourbons under the Thomas Moore name. If you didn't know the history, you'd have no idea why the name was important. That said, I have no idea why Barton chose to create finished bourbon under that name, but I'm not mad.
Back to this specific bottle. It's always nice to be able to pinpoint when the bourbon was bottled, but unfortunately dating them is not always straightforward. This particular bottle doesn't have a laser code, but the bottom of the bottle has 79 and 90 stamped into the glass. My best guess is that it's from 1990 and not 1979.
Whisky Auctioneer
also has additional information on the bottle, which provides more useful context.
Let's find out what's going on with this old school Barton-made bourbon in this Thomas Moore Bourbon review.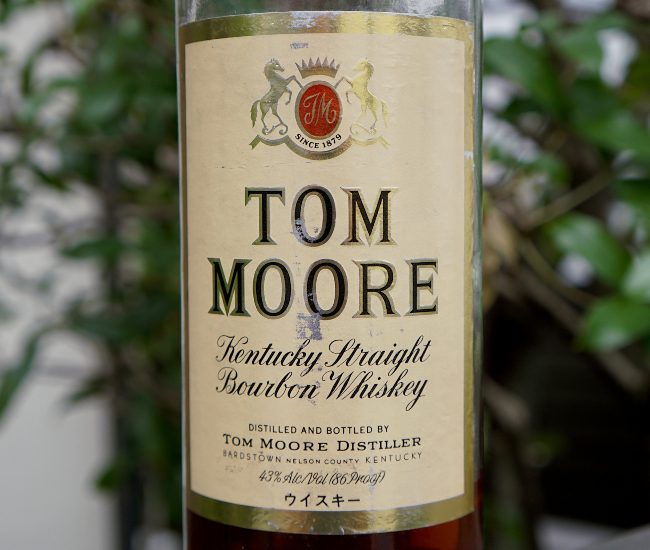 Thomas Moore Bourbon smell
Tom Moore Bourbon smells like a dusty bourbon alright with dried cherry and apricot, vanilla, old roasted oak, dark honey, licorice, cinnamon, clove, and a hint of earthy rosemary. It's mostly a dark, fruity, and vanilla-forward bourbon that smells great with nice low-end roundness and viscosity, but the ABV holds it back some and dampens the overall richness and boldness.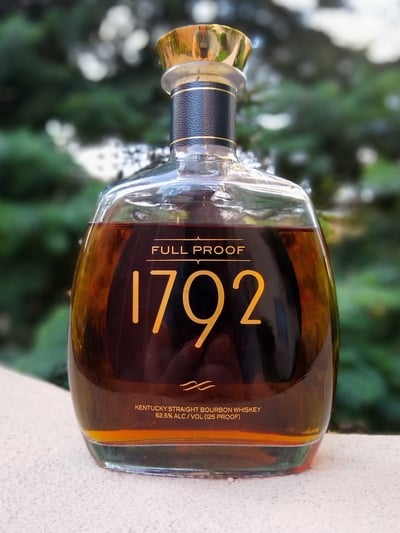 After swirling I get similar dark, fruity, and sweet fragrance. It's dark and dried apricot and cherry, dense vanilla, custard, licorice, orange, old oak, cinnamon, clove, and lightly earthy rosemary. The dried fruit and vanilla add some low end density with some herbal licorice mixed in there, making it smell quite mature.
Thomas Moore Bourbon taste and aftertaste
Tom Moore Bourbon has caramel, roasted oak, dried apricot and cherry, vanilla, orange peel, roasted oak, cinnamon, licorice, dried grass, and nuttiness. It's not as fruity as the scents are, instead a bit more oak and earthy-forward, but I'm still digging the extra dark fruit and oak that these "dusty" bourbons bring that today's releases don't.
With "chewing", Tom Moore has caramel, caramel nougat, dried apricot and cherry, vanilla with a hint of funk, roasted oak, cinnamon, orange peel, licorice, rosemary, and clove. "Chewing" releases more dark, sweet, fruity, and vanilla-y flavors, but the oakiness and roastiness also build, bringing a touch of bitterness and dryness.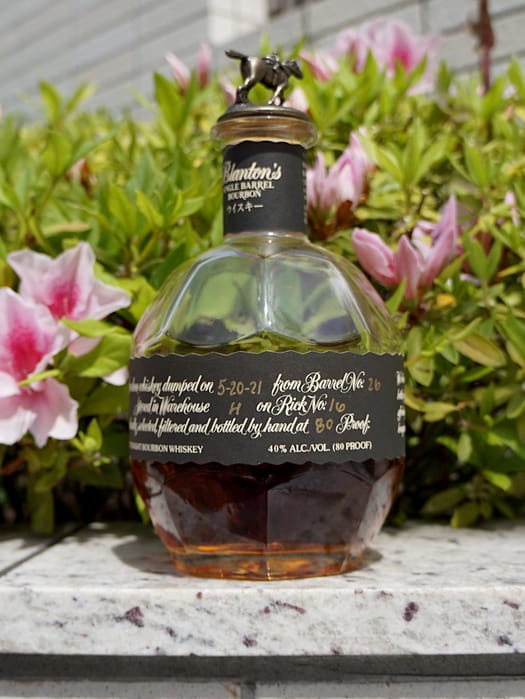 As a result, it's a tad more bitter and earthy in the flavors than the scents, which skew a bit more fruity. But, an added benefit of old bourbon is the moderate body and roundness that carries more weight than most 43% ABV bourbons sold today. It's clearly a well matured and developed bourbon, although in this case a higher ABV would have helped a lot. It is what it is, because Barton is never going to change it.
The aftertaste has dried apricot, roasted oak, coffee grounds, dried grass, and licorice, again blending fruity and oaky together. "Chewing" leaves slightly earthy caramel, vanilla, dried apricot, roasted oak, licorice, coffee grounds, and rosemary. The earthy and roasty notes again have a slightly stronger presence as they did in the flavors.
If you're shopping on Amazon, support The Whiskey Shelf by shopping through my affiliate link – Shop Amazon. I may earn a commission from your Amazon purchases.
Thomas Moore Bourbon Rating

Drinking "dusty" bourbon is a fascinating experience into the past, and Thomas Moore definitely took me there. Overall, it's a very enjoyable bourbon that packs so much "dusty" dried cherry and apricot, and dense vanilla into its 43% ABV.
As much as I've had it, I'm still surprised at how these older bourbons cram so much character into its ABV. The viscosity and roundness are nice, although I'm not mistaking it for 100 proof either. It's approachable, yet still fairly complex and rich that it would be great to have on hand all the time. I have no idea how much it cost in the 90's, but $30 in today's money is really good.
Assuming Thomas Moore Bourbon hasn't changed much in the bottle since 1990, I'm going to guess that people living in Japan back then were obscenely spoiled by all the amazing bourbon that we now drool over today (and pay craploads of money to buy). They probably had no idea how good they had it. You don't know what you've got till it's gone, and I'm sipping that history firsthand.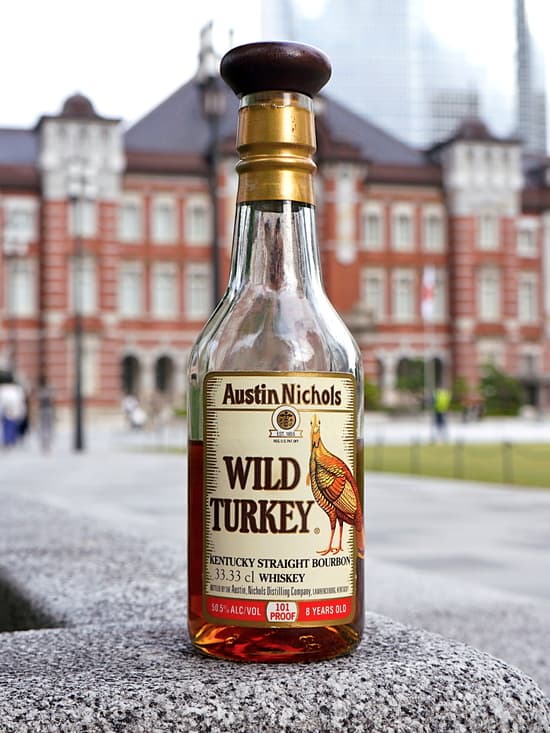 My main critique is that the scents and flavors could be more expressive. In part, the richer fruit and vanilla in the scents don't carry over completely to the flavors, which are more muted in comparison. It also feels a tad lacking compared to other dusty bourbons I've had, as unfair of a comparison that is.
Anderson Club 15 Year (43%)
and
1991 Blanton's (46.5% ABV)
scents and flavors just explode out of the glass, and Thomas Moore doesn't do that. Then again, I speculate that Blanton's was far more expensive than Thomas Moore in Japan in the early 90s. I wish that I could have found Thomas Moore Bottled in Bond to find out if the extra ABV would make a difference.
Still, my purchase was a great success. As I think about it, I can't think of any modern bourbon that has these "dusty" dark sugar, dried fruit, and vanilla notes.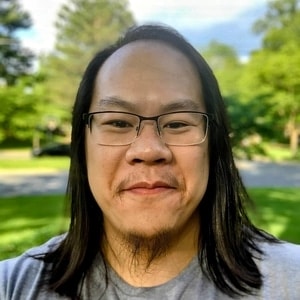 I have far too much fun writing about whiskey and singlehandedly running The Whiskey Shelf to bring you independent, honest, and useful reviews, comparisons, and more. I'm proudly Asian American and can speak Cantonese, Mandarin, and some Japanese.
There are no sponsors, no media companies, and no nonsense. Support The Whiskey Shelf by 
Buying Me A Shot
.