Old Elk Single Barrel Wheated Bourbon Review [In Depth]
Old Elk Single Barrel Wheated Bourbon
BK Miller Meats Selection
Old Elk Single Barrel Wheated Bourbon Details
From the company website:
This whiskey builds on our trailblazing ethos with a high wheat content recipe that exceeds other examples on the market. The 45% proportion of wheat in the mashbill creates pronounced butterscotch flavors and a velvety soft texture, even at barrel proof. The future of wheated bourbon, one of the hottest whiskey styles, starts here.
Old Elk Single Barrel Wheated Bourbon overview
If you've gone to a liquor store with a decent selection, you've probably seen an Old Elk whiskey on the shelf. The unique ridged cork and trapezoidal bottle shape really do stick out. But what else might stick out is how many different offerings they have: high-malt bourbon, wheated bourbon, this finish, that finish, wheat whiskey, master blends, and even more.
Old Elk, the distillery and sourcer based in Colorado, of course is sourcing barrels from other places. It's absolutely not an issue, that's just how they can sell so much whiskey in so many forms even though they were founded in 2013. One of these days, I'll eventually try most of them. For now, I'm checking out their Old Elk Single Barrel Wheated Bourbon (cask strength by the way), which you only find as a single barrel pick.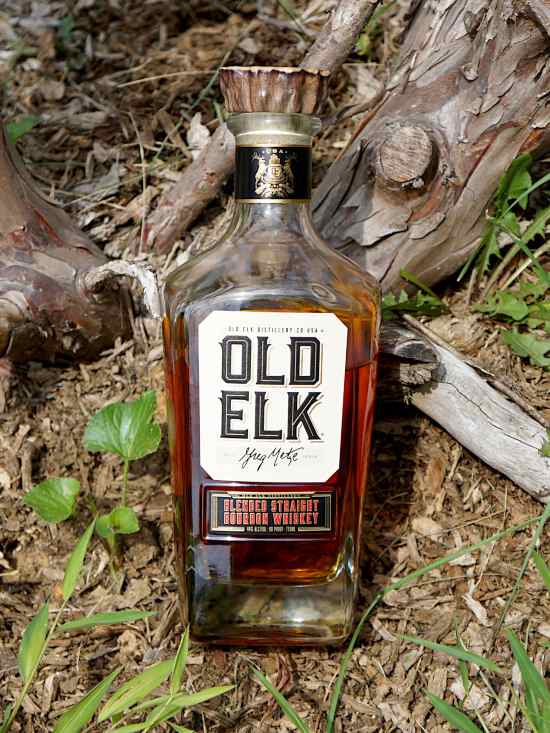 This particular single barrel wheated bourbon, selected by and for BK Miller in Clinton, MD, is a 7 years old cask strength wheated bourbon. GASP! Yeah, it's an age-stated and cask strength wheated bourbon for under $100, not marked up to $300+. The kicker / catch (depending on the person) is that it's made by MGP, one of my favorite distilleries.
The more I think about it, MGP's wheated bourbon seems criminally underutilized. Everyone and their mother is selling some version of the 75% corn / 21% rye or 60% corn / 36% rye bourbons, but I can't think of anyone besides Old Elk who uses the wheated bourbon. Others definitely are, I just can't think of any.
It's even stranger when wheated bourbons get so much attention, especially
Weller
,
Van Winkle
, and
Old Fitzgerald
, but here we have 7 year old cask strength wheated bourbon just waiting for people to buy. It's not quite affordable, but it's not exorbitantly priced either. I write this a lot, but buying behavior is so weird.
I'm always looking for the next great wheated bourbon because I'm never going to find as much Weller and Old Fitz as I want, so let's find out if this one brings home the bread in this BK Miller Select Old Elk Single Barrel Wheated Bourbon review.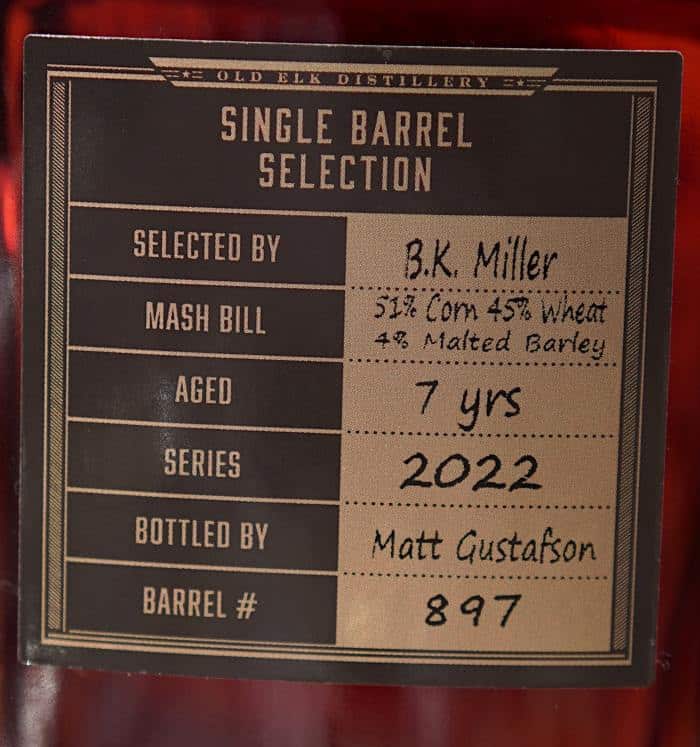 Old Elk Single Barrel Wheated Bourbon smell
Old Elk 7 Year Single Barrel has dark and dense caramel, dried cherry, a lot of roasted oak, malt chocolate balls, cinnamon, dried orange, clove, a light hint of toasted bread, and dried ginger. As I often get with wheated bourbon, it's quite roasty and spicy, but thankfully there's no grassiness that often comes with wheated bourbon.
Right off the bat it smells great, but it's not as expressive or open as I'd like to completely pull me in. There isn't a wide range of scents either, although the density is well-focused on the sweetness, dried fruit, oak, and spice that still smells great and with no heat to battle.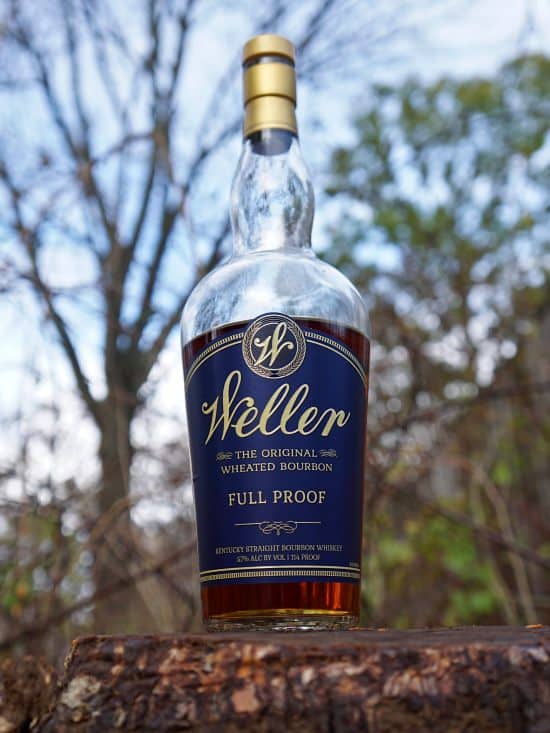 Old Elk 7 Year Wheated bourbon livens up after swirling and 8-9 minutes of rest. There's malty and orange-y caramel, vanilla, peach, dried cherry, roasted oak, cinnamon, clove, dark chocolate, toasted bread, and a little dried hay. There's great balance between dark, fruity, roasty, and spicy with an underlying dark oak char. Nothing sticks out in a strange way, as I've had with other wheated bourbons.
After more time, more fruitiness and toffee open up, so I get more dried cherry and orange as some of the bourbon sticks to the sides of the glass and turns up the fragrance. So yes, this Old Elk 7 Year BK Miller Pick smells even better if you give it more time to open up and unlock its secrets. I just wish it had a little more pep so the scents would leap out of the glass more.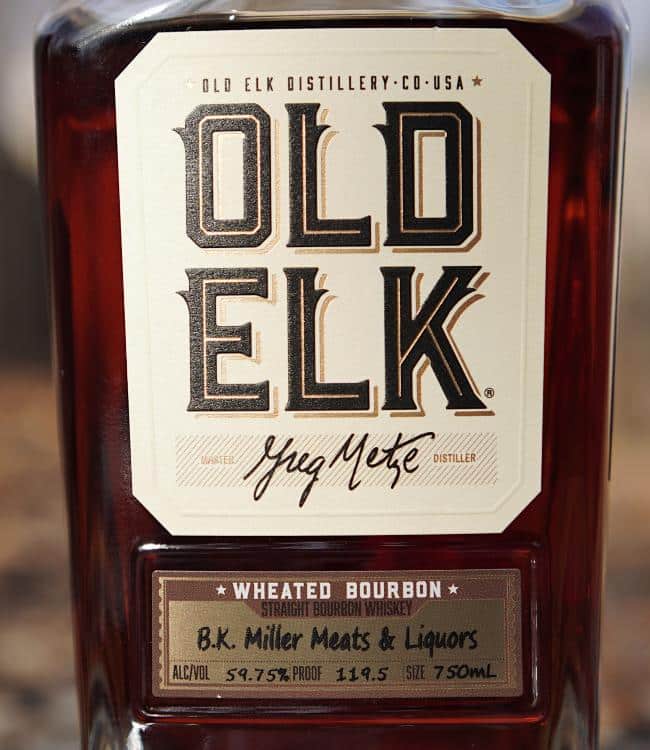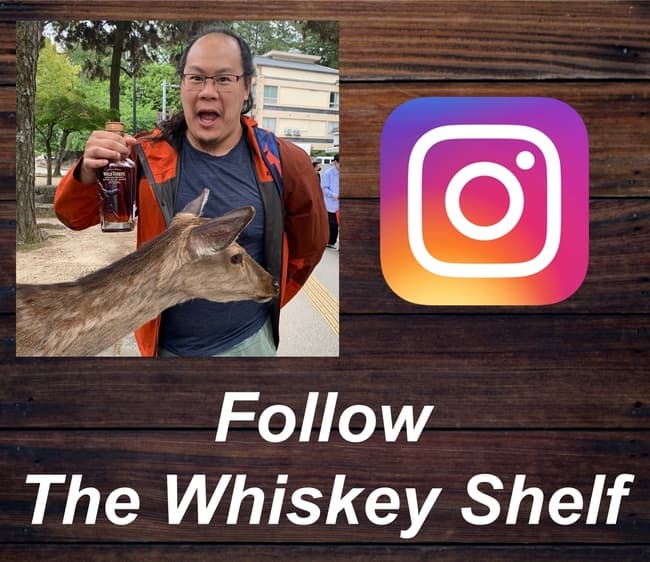 Old Elk Single Barrel Wheated Bourbon taste and aftertaste
My first sip has dense caramel, vanilla, dried orange, roasted oak, clove, cinnamon, and a little of that wheaty grain and dough. As I expected, the flavors are sweet, orange-y, and spicy. There aren't any major surprises or anything particularly unique, just dense flavors with oaky and spicy punch, and manageable burn. Yup, this tastes like really good wheated bourbon.
Unlike most of the others I've had, Old Elk Single Barrel Wheated Bourbon is really oily and I can feel the oils clinging inside my mouth.
"Chewing" opens up more dense caramel, vanilla, dried cherry and orange, roasted oak, roasted caramel nougat, toasted bread, a little grain, and a little wheat-y gumminess and cocoa powder. Now there's greater sweetness, spiciness, and fruitiness that take it up a level. And thankfully it's not overly grainy and grassy like
Maker's Mark Cask Strength
.
The aftertaste starts with roasted caramel, dried orange, clove, roasted oak, and cinnamon with lingering stickiness and toasted bread. As oaky and roasty as it is, it still feels fresh, not from mint, but from the dried orange and toasted bread.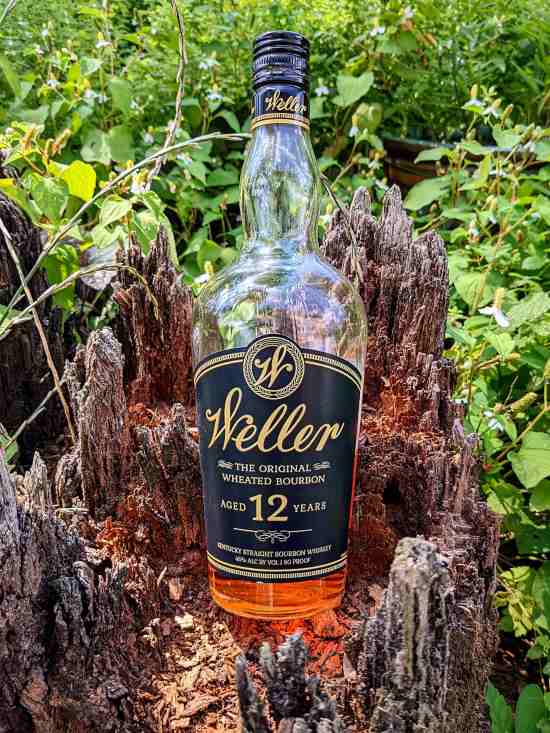 After "chewing" the finish starts off fruity with orange and cherry, then the caramel sets back in with the oak, clove, toasted bread, and wheat-y gumminess. The oiliness persists and I'm not mad about the chill filtration.
After 30 seconds, there's a lingering candied orange, pear, and honey sweetness, which I think is exceptional. It sticks with me for minutes on end, as if I had finished a fruity candy. I rarely comment much on the finish, but this candied fruit finish is awesome.
It's not necessarily big on variety, but Old Elk Cask Strength Wheated Bourbon is big on sweetness, spiciness, fruitiness, and oiliness – there is a lot of character to enjoy.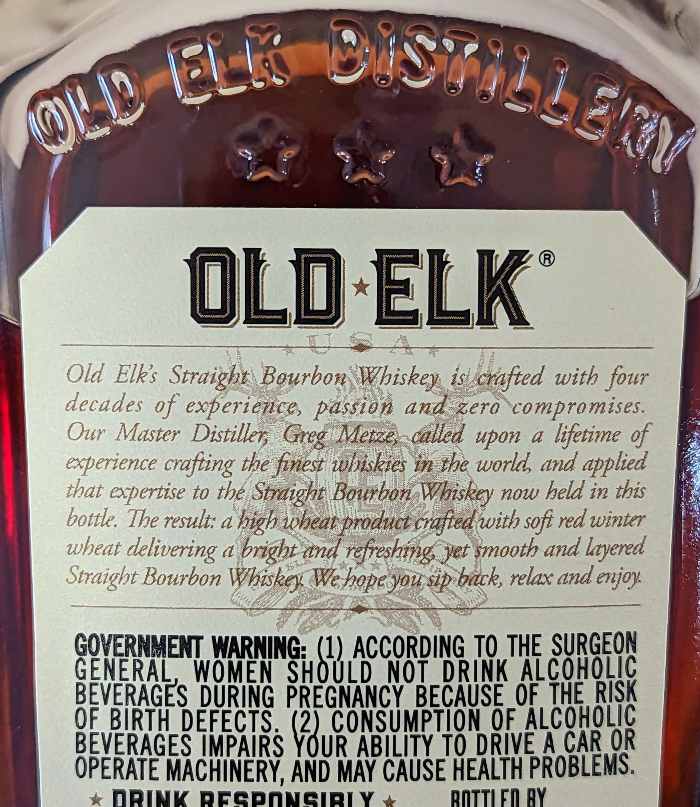 If you're shopping on Amazon, support The Whiskey Shelf by shopping through my affiliate link – Shop Amazon. I may earn a commission from your Amazon purchases.
Old Elk Single Barrel Wheated Bourbon Rating

This BK Miller Old Elk Cask Strength Wheated Bourbon Single Barrel is well-made and well-selected. It may not be quite the game changer that brings a new dimension to what wheated bourbon can be, but it still does a wonderful job when it comes to the caramel, dried orange, oak, and spice I associate with wheated bourbon.
And in the time we live in, getting a wheated bourbon of this quality unfortunately is tough, so I'm glad there are compelling options if you're willing to shell out some money for them. If not, you still have a lot of worthwhile non-wheated options to consider.
Even with a "Top Shelf" rating, to be honest I was hoping for more. I remember this being more chocolatey when I tasted it the first time, and that seems to have subsided. Instead there's more candied fruit, which is great too so I win either way, but having more chocolate with the candied fruit would have been spectacular.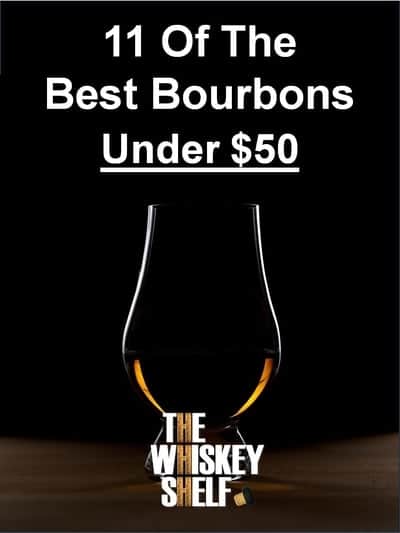 "Chewing" kicks the flavors into high gear, opening up more of everything, and that's always a positive sign of a good whiskey. Since this is the only barrel I've ever had of this bourbon, I am curious if there are other barrels out there that have a little more pop and variety. If those barrels exist, oh man someone's in for a real treat the day it's discovered. Until then, I'm pleased with what I already have.
If you're willing to spend $80, I recommend that you try out Old Elk Single Barrel Wheated Bourbon when you get the chance. I can't guarantee that every pick is great, but I can guarantee that each one will be unique. As always with barrel picks, try before you buy if you can so you can make an informed decision. I'll make sure to find out how this stacks up to Weller Full Proof, considered the king of high proof wheated bourbon short of William Larue Weller.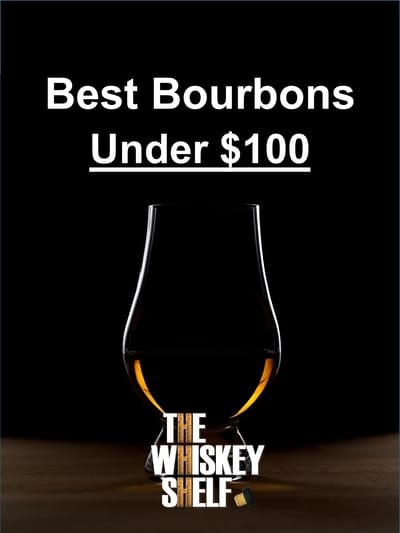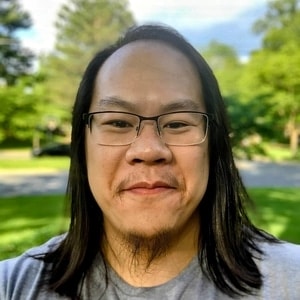 I have far too much fun writing about whiskey and singlehandedly running The Whiskey Shelf to bring you independent, honest, and useful reviews, comparisons, and more. I'm proudly Asian American and can speak Cantonese, Mandarin, and some Japanese.
There are no sponsors, no media companies, and no nonsense. Support The Whiskey Shelf by 
Buying Me A Shot
.