Four Roses Single Barrel Private Select review
Nikka Taketsuru Pure Malt 21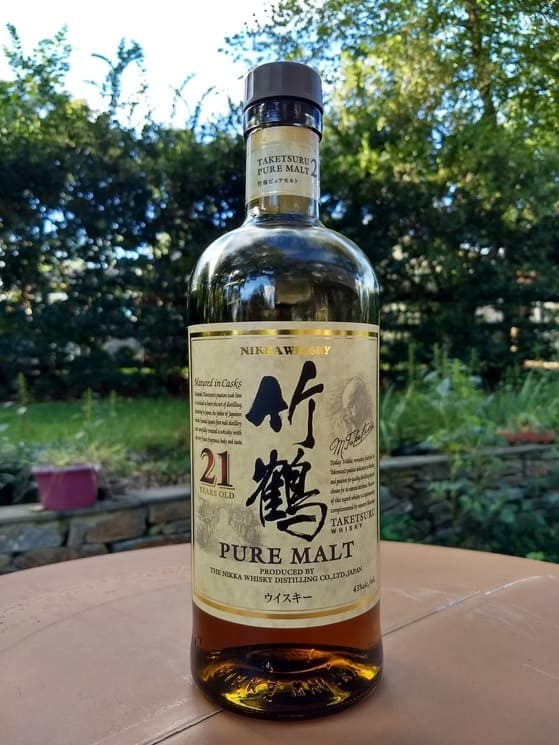 Distillery: Nikka
Type & Region: Japanese Whiskey, Japan
Alcohol: 43%
Composition: 100% malted barley
Aged: 21 years (barrel type unknown)
Color: 1.1/2.0 on the color scale (burnished)
Price: $200 MSRP (750mL) but likely more given its rarity
From the company website:
"This pure malt whisky is characterized by a deep and flavorful richness and excellent balance unique to whisky matured for 21 years. You're sure to enjoy the nose, which blends the richness of ripe fruit with the elegance of the aged cask, and the complex changes in character that appear as the finish approaches."
Four Roses Single Barrel Private Select review
*I'd like to thank my Dad for letting me sample this for this review.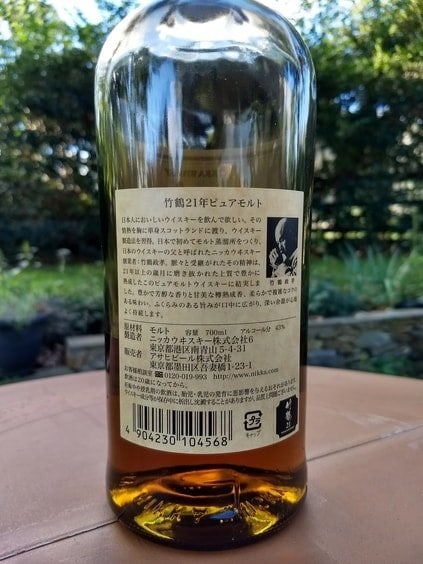 Nikka Taketsuru Pure Malt 21 (Nikka 21) is one of Nikka's oldest and priciest Japanese whiskeys. Nikka is also known for Nikka Coffey Grain, Nikka from the Barrel, and non-age-stated Taketsuru Pure Malt. Japanese Whiskey is similar to Scotch, usually made from 100% malted barley and aged in various types of oak barrels. If it's anything like Yamazaki (made by Suntory, a different company), Nikka 21 is a blend of whiskeys aged in bourbon, sherry, and Japanese Mizunara oak barrels.
     Some additional context. Given Japanese whiskey's unexpected explosion in popularity in the past few years, supplies of age-stated whiskeys are evaporating from the market (e.g., Hakushu 12 discontinued in May 2018) for the next few years until stocks catch-up. Even 5-6 years ago, my dad was lucky enough to buy Nikka 21 at Duty Free for less than $100 (I vaguely remember it being around $70). That sounds completely insane given today's market. Let's find out if this is worth the hype.
Four Roses Single Barrel Private Select review
     Sherry notes of cherries, dates, and dark honey immediately leap into my nose. It smells a lot like an old and wonderful oloroso sherry. Even with the sherry notes, I can still smell a spritz of citrus and apricot. A lightly dusty, musty, and peaty smoke rises immediately after the fruit, followed by moderate wood scents, aided by the peat and 21 years of aging in oak barrels. Agitating Nikka 21 releases more dried cherry, date, and citrus notes as well as chocolate malt and biscuit undertones from the barley and just a pinch of grass. Once its empty, slightly dusty chocolate emanates from the glass. 
     The smells are much stronger and well defined than the 43% alcohol would indicate. That's the beauty of a well-aged whiskey, it can be watered down and still hold onto wonderfully complex traits. Unlike Ohishi Sherry Cask, it doesn't smell syrupy and unpleasant.
Four Roses Single Barrel Private Select review
     Sherry and a gentle smoky peat dance in my mouth. The peat is light, nothing like most Islay Scotches. Even with savory and musty smoke, the flavors are still bright and sweet, driven by grapefruit, cherry, date, biscuit, and honey. It's a slightly smoky marmalade. "Chewing" lets out more smoke and a light almond taste, lined with grapefruit and apples, and a dash of black pepper and alcohol that bite my tongue. Smoke remains on the palate of my third taste, but some dark chocolate appears. Sherry notes of dark fruits with equal amounts of honey and citrus also vie for my attention. 
     Grapefruit lingers on the aftertaste, turning into wood, smoke, and something floral with a gentle alcohol tingle. The alcohol is a little more potent than I would have expected. Smoke and wood linger the longest. 
     Nikka 21 is wonderfully flavorful, even at 43%. Low proof doesn't have to mean low flavor, it just takes more time than many want to wait. It's significantly better than Yamazaki 12 (made by Suntory, a different company) and twice as expensive. An extra 9 years makes a huge difference and allows the flavors to stand on their own, even after being proofed-down.
Place on the Whiskey Shelf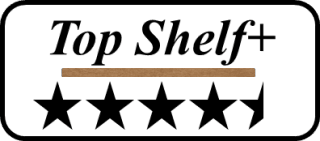 Nikka 21 is incredible. The flavors and scents are wonderfully complex and defined like a gently smoked 30-year-old oloroso sherry. Unfortunately, I'm probably never going to drink this again because it's terribly inaccessible and very expensive. If you happen to find it and it fits into your budget, buy it. My only real complaint, one that spans essentially every Japanese whiskey, is the low proof. Nikka 21 would probably be a "Glass Case" whiskey at 48-50% alcohol. As is, it's damn good and one of the best.