Nikka Miyagikyo vs Yoichi Comparison
Nikka Miyagikyo vs Yoichi
Nikka has 2 distilleries that make single malt
Japanese whiskey has become very popular over the years, led by Nikka, Suntory, and others. But given confusing labeling and exotic-sounding names, it can be easy to mistake true Japanese whiskey for whiskey from all the world that is blended by a Japanese company.
If you are looking to get Japanese whiskey, you may have come across
Miyagikyo Single Malt
and
Yoichi Single Malt
. Nikka owns both of these distilleries, some of the oldest in Japan. Yoichi, way North in Hokkaido, was built first, and Miyagikyo, in Sendai, 30+ years after.
So if you're going to spend your hard earned money on one of these, you might as well get the one you think you'll enjoy more. While I can't tell you exactly which one is best for you, hopefully my notes in this comparison will help you decide.
As an FYI, I bought and use these Glencairn glasses for my reviews and comparisons (because they're the best): 
Glencairn Crystal Whiskey Glass, Set of 6, Clear, 6 Pack.
Full transparency, this is an affiliate link, so I may earn a commission if you buy this or something else from Amazon.
If you're shopping on Amazon, support The Whiskey Shelf by shopping through my affiliate link – Shop Amazon. I may earn a commission from your Amazon purchases.
Miyagikyo and Yoichi are comparable in so many ways that I can't pick an overall winner. For you and me, the preferred option depends on the situation and mood, especially if you want / enjoy peat and smoke.
The very obvious point is that if you dislike smoke, then Miyagikyo is the clear winner since it's peat-free (I think, although Nikka provides somewhat mixed messages based on the website and how it drinks). But if you are indifferent / enjoy peat, then it really depends. I enjoy it, but I don't want it all the time.
Other than that major difference, Miyagikyo and Yoichi are predominately bourbon-cask matured single malt whiskeys, meaning that you're going to get a lot of vibrant and tropical honey, pear, pineapple, green grape, and dried apricot. All that bright fruit with an oaky backbone reminds me of oaked white wine and Fino sherry, so there's definitely a delicate side to both of them.
Yoichi's peat brings smoke, char, and vegetal greens and mushrooms, especially in the flavors. I don't know what it is, but the peat is softer in the scents than the flavors, so the peat might sneak up on you a little bit on the first sip. It's not that intense either way, so don't expect a
Laphroaig-like experience.
Expect something like
Bruichladdich
.
Unlike Yoichi, Miyagikyo has a little sherry cask-aged malt in there, so there is some date / dried berry if you really pay attention. I almost missed it when I did the review, and it took this comparison, that helps emphasize the differences, to bring out more of the sherry influence. I'm just guessing, but Miyagiko is probably around 90-95% bourbon cask and the rest is sherry.
Other than that, one doesn't overpower the other and viscosity is about the same, so they're equal in most ways. Nikka says that they use different stills and have slightly different processes, but I honestly can't smell or taste it.
So the result – it depends on your profile preferences and wallet. For $80-100 in the US, I don't think either are homeruns for the price given the Scotch options there are. Now for $40-50 in Japan, I could see it being worth it to bring back, or even bring around with you while you travel.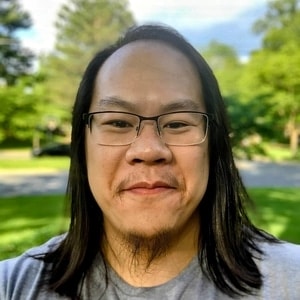 I have far too much fun writing about whiskey and singlehandedly running The Whiskey Shelf to bring you independent, honest, and useful reviews, comparisons, and more. I'm proudly Asian American and can speak Cantonese, Mandarin, and some Japanese.
There are no sponsors, no media companies, and no nonsense. Support The Whiskey Shelf by 
Buying Me A Shot
.
Maker's Mark Cask Strength Comparison