Living The Pappy Lifestyle - The Definitive Guide
Disclaimer: Because sarcasm and satire don't particularly transfer well over written form, I have to tell you up front that THIS IS SARCASM, and nothing else…although there may be hints of truth in all of it. Happy April Fools day!
Drink Pappy Like A Boss - Like Me
Richard Johnson here, guest posting on The Whiskey Shelf. Every now and then, I like to do some charity and help the less fortunate in their endeavors. Alex was the clear #1 target for my help. He asked me to write about an important topic of my choosing, so let me tell you about Living The Pappy Lifestyle.
Pappy is the greatest bourbon ever made, the pinnacle that will never be eclipsed. Those with truly discerning and discriminating tastes deserve nothing but the best, and Pappy Van Winkle is the only worthy bourbon.
Why do I think that? Clearly it's because Pappy is the most expensive bourbon, and that definitely means that it's the best. Higher price means higher quality – the market is always right and fair.
Voldemort may have drank unicorn blood so he could live forever, I drink Pappy instead, true unicorn tears.
You may think that there are other worthy bourbons out there, but you'd be 100% wrong.
George T Stagg
is just for poor people who want to get drunk. Turkey is disgustingly dry, so of course anything with that in the name is unpleasant too. "Dusty" bourbon? Who the hell drinks dust? Drink normal clean and moist bourbon.
Jack Daniel's is the equivalent of distilled Natural Light and it's not even bourbon, gross. I can't even be in the same room as that crap they incorrectly call "bourbon" from Texas, or whatever state. Bourbon is only made in Kentucky and you're wrong if you say otherwise.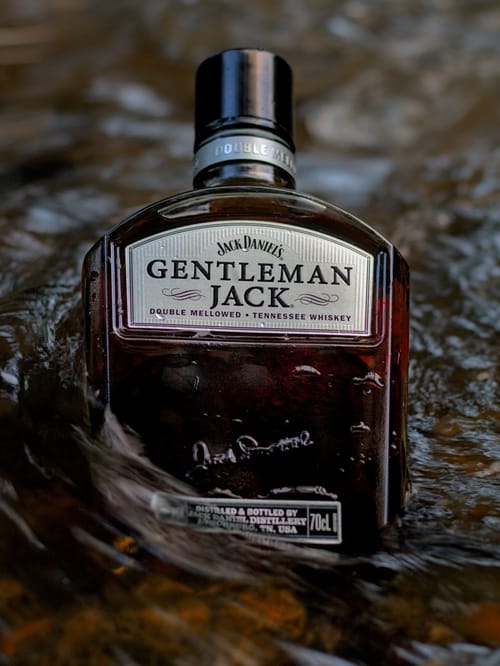 Undrinkable not-even-bourbon
Now that I've gotten the introduction out of the way and clearly made my case that Pappy is the most superior bourbon, let me tell you how to buy and drink Pappy like a boss, and live that Pappy lifestyle.
Buying Pappy takes some work, regardless of how much money you have. Even with my Ferrari, Rolex, and stacks of cash strapped to my legs to show off my bottles, I still have to do some legwork to make it happen. It doesn't just fall out of the sky like unicorn rain.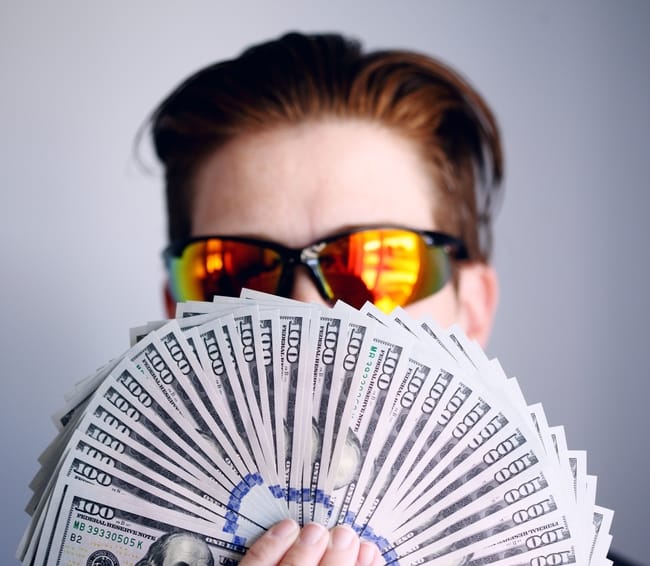 Thankfully, I have my guy who gets me anything I want. Sometimes he calls to see if I want
Pappy 10 Year
for $2,000. First off, that's fake Pappy because it's just called Van Winkle. IT HAS TO HAVE PAPPY IN THE NAME TO BE CALLED PAPPY!!!!.
For you reading, don't ever make that mistake unless you want to sound ignorant and foolish. I have to remind my guy every time for being so oblivious because I only drink real Pappy.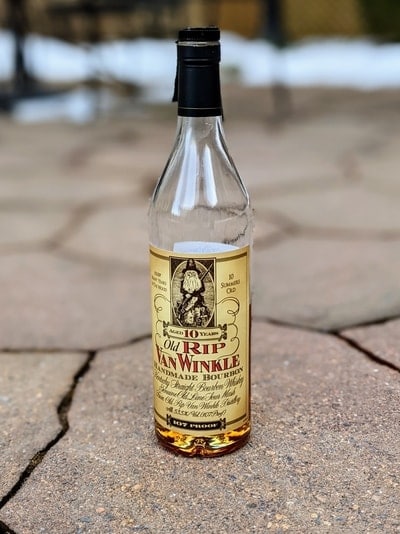 Don't ever be suckered into buying fake Pappy
When he calls about Pappy 15, 20, or 23 Year, I have to have it. He usually cuts me a great deal – around $10,000 per bottle. It's an excellent value, so I usually buy 3-4 bottles at a time. Like I said before, higher price means higher quality, and Pappy keeps getting better with each passing month.
Not everyone has a guy, and I've noticed people trying other methods to get Pappy. There's been news of people raiding trucks like it's The Fast and The Furious. While that's a boss-level gutsy move, it's a little too brazen for me. Plus, I called Vin Diesel and he wouldn't join my family.
I've also seen something new where thousands of people combine their love of the outdoors, camping, and bourbon to wait outside stores, sometimes for days on end in the dead of winter. I didn't realize that people loved camping so much, or at least buying and leaving camping gear unattended like they're ghosts. REI must be doing well these days with the number of tents, sleeping bags, and folding chairs I'm seeing.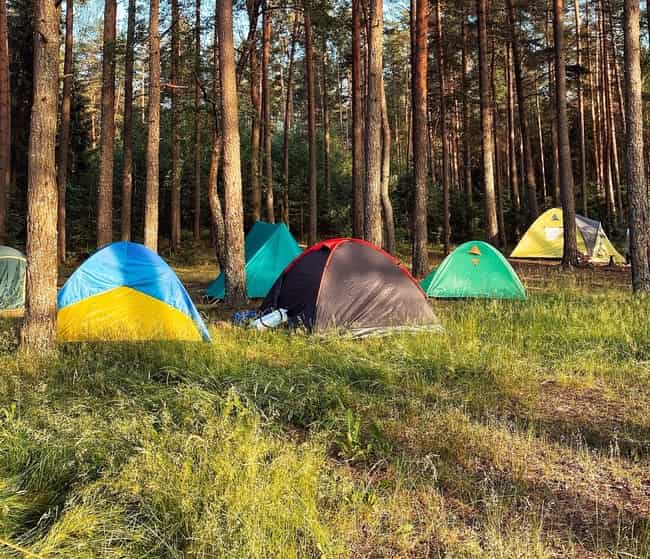 The line I spotted outside a liquor store
When I finally get the bottles in my hands, possibly the most important thing to do is show everyone how great these bottles are. I even make sure to do a few sets of squats beforehand so my thighs are picture perfect for that shot in my car. If you don't crotch it, no one will watch it.
It's truly a detailed art form to appreciate Pappy as part of the Pappy Lifestyle, and nothing less than perfection is worthy.
Because I have so many options, I have a tough time deciding what I want to drink. To ease that burden, I always post photos of the bottles I'm considering (all Pappy of course), and let the wisdom of the crowd decide for me. I just can't handle the stress and would rather have people decide for me.
The key to that social media post is to ask as many questions as possible.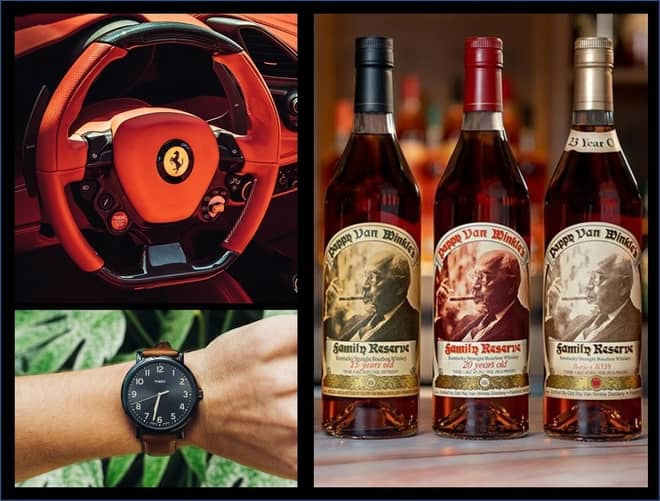 Once it has been decided, it's time to drink. Pappy is of course to be savored and enjoyed. The only way to properly drink Pappy is to add one massive rock, ideally clear and the size of the Hope Diamond. I would add a real 5 carat diamond that's frozen (I think that's what they call whiskey stones?), but that seems dangerous.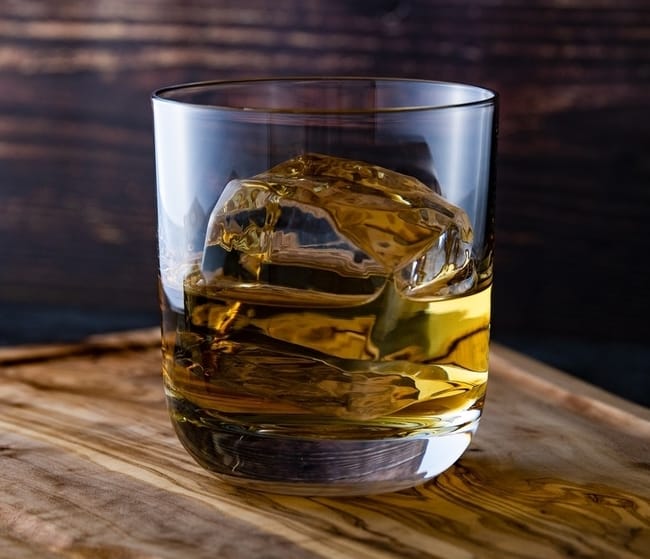 The only way to drink Pappy
While I settle with water-made ice, I don't just use any old plain tap water, because it's disgusting and impure. Once a week, I have my assistant harvest fresh Kentucky limestone water straight from a river to ensure that I only introduce the purest Kentucky-made ingredients to my Kentucky-made Pappy.
Every now and then, I'll settle on the bottled Kentucky limestone water. For $15 a bottle, it's worth it in a bind. Kentucky water is the best. Water from anywhere else is subpar.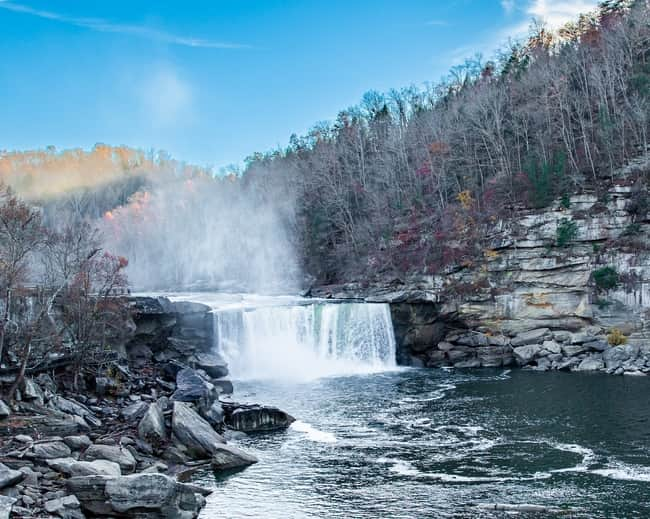 The only place in Kentucky where I get my water
After each sip, it's important to cleanse the palate so that the senses are fully prepared for that next immaculate experience. Others have recommended crackers, chocolate, or nuts, but those foods have too much flavor and will get in the way of pure enjoyment.
I've found that Blanton's is actually the best palate cleanser. The bland and neutral flavors really help cleanse and prepare my senses better than Kentucky water can. My guy sells it to me for $300 a bottle, it's absolutely worth the money.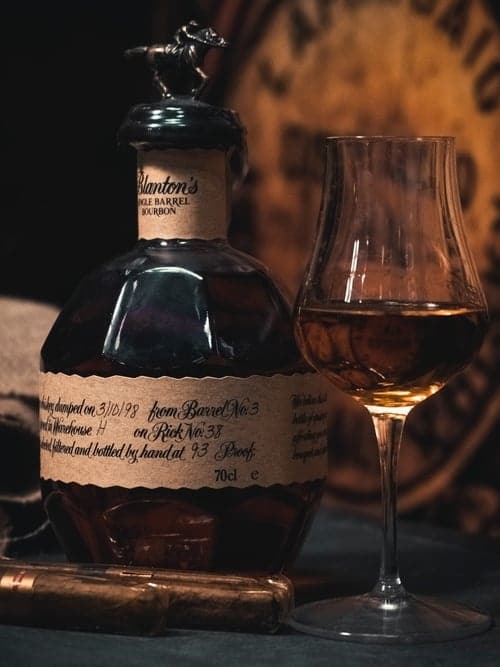 The best nose and palate cleanser known to man
If you follow these steps, you'll find that every sip of Pappy is just so amazingly smooth. I love smooth bourbon, and Pappy is the smoothest. The scents and flavors are so smoothly smooth. I tried a different bourbon one time, some limited Four Roses, named after some Al Young guy. The guy said it was better than Pappy, and drinking it felt like sandpaper on fire in my throat. Pappy is unmatched in how smooth it is.
I don't need tasting notes either. Tasting notes from those from so-called "whiskey bloggers" and "whiskey Tubers", who think they know everything, are just useless noise. They look desperate for attention and make up notes as they go along. "Sweet oak" and "caramel" sound ridiculous and pretentious. I already know everything that I need to know – Pappy is smooth.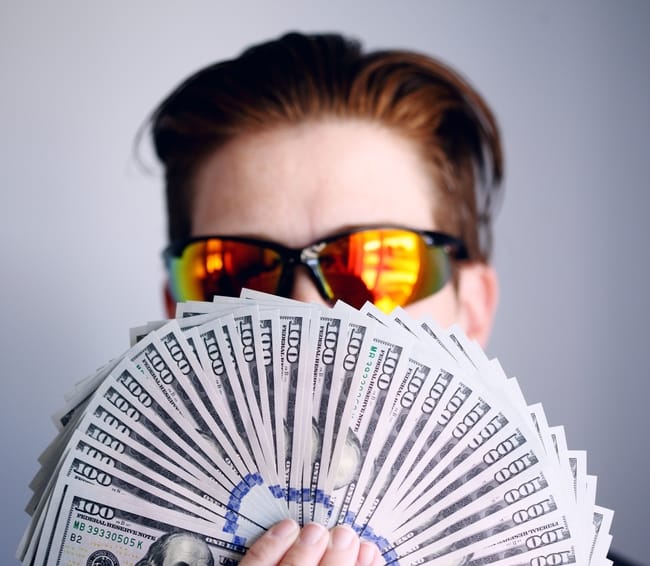 Meet the Author: Richard Johnson
I'm just a boss who likes cars, watches, diamonds, and Pappy. Every now and then I'll do some poor fool a favor and guest post to share my amazing knowledge…you're welcome.
Support this poor clown by 
Buying Him Shot
.