Van Winkle Family Reserve Rye
Van Winkle Family Reserve Rye Review
Van Winkle Family Reserve Rye Details
Distillery: Buffalo Trace
Type & Region: Rye, Kentucky, USA
Alcohol: 47.8%
Composition: Buffalo Trace rye mash (likely 51% rye)
Aged: 13 years in virgin American white oak
Color: 1.3/2.0 on the color scale (russet muscat)
Price: $120-130 MSRP, much higher secondary
From the Buffalo Trace website:
"Until now, most rye whiskeys were 4 years old or younger. This 13-year rye is one of the oldest rye whiskeys available today. The maturity it has achieved while aging is quite obvious as you take the first sip. Rye whiskey lovers who try this bottling will never look back at the younger versions again.."
van winkle family reserve rye overview
I don't have much to say about Van Winkle Family Reserve Rye because not a ton is known about it. It has the legendary Pappy Van Winkle name (minus the Pappy part) and is the only rye whiskey currently offered by them. I wonder why they have 5 wheated bourbon offerings but only 1 rye offering, but I'll probably never find out.
Just like all Van Winkle whiskeys sold these days, it's made by Buffalo Trace, and I would guess that it uses the same "barely legal" rye mashbill as Sazerac Rye, Thomas Handy Rye, and Sazerac 18, although I could be wrong about that because EH Taylor Rye uses a different mashbill.
Now if you're more whiskey drinker and less historian, the background doesn't matter all that much, but what does is the whiskey inside. Let's learn more about Van Winkle Family Reserve Rye in this Van Winkle Family Reserve Rye review.
van winkle family reserve rye smell
Van Winkle Family Reserve Rye welcomes me with dark honey, peach, cherry, licorice, marshmallows, a spritz of fresh orange and lemon, honeydew, tobacco, and oak. It's peach-forward for a rye whiskey, really any whiskey in general, and the 13 years of aging are quite subdued with not a lot of roasted oak or dryness.
Van Winkle Family Reserve Rye is also not that herbal (licorice, dill, anise), but still has just enough of that to remind me of the rye mashbill, so I can see this being less polarizing to non-rye drinkers. At 95.6 proof, there's also virtually no heat to be found.
Swirling brings a similar mix of honey, peach, citrus, vanilla, licorice, a sliver of aged soft cheese funk, oak char, clove, and cinnamon, with the peach and citrus coming to the front. Van Winkle Family Reserve Rye has the Buffalo Trace fruitiness I often find in 
Eagle Rare
 and 
Van Winkle 12 Year
 (I know, different mashbills entirely). It also has this underlying dark fruit foundation, so kind of a peach and berry cobbler with a little licorice, and very little in terms of earthy or vegetal notes that are often in rye.
While Van Winkle Family Reserve Rye is definitely dark, it's more from dark sugars and dense fruit rather than oak. The oak seems to add a lighter and sweeter char, if that makes any sense. The nose is delicate, great, and inviting with a varied selection of well-rounded notes that I keep coming back to uncover, I just wish there were even more and that could have come with a higher ABV. 
van winkle family reserve rye taste & aftertaste
Van Winkle Family Resere Rye has a nice pop of sweet honey, licorice, peach, citrus, vanilla frosting, oak, cinnamon, and clove. The flavors are more peach and creamy vanilla forward, and less herbal and not really earthy or vegetal.
As a result of the lower ABV (most likely), the flavors are delicate and generally understated, but still interesting and with little heat to battle my senses.
After "chewing", Van Winkle Family Reserve Rye has a similar honey, licorice, orange juice, canned mandarin orange, peach, honeydew, oak, clove, and cinnamon flavors. It's become more citrusy and expands as I continue to "chew" through it, like an orange drink from my childhood with a splash of honeydew. This is very fruity, but not in the tropical way with pineapple and guava. I could be mistaken into thinking that it was a high rye or just a very fruity bourbon.
Even at 13 years old, there isn't much dry, burnt, dark chocolate, or tobacco notes, so it really lets the fruitiness run free. The flavors are great as-is, but the lower ABV unfortunately takes away from what could have been exceptional.
Here's the thing, lower ABV is not always a bad thing, as the 99 proof Widow Jane 12 Year Single Barrel bourbon and Michter's 10 Year Single Barrel Rye I previously reviewed are explosively flavorful and magical. Still, Van Winkle Family Reserve Rye is a nuanced, refined, interesting, and welcoming whiskey that's very easy and enjoyable to drink.
The fruitiness immediately transitions into a mix of honey, honeydew, oak tannins, licorice, and vanilla. The 13 years of oak aging show up a little more in the finish, fading into a long lasting mint, honeydew, and just a small chunk of the inner rind that makes it a tad vegetal.
Van Winkle Family Reserve Rye Rating

Van Winkle Family Reserve Rye is undoubtedly a mature, complex, and captivating rye that sometimes doesn't really smell or taste like a rye whiskey. It's so uniquely citrus and honeydew forward, and always so warmly welcoming, the opposite of the sledgehammer that is
EH Taylor Barrel Proof Bourbon
.
 It's also nothing like MGP, Jim Beam, Heaven Hill, Old Forester, or really any other rye, so it introduces a unique experience I haven't had before. At 13 years old, it's also not that oaky, although there's still plenty of darkness from the honey, licorice, and fruit – it's just great. I could drink this all day.
Not everything is perfect though. I'm going to sound like a broken record, but the low proof is a real killer here. This has all the underpinnings of an exceptional whiskey, already incredibly layered and nuanced as-is, but so much possibility was washed away with the water (or at least I think the water and not blending / something else is the culprit).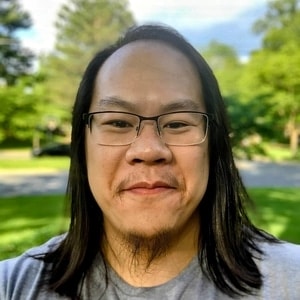 I have far too much fun writing about whiskey and singlehandedly running The Whiskey Shelf to bring you independent, honest, and useful reviews, comparisons, and more. I'm proudly Asian American and can speak Cantonese, Mandarin, and some Japanese.
There are no sponsors, no media companies, and no nonsense. Support The Whiskey Shelf by 
Buying Me A Shot
.