Kentucky Prince 101 Bourbon Review [In Depth]
Kentucky Prince 101 Bourbon
Kentucky Prince 101 Bourbon Details
Kentucky Prince 101 Bourbon overview
If you're reading this and have no idea what Kentucky Prince 101 Bourbon is, then welcome to the club because there's not much information out there about it. I do know for a fact that I've never seen this bottle before until found it for $200 in Japan. I then gambled on it, because why not.
I'm not 100% sure about this, but Kentucky Prince 101 may have been a Japan-only release in the early 90s. From what I can see, specifically from the number embossed on the bottom of the bottle, this particular bottle was released around 1990. This also has a twist top, which might indicate that this was not a particularly premium bourbon when it was released back in the day. Even with a twist top and not much of anything else securing it in place, luckily it survived the plane ride from Japan to the US.
I can't find much of anything else about this bottle, although based on a few sources such as
Whiskey In My Wedding Ring
, it may be old Willett (known as Kentucky Bourbon Distillers decades ago).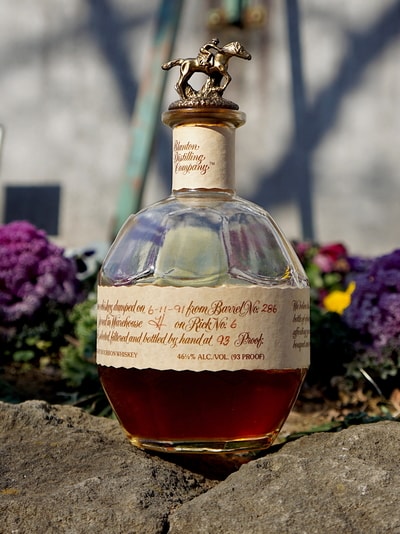 Shoot, I can't even find anything about it on any whiskey auction sites, and they often have great tid-bits of information about old bottles. The bottle shape also looks like nothing else, so it could have been a one-off release of surplus bourbon and bottles…who knows.
Let's uncover a little more about this mysterious bourbon in this Kentucky Prince 101 bourbon review.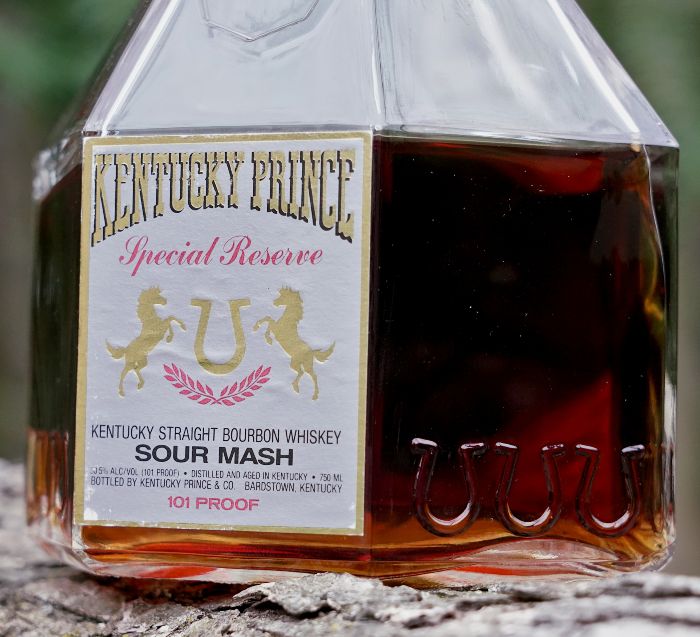 Kentucky Prince 101 Bourbon smell
The scents are flat out mesmerizing – dark caramel, dried cherry and apricot, old oak and dried tobacco, vanilla frosting, cinnamon, orange peel, cherry cola, mocha, and some fennel. Kentucky Price is a dark and fruity bourbon with wonderful layers of old oak, but it's not as heavily oaky as today's 12-15 year old bourbons.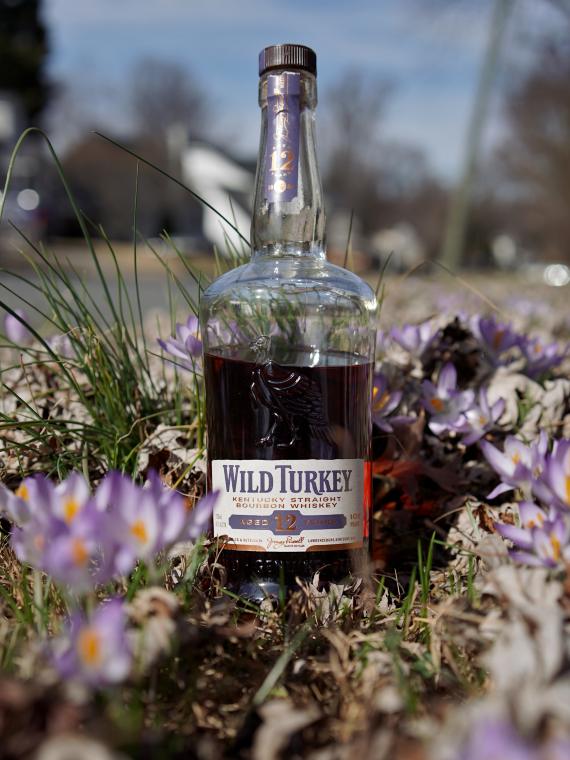 Instead, it's multiples more fruity and creamy, less spicy, so it makes me think that the bourbon wasn't aged for more than 8-10 years, although likely aged in super tight-grain barrels from old oak that are impossible to get today.
If I had to summarize it with one short phrase – dense craft cola with all the extra spices. It's so round, rich, and complex, yet approachable at the same time.
After swirling, I smell dense caramel and butterscotch first, then dense dried cherry and apricot, vanilla, roasted oak, tobacco, cinnamon, licorice, candied pecans, and then more old oak / old oak chest / wardrobe in the back. The scents are drenched in caramel and butterscotch, followed by a lot of dark and dried fruit.
The more I smell it, the more it smells like dessert and I could smell this all day. Kentucky Prince smells incredible and I want more.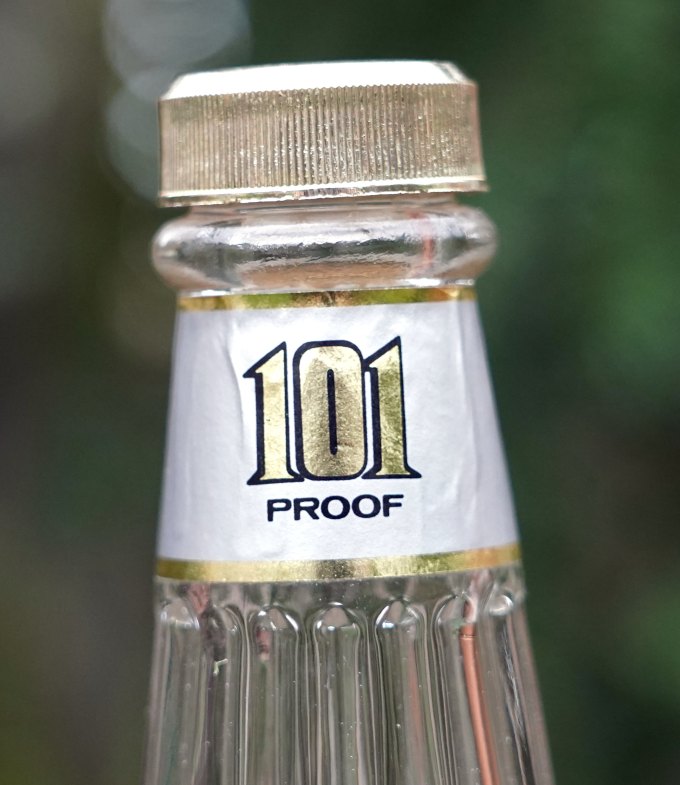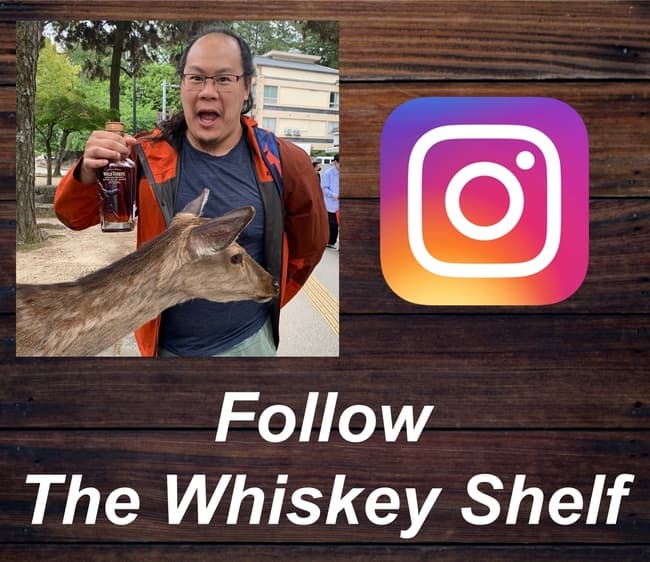 Kentucky Prince 101 Bourbon taste and aftertaste
Kentucky Prince starts off with caramel, dried cherry, a lot more old oak and cinnamon, tobacco, dried date, vanilla, licorice, hint of coffee, and that slightly dusty "funk" that I get with a lot of other old bourbons. It's kind of difficult to explain. The flavors pack dense, dark, and bright fruit, some dark oak that's not burnt, and a brighter herbalness in the back with just a little kick.
This is flat out delicious bourbon, although it's not necessarily overly varied and viscous. I always over-index on dense fruitiness and refined oak, and Kentucky Prince has both of those things. Bourbons these days tend to be overly oaky, spicy, burnt, and grainy with underdeveloped fruitiness.
After "chewing" I get dense and round caramel and dried apricot, old oak, cinnamon, butterscotch, dried cherry, tobacco, vanilla buttercream, red grape, and this vibrant fruitiness and mint that I can't quite describe. What I do know is that I'm completely wowed by this refined and complex bourbon lather from top to bottom in fruit.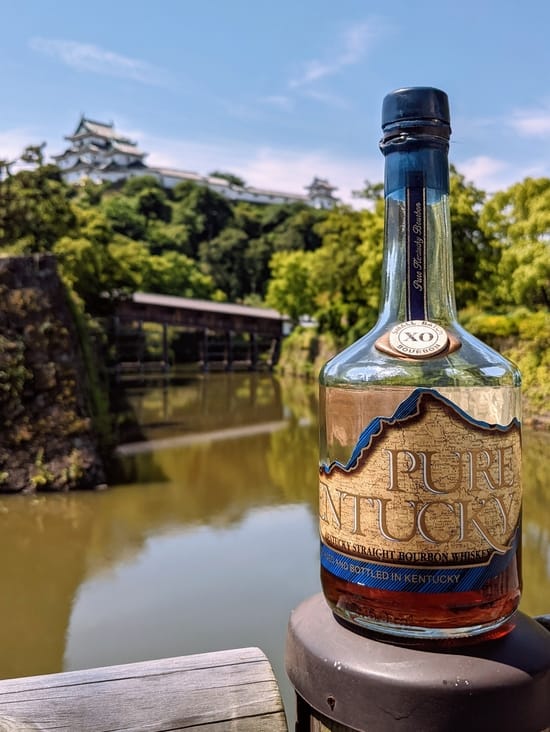 Kentucky Prince has amazing density, depth, and pop that has latched onto my attention and won't let go. It's dark and dense, but still has a shimmering brightness that's amazing, and I especially dig the denser fruitiness. There's none of the burnt, astringent, and grainy notes that many of today's bourbons have.
On the finish there's caramel, cola, vanilla, old oak, cinnamon, and a faint nuttiness. While it's dark, Kentucky Prince still has a refreshing fruity and minty quality. After "chewing" it leaves caramel, butterscotch, old oak, cinnamon, dried apricot, red grape, and licorice with a pleasant lingering oakiness and dried fruit.
On a tangent, this is not as date and prune forward as
1995 Wild Turkey 8 Year
or even
2006 Pure Kentucky (also from Willett)
, instead more caramel, butterscotch, and apricot-forward. It's just another variation on a wonderfully crafted bourbon from a bygone age where there was amazing bourbon everywhere and not that many people cared.
If you're shopping on Amazon, support The Whiskey Shelf by shopping through my affiliate link – Shop Amazon. I may earn a commission from your Amazon purchases.
Kentucky Prince 101 Bourbon Rating

Kentucky Prince is a classic dusty bourbon and it's utterly stunning. Like other old bourbons I've reviewed before, it's dense fruity wrapped in old oak and tobacco with no graininess, overly burnt oak, and overdone spice. By today's standards, this drinks like a $400 super luxury bottle, but was probably nothing remarkable in the 90s.
If I had any critique, I would like a little more density and heft, although some of that probably comes with the ABV. 50.5% ABV is no joke, but 55% might have been the even sweeter spot for an already "Top Shelf+" bourbon.
It's another reminder, based on my theory at least, that oak barrels 40+ years ago were on a completely different level. Oak barrels used today are so aggressive, quickly infusing so much oak, spice, and earthiness, while everything else often lags behind. Oak of old, I hypothesize with tighter grain because the trees were older, was more balanced, infusing more fruit and sweetness while providing a mellower and refined oakiness.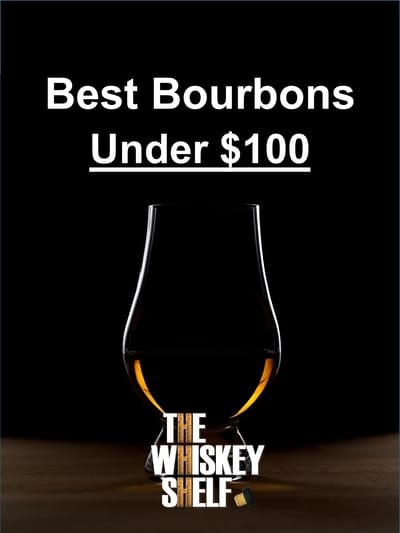 I'm pretty much saying that the oak trees harvested decades ago were much older than the oak trees harvested in the past 10-15 years (harvest it as fast as possible), resulting in more mature bourbon, even when aged the same amount of time. Older trees = better barrels = more mature and refined bourbon.
After drinking it, it's still hard to say where it might have been distilled. I'm not nearly knowledgeable enough to pinpoint that for old bourbon. I just know that it's amazing and I want more of it. I also know for a fact that I likely won't be able to get another bottle, but it is what it is. I'll enjoy it while I have it and this review will be its lasting legacy for posterity's sake.
The underlying source is a mystery, but it's not a mystery that this is superb bourbon. The only point of this review is to enjoy virtually unobtainable bourbons for my own learning and enjoyment, and then leave a written record for the future.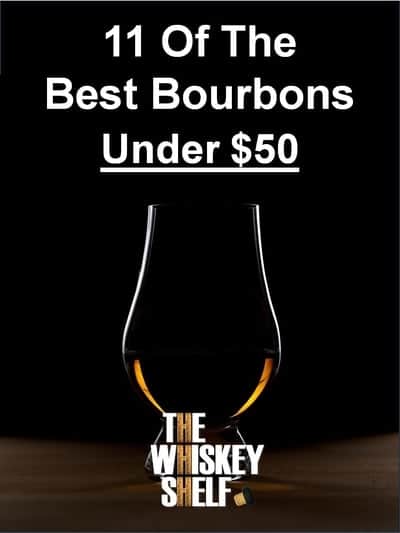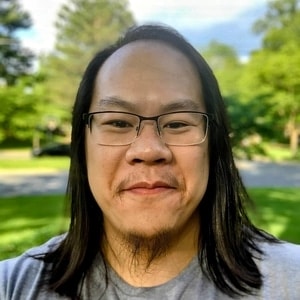 I have far too much fun writing about whiskey and singlehandedly running The Whiskey Shelf to bring you independent, honest, and useful reviews, comparisons, and more. I'm proudly Asian American and can speak Cantonese, Mandarin, and some Japanese.
There are no sponsors, no media companies, and no nonsense. Support The Whiskey Shelf by 
Buying Me A Shot
.