Bluebird Barrel Proof Wheat Whiskey​ Review [In Depth]
Bluebird Barrel Proof Wheat Whiskey
Bluebird Barrel Proof Wheat Whiskey​ Details
From the company website:
Our Distillers favorite pick to drink at the moment. Hand Selection 5-year-old barrels of our American Wheat Whiskey. Uncut, right from the barrel, the way whiskey is supposed to be.
Bluebird Barrel Proof Wheat Whiskey​ overview
Have you ever heard of Bluebird Distilling, the craft distillery based in Phoenixville, Pennsylvania? I hadn't until I was given the opportunity to pick one of their whiskeys to review, and I decided to go for it in the spirit of exploring something new and unfamiliar. And even better, they distill and age their own whiskey, which is time consuming and not that easy to do.
The short version of Bluebird's story is of a man, Jared Adkins, deciding to ditch the confines of the corporate world to chase a passion and dream. I get it, this blog is me chasing a passion, although I didn't quite go to the level of quitting a corporate job and making it myself (I still have a full time job). If you do want to learn more about the distillery,
you can read more about their story here.
When I was given the option to pretty much pick whatever I wanted to try from Bluebird, I lasered-in on this Bluebird Cask Strength Wheat Whiskey, a 5 year old and 115 proof wheat beast because I wanted something cask strength and unique. Sure I could have gotten their bourbon, double oak bourbon, or something else because there are a surprising number of options, but I find wheat whiskey to be especially interesting because I've had so little of it. Plus, 5 years old isn't that young, so I was curious what a mature-ish craft wheat whiskey was like.
And FYI, wheat whiskey follows all the same rules as bourbon, with the exception that the mashbill must have at least 51% wheat in the mashbill.
Let's find out what's going on with this Bluebird Cask Strength Wheat Whiskey review.
Thank you to Bluebird for providing this bottle at no cost to me. All opinion, good / bad / amazing / terrible are still my own.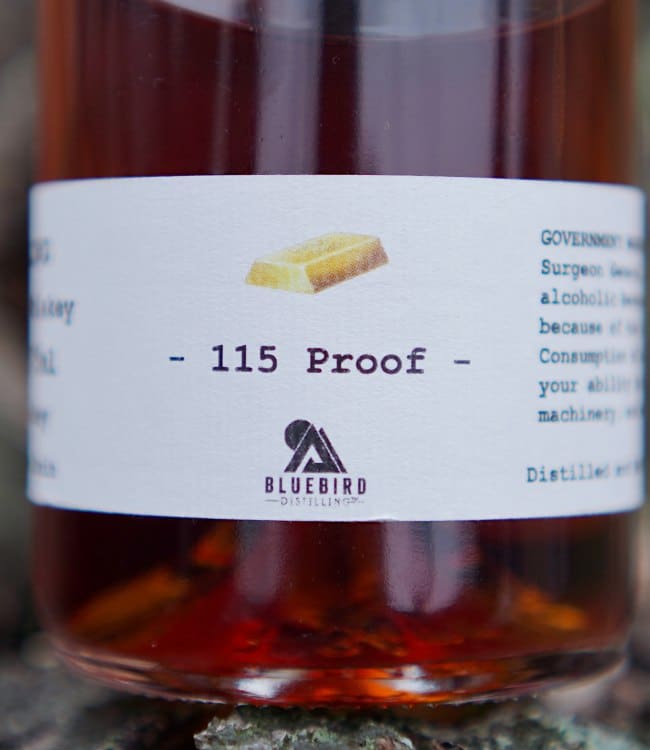 I'm sure there's a lot to enjoy, but Bluebird Barrel Proof Wheat Whiskey has so much grain, baked bread, and cracker that I find it tough to get a grip on what it is. For a lack of a better description, I think I'm smelling a loaf of freshly baked and partially burnt sweet bread. It's not overpowering or unpleasant – unbalanced is the right word, even unfamiliar. The good thing is that it's not an unpleasant and funky grain, so I think a lot of it has to do with my complete unfamiliarity with something like this.
After swirling I get a ton of cinnamon and dark caramel up front, followed by dried cherry, gummy wheatiness, dried orange, slightly burnt bread crust and dough, ginger, dried red apple, vanilla, and red chili flakes. This is grain and spice forward, but not in a bad way as other grain-forward whiskeys can be. It's confusing for sure, but I don't dislike it.
The more I smell it the more I start to sort of understand the bready and spicy scents. And as I adjust, I realize that Bluebird Barrel Proof Wheat whiskey smells pretty good now that I've gotten used to it. The distinctive scents are both a blessing and a curse – an interesting yet strange mystery that will surprise a lot of people.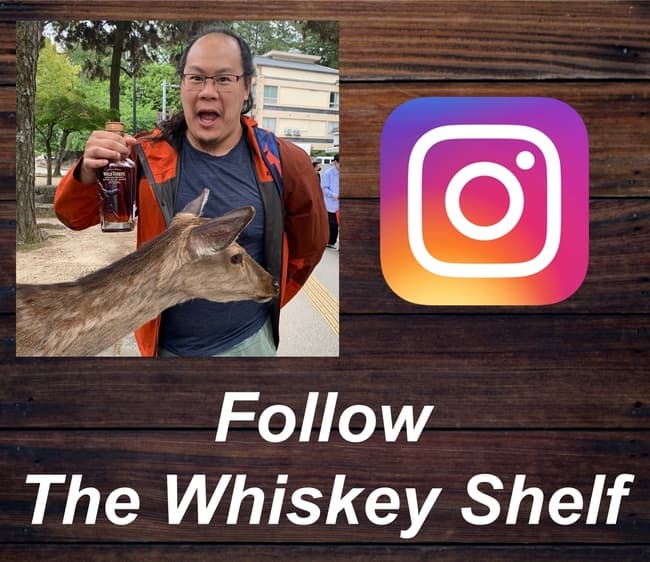 Bluebird Barrel Proof Wheat Whiskey​ taste and aftertaste
At first I get dark and gummy caramel, dried apple, baked bread, roasted oak, more wheat-y gumminess, cinnamon, clove, and dried cherry towards the back. Bluebird Cask Strength Wheat Whiskey is very dark, bready, and gummy…and I'm not entirely sure what to make of it. The breadiness is like eating the outside crust of a loaf of bread. The gumminess is hard to explain, but you've probably experienced it if you've ever had Maker's Mark or
Maker's Mark Cask Strength
. It could be a doughy sensation, but I can't even describe it that well.
The thing is, this doesn't feel immature. Young whiskey can have strange vanilla funk and bitter grain that often makes it less enjoyable to drink than the new make itself, but Bluebird Barrel Proof Wheat Whiskey avoids that unpleasantness. Instead, my brain goes, "huh what the heck is this?". On top of that, there's a lot of oaky spice, especially cinnamon and even chili flakes. This is new territory for me in flavor town, and I'm partially confused as hell and mostly enjoying it.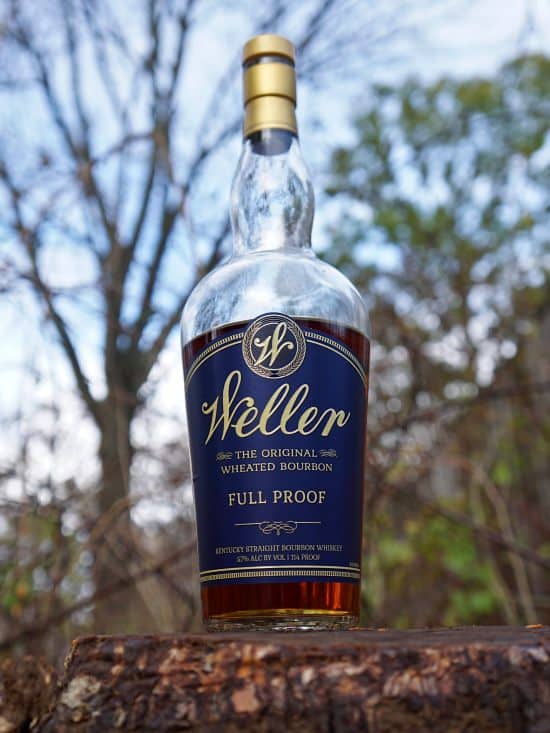 With "chewing" I taste dark and gummy caramel, more gummy wheatiness (similar to Maker's Mark), toasted grain, cinnamon, red chili flakes, ginger, lightly burnt bread crust, dried cherry, and vanilla. It actually feels spicy. I'm not talking about oak spice, I'm talking about the light bite and zing from spicy food. There's some alcohol kick too, which is to be expected.
On the finish, I first get caramel, roasted oak, dark chocolate, wheat-y gumminess, and chili flakes. More caramel and dark chocolate finally come out. After "chewing", there's an overarching dry caramel, dried oak, lighly burnt bread, cinnamon, and wheat-y gumminess.
It's dark, sweet, bready, grainy, spicy, and more. What the heck…my brain is not computing the flavors. I have never had anything like Bluebird Barrel Proof Wheat Whiskey before.
If you're shopping on Amazon, support The Whiskey Shelf by shopping through my affiliate link – Shop Amazon. I may earn a commission from your Amazon purchases.
Bluebird Barrel Proof Wheat Whiskey​ Rating

My rating can't adequately capture how Bluebird Barrel Proof Wheat Whiskey drinks. It is so unique and out there that I have a hard time comprehending what this is. In my mind, I know it's good and interesting enough to be more than "Mid Shelf" yet doesn't compel me to go to "Top Shelf".
While I have solid experience with wheated bourbon and
Heaven Hill's Bernheim Wheat whiskey
, this is new ground for me…a new and less-explored direction of whiskey that even few Kentucky distilleries pursue. I personally was drawn to this bottle because of wheat whiskey's novelty and wanting to learn more about it, which I did.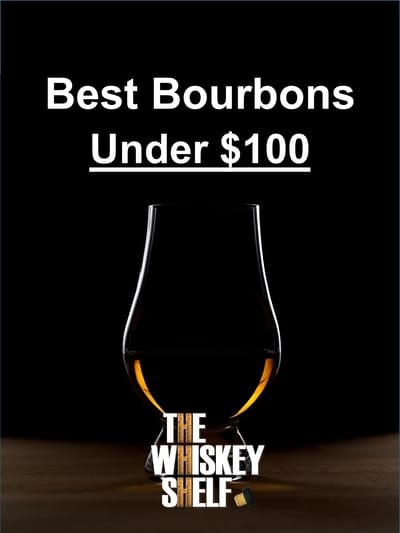 This is going to sound obvious, but Bluebird Barrel Proof Wheat Whisky is so wheat-forward (not knowing the percentage of wheat in the mashbill) with that unique wheat-y gumminess, baked bread, and dough. I enjoy what Bluebird's take on it has to offer.
And just like wheated bourbon, there's a ton of oaky spice, especially cinnamon. That spice even transforms into red chili flakes, which shocked me. But, it could be very spicy cinnamon with some kick plus alcohol bringing a little burn. Regardless, you definitely won't mistake this for a rye'd bourbon.
As strange and intense as the experience is, very bready, toasty, and spicy, and somewhat fruity, I still like it. It's not the type of effortless or easy "like" that I might get from certain "Top Shelf" or "Top Shelf+" whiskeys, but it provides a certain interesting and unique challenge that pushes me to keep figuring out what the heck is going on in the glass. I like a new experience and challenge that comes with it. At the same time, I probably won't drink this that often.
If you're willing to try something different (because it's absolutely not for everyone), I actually think that you should consider this. At $35 for a 375ml, it isn't a prohibitively expensive experiment. Getting a bottle just may be the tricky part. They sell from their website (or at least it was when I reviewed this), but I have no idea where they ship. You can drop by the next time you're in their neighborhood, and I bet you'll have one heck of a time smelling and drinking this.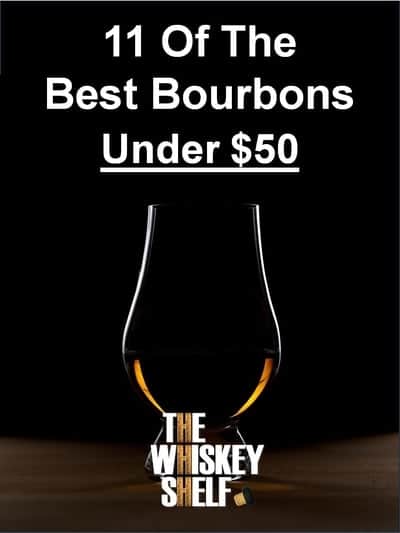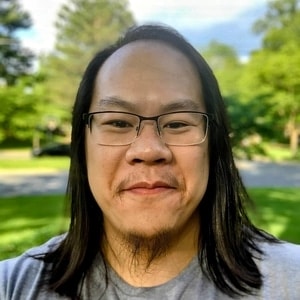 I have far too much fun writing about whiskey and singlehandedly running The Whiskey Shelf to bring you independent, honest, and useful reviews, comparisons, and more. I'm proudly Asian American and can speak Cantonese, Mandarin, and some Japanese.
There are no sponsors, no media companies, and no nonsense. Support The Whiskey Shelf by 
Buying Me A Shot
.