Rock Hill Farms Bourbon Review [In Depth]
Rock Hill Farms Bourbon Details
Distillery: Buffalo Trace
Type & Region: Bourbon, Kentucky, USA
Alcohol: 50%
Composition: Mash #2 (higher rye mashbill rumored to be 12-15% rye)
Aged: NAS in virgin American white oak
Color: 1.2/2.0 on the color scale (chestnut, oloroso sherry)
Price: $50 MSRP, multiples higher on secondary
From the Buffalo Trace website:
Strangely, there's no mention of Rock Hill Farms on the Buffalo Trace or Sazerac websites. Clearly they still make it, but there's no official web presence.
Rock Hill Farms Bourbon overview
Rock Hill Farms Bourbon is another Sazerac / Buffalo Trace-made bourbon using the higher rye mash #2, also used for Blanton's, Elmer T Lee, Hancock's Reserve, and
Ancient Age.
 Because it's shrouded in so much mystery, like Hancock's Reserve, the only real difference I know of between the three single barrel mash #2 bourbons (Rock Hill Farms,
Blanton's
, and Hancock's Reserve) is the proof.
I wouldn't be that surprised if there are differences in age and barrel selection, but at this point I'm guessing very few people know that answer, and they'll never tell you. What I can tell you (and you may likely already know this) is that Rock Hill Farms Bourbon is highly sought-after, in the same realm as Elmer T Lee given its for better or worse very limited supply and space-high demand.
But one of the oddest things about Rock Hill Farms is that neither the Buffalo Trace nor Sazerac websites mention it. It's such an odd mystery. And putting it bluntly, the Sazerac website looks like it was made in the mid 2000's and hasn't been updated since, and Buffalo Trace isn't far behind. Let's find out if they've neglected the bourbon inside the bottle in this Rock Hill Farms Bourbon review.
rock hill farms bourbon smell
Rock Hill Farms hits me initially with a combination of caramel, candied orange, cherry, and mint, followed by ripe peaches, apples, and oak. Hints of anise poke through as well, courtesy of the rye, but it's far from smelling like a high-rye bourbon.
Rock Hill Farms leaves such a strong first impression. The oak provides a slightly dark and musty foundation for the sweetness and mint with hints of cocoa, cinnamon, and cloves. The alcohol has some potency, but Rock Hill Farms overall smells very rich and nice.
Just like with Elmer T Lee, swirling makes Rock Hill Farms Bourbon a whole lot darker and richer. Brown sugar and vanilla float to the top with dried oranges, cinnamon, nutmeg, cloves, and pepper mixed-in. The rye component is still quite faint.
rock hill farms bourbon taste and aftertaste
Caramel and honey come forward first but are immediately followed by a moderate but noticeable charred oak darkness and bitterness, then mint, corn mash, oranges, and apples. The 50% alcohol kicks less than expected, giving me time to search for more flavors and appreciate what I find.
Just like Elmer T Lee, Rock Hill Farms is best described as an Old Fashioned Cocktail because of the slightly bitter sweetness, honey, and licorice. I bet that Rock Hill Farms would be amazing in a cocktail, although I'm sure many would consider that sacrilege. But you know, if you have a bottle, do whatever you want.
"Chewing" provides more of the same caramel and vanilla followed by roasted oak and spiced peaches and oranges. The fruity notes especially add some extra character. A little more chewing reveals some of the roasted corn, malt, and mint hiding underneath that's tougher to find than expected.
Oak and mint bloom as I swallow and carry over into the very long finish as the alcohol and sweetness begin to dissipate. Peach and honey ebb and flow to balance out the bitterness. Rock Hill Farms overall is quite sweet, but not overpoweringly so because of the added wood and spice, making it taste quite good.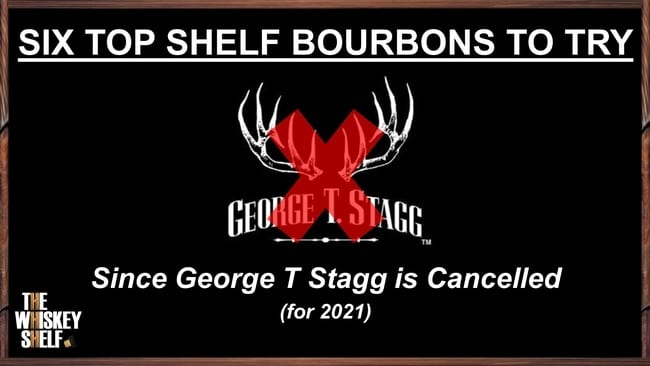 My only complaint is that the flavors don't really blow me away with extra richness, uniqueness, or depth. It's very good and something I'd happily drink if I could, but it just doesn't have anything to make it truly excellent, special, and noteworthy.
Rock Hill Farms Bourbon Rating

Rock Hill Farms Bourbon is a lot like Elmer T Lee, so for better or worse, nothing about Rock Hill Farms really stands to me as better or different. As a result, I also have to give Rock Hill Farms a "Mid Shelf+" rating. While you may not agree with me, I did do a side by side of the two before finalizing this rating to be sure.
Rock Hill Farms is not the most complex or unique, but it's still a very enjoyable bourbon that does a lot of things very well
. I especially like the caramel and orange-forward traits, as if it were briefly finished in orange curacao or angostura bitters barrels, as well as how the alcohol plays nice with everything else. There's just no "wow" factor for me to give it a "Top Shelf" rating.
I frequently write this about the harder to find Buffalo Trace whiskeys, but Rock Hill Farms (and Elmer T Lee) doesn't come close to meeting the hype around it. It's a good $50 bourbon, but freakishly overpriced at whatever astronomical price it is on secondary.
For $50, or really $50-100, I have a laundry list of some of the
best bourbons under $100 that I'd rather have
.  Although I do admit that if I found one at a good price, maybe under $100 (good luck to that), I still might get one to try again. Other than that, a Four Roses OESK (high rye mash and spicy / floral yeast) single barrel might also do the trick.
Ultimately, pay what you're comfortable paying and just enjoy it because I think you will, just don't get your hopes up too high because it's not going to blow you away.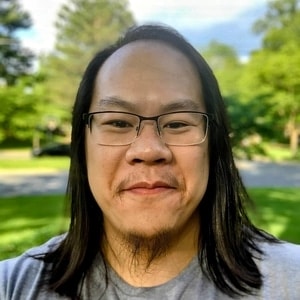 I have far too much fun writing about whiskey and singlehandedly running The Whiskey Shelf to bring you independent, honest, and useful reviews, comparisons, and more. I'm proudly Asian American and can speak Cantonese, Mandarin, and some Japanese.
There are no sponsors, no media companies, and no nonsense. Support The Whiskey Shelf by 
Buying Me A Shot
.