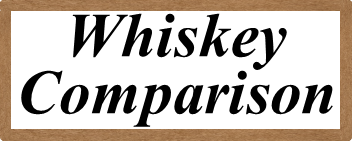 Eagle Rare vs Elmer T Lee Buffalo Trace Mash Comparison
I've done a number of Buffalo Trace comparisons, including exploring the differences between Buffalo Trace and Eagle Rare, and how Mash #1 transforms from unaged white spirit to the powerhouse Stagg Jr. This time, I'm comparing Eagle Rare (this one a Potomac Wine and Spirits single barrel) and Elmer T Lee to find out how different two single barrel bourbons made from slightly different mashes might vary.
I hypothesize that mash #1 and #2 aren't as different as we think. At their core, both mashes only differ by a few points in rye and corn, so can two well-known single barrel bourbons with the same proof but different mash be that different? Admittedly Buffalo Trace and Eagle Rare, both using mash #1, had some noticeable differences, but let's find out how a mash #1 and mash #2 bourbon compare in this Eagle Rare vs Elmer T Lee comparison.
The below table outlines key facts and figures for each Buffalo Trace bourbon.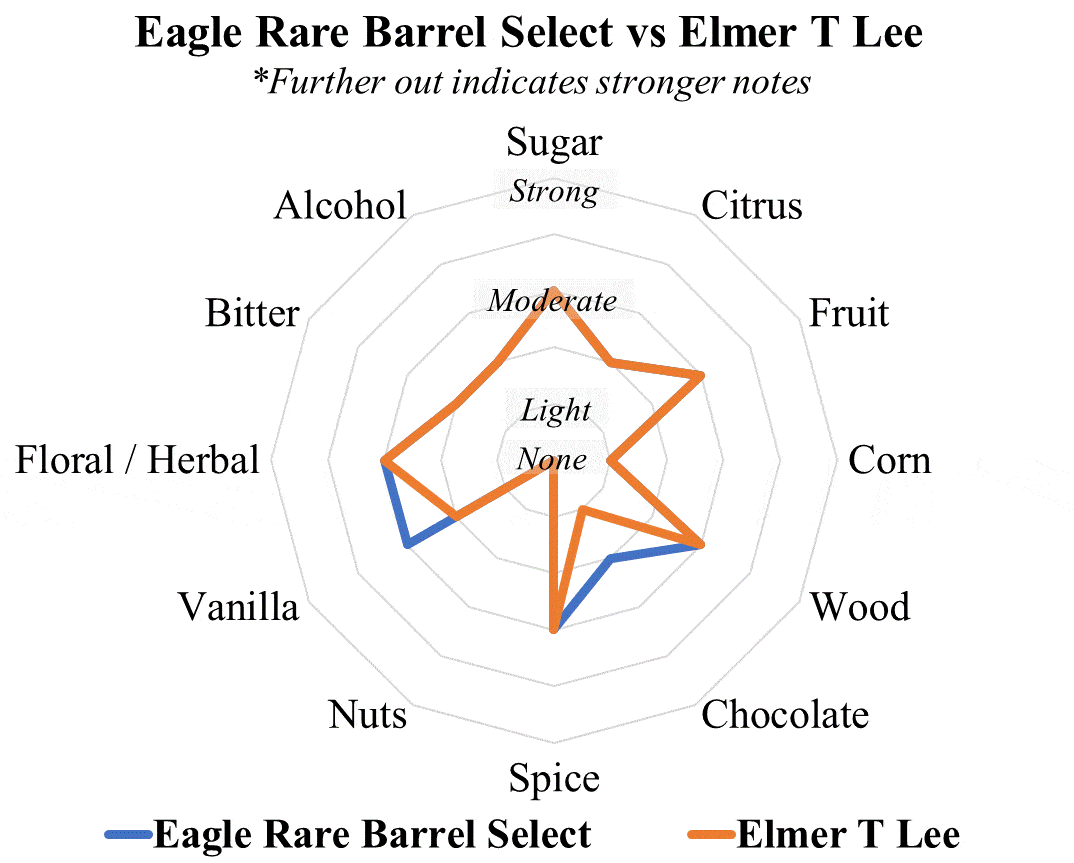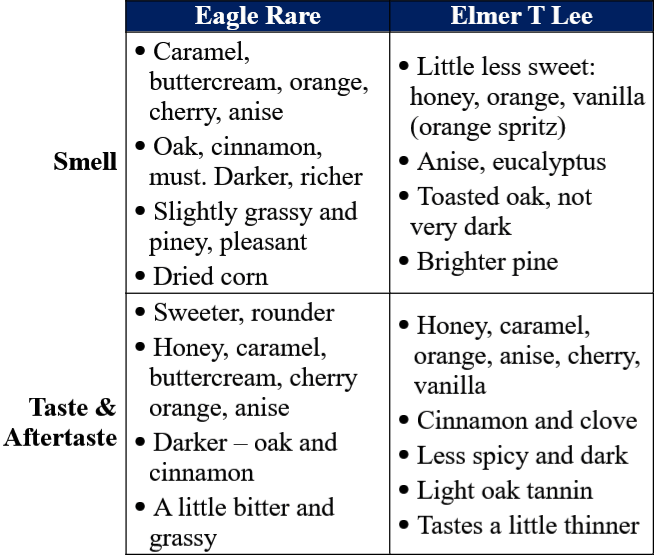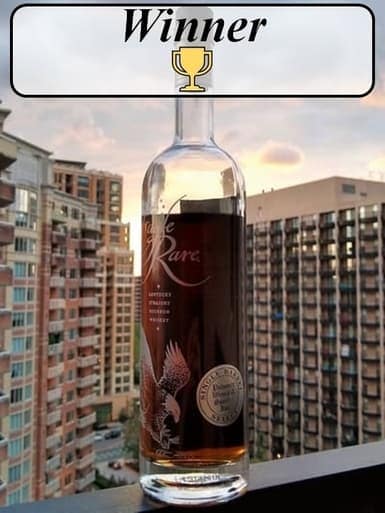 Potomac Wine and Spirits' Eagle Rare Barrel Select beats Elmer T Lee in this Buffalo trace single barrel mash comparison. Not to say that this Elmer T Lee is bad, but this particular Eagle Rare Single Barrel happens to be rounder, richer, and sweeter. A number of small things add up to an overall noticeable difference. If the radar chart were more granular, you would see that more of Eagle Rare's traits lean towards moderate-strong while Elmer T Lee's are closer to moderate or light-moderate.
While both have similar foundations, Eagle Rare has more honey, caramel, buttercream, and cherry, but a little less orange and anise than ETL, making it sweeter. Eagle Rare also has a little more oak and cinnamon, making it a little spicier and oakier than the Elmer T Lee, although the heat is comparable. The sweetness in Elmer T Lee is slightly toned down, so it comes off a tad sharper on the nose and thinner when tasting, making it a little less interesting.  Even though Elmer T Lee has slightly higher rye content, with a little more anise and eucalyptus on the nose and 
finish, the differences to Eagle Rare are subtle.
There are a few interesting takeaways from this comparison: 1) Mash #1 and #2 aren't as different as you may think, and 2) Eagle Rare store picks sometimes are comparable, if not better, cheaper, and easier to find, than Elmer T Lee. Elmer T Lee has the benefit (or misfortune) of rarity and hype, but this Potomac Wine and Spirits Eagle Rare Barrel Pick is the better bourbon.
Maker's Mark Cask Strength Comparison