Johnnie Walker Red vs Black Comparison
Johnnie Walker Red Label vs Black Label
A faceoff of two of the best selling Scotches on the planet
Johnnie Walker Red Label
and
Johnnie Walker Black Label
are two of the best selling Scotch Whiskys in the world. The relatively affordable price, not to mention decades of expert marketing and distribution, are major reasons why they're so widely consumed.
Because you're reading this, you're likely wondering just how different they are and why you might pick one over the other. Now that I've reviewed both, I'll compare them to get to the bottom of those questions and hopefully give you a better idea around what to expect and which is is better for you.
First off, a few things are already known just by looking at the labels.
Red Label is a Blended Scotch Whiskey without an age statement. All Scotch, single malt / blended malt / blended whisky, is required to be at least 3 years old, so we know Red Label's minimum age. We just don't know how old the other parts of the blend are because there's no required upper limit.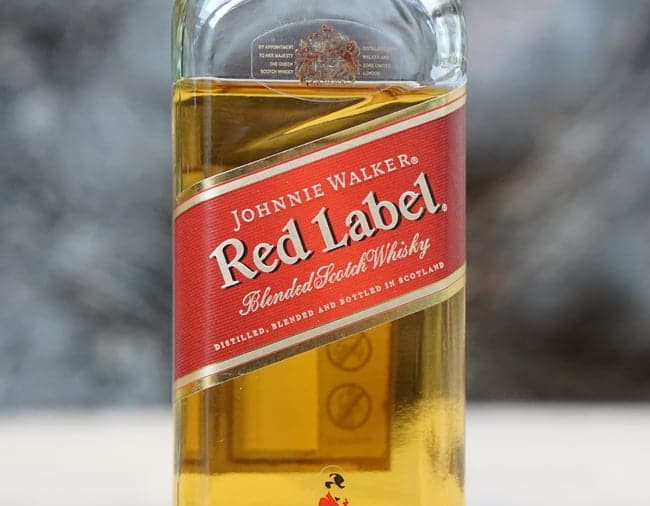 Johnnie Walker Black Label on the other hand has a 12 year statement, so it's clear that it's at least 12 years old. It's entirely possible that even older whiskey is in the blend, but again any additional detail to that is a secret.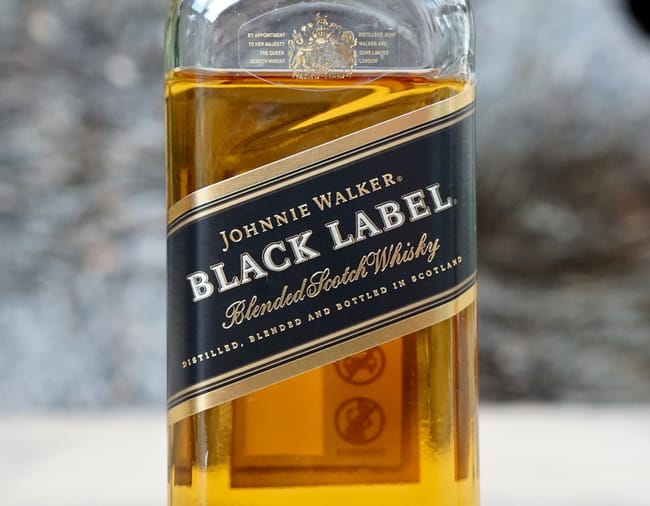 On the marketing side, Diageo seems to push Red Label as something to be mixed, while Black Label is mentioned as great with ice, neat, or in a highball. That difference in promoted usage is already quite revealing, and also likely heavily vetted by a well-paid marketing team.
As an FYI, I bought and use these Glencairn glasses for my reviews and comparisons (because they're the best): 
Glencairn Crystal Whiskey Glass, Set of 6, Clear, 6 Pack.
Full transparency, this is an affiliate link, so I may earn a commission if you buy this or something else from Amazon.
Red Label vs Black Label: How Do They Compare
If you're shopping on Amazon, support The Whiskey Shelf by shopping through my affiliate link – Shop Amazon. I may earn a commission from your Amazon purchases.
Johnnie Walker Red vs Black certainly led to some interesting results. I actually expected Red to hold up fairly well in this comparison, but turns out that Black completely steamrolls it into near nothingness.
Johnnie Walker Red
and
Black
at their core actually aren't all that different. They both are bourbon cask-aged-forward Scotches with creamy honey and vanilla, pear, starfruit, apricot, a little strawberry (from the sherry-matured part of the blend), toasted grains, and oak.
Black Label has more smoke and earthy vegetalness all over, as well as less pronounced bitter flavors. I'm still not sure what causes that bitterness, but Black Label has more going on to cover up most of it while Red Label doesn't. It's not an awful flaw, but still enough to hurt my experience with Red Label.
The greatest difference is that Black Label has so much more viscosity and richness. It has noticeably more fruitiness and lower-end sweetness, while Red Label comes off as brighter and younger (yes I know it's obvious).
After coming from Black Label, Red smells more or less like straight alcohol in comparison, as my nose adjusts to the richer Black. It's a striking sign that Red Label is far thinner.
The contrast isn't quite as drastic in the flavors as I can still taste most of what Red Label has to offer, but Black Label clearly has more body, flavor, and darkness across the board. The 12 year age statement provides a major leap in quality, with richer sweetness and fruitiness, although I still don't find Black Label to be all that compelling.
So purely based on how they drink neat, which you may or may not do (Johnnie Walker doesn't seem to promote it for Red Label), I'd recommend Johnnie Walker Black Label as the better developed and enjoyable Scotch. Red Label is better off used as a mixer, where you can hide those underlying flaws. And as obvious as that answer might seem, someone has to do the dirty work.
So while I answered Black Label to the Red Label vs Black Label question, I think it's worth asking you another one – why not get something else entirely?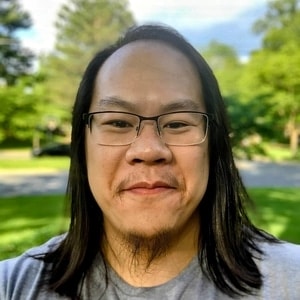 I have far too much fun writing about whiskey and singlehandedly running The Whiskey Shelf to bring you independent, honest, and useful reviews, comparisons, and more. I'm proudly Asian American and can speak Cantonese, Mandarin, and some Japanese.
There are no sponsors, no media companies, and no nonsense. Support The Whiskey Shelf by 
Buying Me A Shot
.
Maker's Mark Cask Strength Comparison