A. Smith Bowman Cask Strength Bourbon Batch 2 Review [In Depth]
A. Smith Bowman Cask Strength Bourbon Batch 2
A. Smith Bowman Cask Strength Bourbon Batch 2 Details
From the company website:
Our Limited Edition Cask Strength Virginia Straight Bourbon Whiskey is 144.5 proof and was aged for 10. The nose is strong of cherry and toast with a slight hint of leather and caramel. Taste the flavors of apple and cherry first followed by vanilla and roasted nuts, which strike a great balance between the soft, sweet floral notes and strong wood char flavors. This bourbon is bottled uncut and non-chill-filtered, with a slick, peppery, and crisp aftertaste that leaves the tongue feeling like it's bouncing in delight from the intensity of the experience.
A. Smith Bowman Cask Strength Bourbon Batch 2 overview
Let me get this out of the way first, this release is long gone. In fact, unless you won the literal bourbon lottery and picked it up from the distillery in Fredericksburg, VA (or someone won it and gave it to you), you'll be hard pressed to get a bottle…for the $100 MSRP at least. This review covers batch 2, and I'm currently 0/2 in winning a bottle. As close as I live to the distillery (within 90 minutes), obtaining a bottle is still so far away.
But if you're reading this, you either have a bottle, are thinking about getting one from secondary, or want to live vicariously through this review. Or, I guess it's time to enter the lottery for batch 3+ and you're curious what it's all about. I can't help you get a bottle, but I can help you learn about it.
To start, this is a 10 year old bourbon that's 72.25% ABV. No I didn't fat finger anything, this is a hazmat (70%+ ABV) bourbon you can't even legally bring onto a plane because it's considered too combustible. And given how limited it is for now, you have to win via lottery and then pick it up from the distillery.
If you didn't know already, A Smith Bowman is owned by Sazerac, the same company that owns Buffalo Trace and 1792 Barton. There are rumors of Bowman re-distilling Buffalo Trace distillate, but I don't know anymore details. Personality-wise, they don't feel all that different to me.
Let's find out what this well-aged beast has to offer in this A Smith Bowman Cask Strength Bourbon Batch 2 review.
Thank you to A Smith Bowman for providing a sample to review. All opinions are still my own.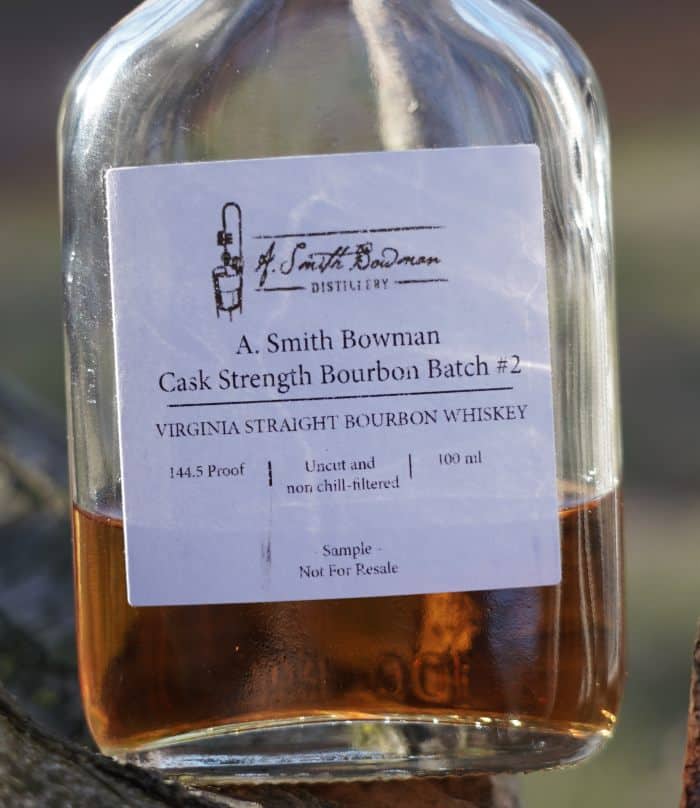 A. Smith Bowman Cask Strength Bourbon Batch 2 smell
A. Smith Bowman Cask Strength packs super dense caramel and butterscotch, orange peel, vanilla, cherry, roasted oak, cinnamon, licorice, butterscotch, and a hint of mocha, green grape, and tobacco. It's really not that oaky, and instead goes heavy on the caramel and butterscotch, then fruit.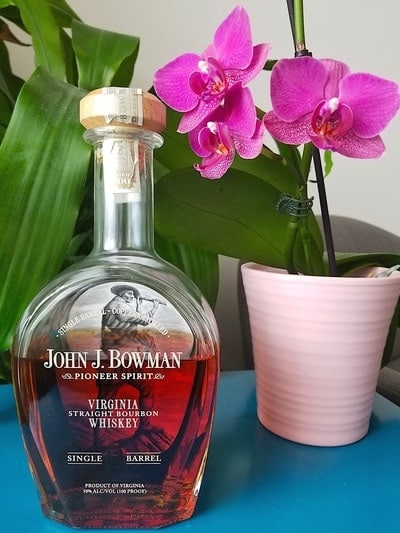 The lighter than expected oak is surprising given the ABV (I would expect it to extract more oakiness) and 10 year in oak age, but it's possible that it's so sweet that it covers up the stronger oakiness. Nonetheless, it smells incredible, just straightforward.
For 72% ABV, the alcohol is incredibly well controlled, with the heat of maybe 55% but all the density of a well-matured 72% ABV hazmat bourbon. It's a scent to behold, although they don't blow me away with complexity but the density and absolute muscle underlying it certainly do.
After swirling I get dense caramel and butterscotch, vanilla, apricot, cherry, mocha, roasted oak, cinnamon, clove, and licorice. The oak is a little stronger now, which reinforces its slightly older age. The overall personality reminds me of Russell's Reserve Single Barrel.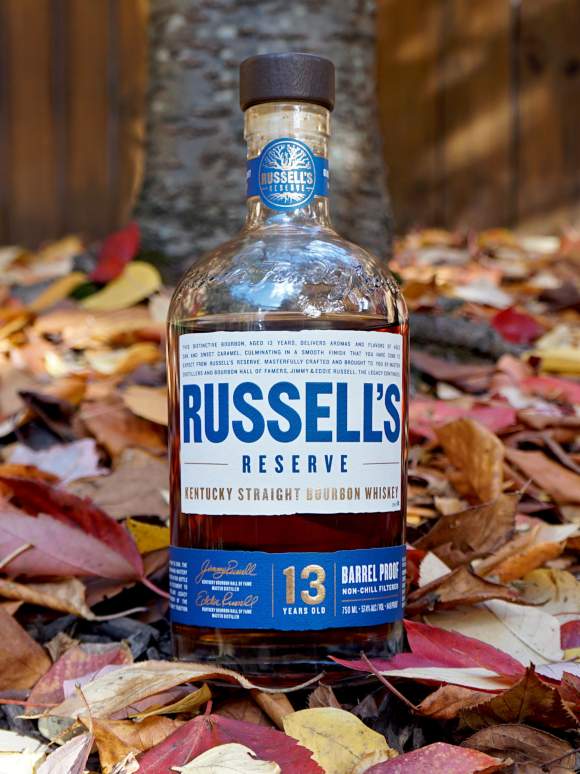 Again, the scents are ridiculously dense and the heat is supremely well controlled so it's actually pretty easy to smell through. It smells amazing, but I'm not sure if it's THAT impressive. The depth and density are impressive, but it lacks another "wow" factor.
This is a "unit" of a bourbon that's viscous, syrupy, and decadent.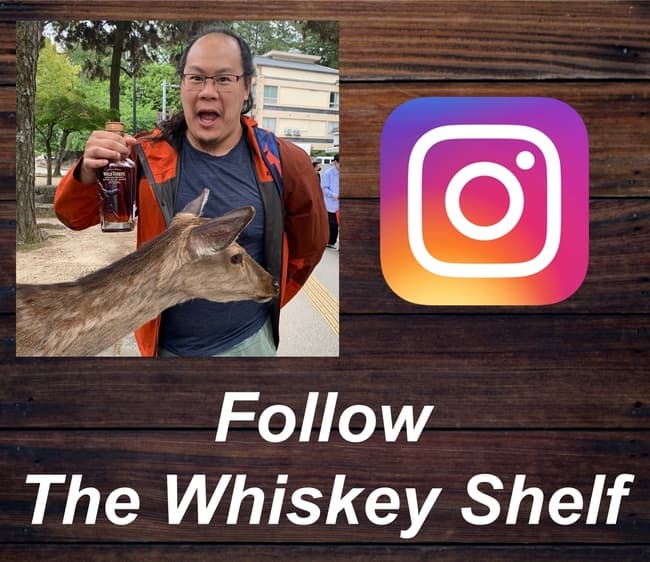 A. Smith Bowman Cask Strength Bourbon Batch 2 taste and aftertaste
My first sip has a super dense explosion of flavor: caramel, orange, cherry, vanilla, roasted oak, licorice, pineapple, clove, and cinnamon. In that big wave of dark sugar and oak, herbal and tropical fruitiness come out. The oiliness and viscosity kick in after, coating my mouth and making it feel dry.
While 72% ABV is ludicrously high for bourbon, it really isn't overwhelming. The caveat is that the bite is manageable if you're a more seasoned high-abv whiskey drinker, but I can nearly guarantee if will knock the socks off of anyone else. On that note about the ABV, Bowman Cask Strength is a big hitter but isn't really a complex and varied bourbon.
After "chewing" comes a big burst of caramel and butterscotch, apricot, orange and vanilla (like a creamsicle), roasted oak, cinnamon, clove, pineapple, licorice, and mocha. It's hugely flavorful, oily, and dense sweetness and fruitiness with the underlying oak, spice, and herbalness. The ABV cranks up the density and viscosity without the penalty of too much extra burn or astringency. Don't be mistaken though, it makes its presence known, but it pulls its punches and doesn't overpower my mouth.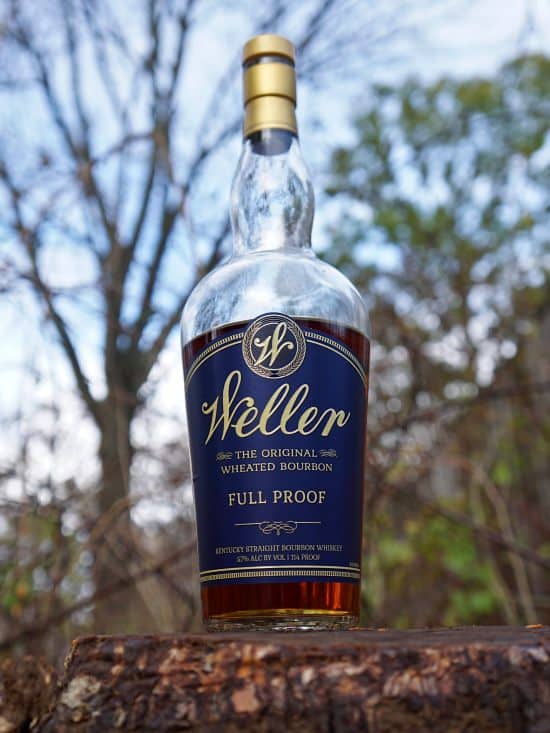 The finish starts with caramel, butterscotch, vanilla, oak, tobacco, licorice. It's nice and it lasts for a while, but I wouldn't say that it's overly impressive. Linger alcohol tingle with butterscotch, orange peel, apricot, roasted oak, oils, cinnamon Jeez the oils really dry out my mouth
Bowman Cask Strength Bourbon is a burly and muscular bourbon, but it honestly comes at the expense of nuance and variety. This part is honestly hard to explain, because while this is absolutely delicious, I don't think "wow". There's a lot of brawn but not much nuance. Maybe that's an unfair critique, but I can't shake it.
I've unfortunately lost some Glencairn's while in transit, and that made me very sad. So, I wised up and bought this Glencairn Travel Case that comes also comes with 2 glasses so I don't need to worry so much about them breaking. I think it's great, and I think you'll love it too.
Seriously, if you already have glasses, protect them.
A Smith Bowman Cask Strength Batch 2 Rating

This rating may be a little controversial (or not), but I stand by it – A Smith Bowman Cask Strength Bourbon is a wonderful "Top Shelf" bourbon that delivers a powerfully fragrant and flavorful experience that is amazing to experience and a lot to handle, but feels limited at the same time.
It's an amazing and burly bourbon that will satiate any "proof hound" or "proof whore"…for $100 (the MSRP), or maybe even $300. Is it worth the absurdly high secondary price? Not for me at least…although I do have the luxury of trying it for free (thank you again) and an aversion to overpaying by that much. The secondary market is separated from reality, but I guess the novelty of the hazmat ABV and super limited distillery-only release from Sazerac makes it that much more elusive and valuable.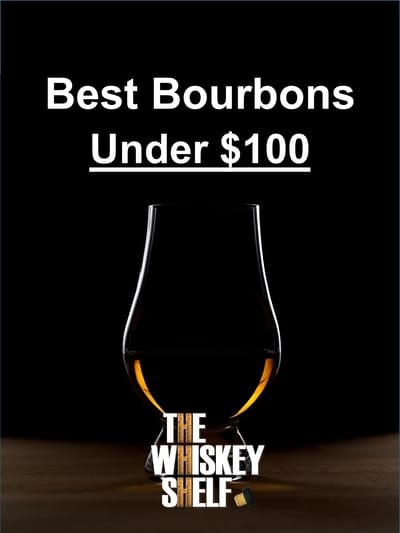 Where it doesn't completely follow through, relatively speaking since it's on the cusp of "Top Shelf+", is that it doesn't make me think "wow" or "holy shit" this is amazing, a requirement for "Top Shelf". It's extremely subjective I know, but that's how I do it. The well-controlled power is there, but not the nuance and range.
I guess the best-ish way I can describe it is that the ludicrously high ABV amplifies every note (and the alcohol to a lesser degree), but the dynamics and depth aren't improved by that much so I can't get over the mountain to the higher rating. To continue the music metaphor, louder is better to a degree, but it's not everything. "Top Shelf" is still a great rating though.
Let me be clear though, it's most definitely 10/10 worth it for $100. If you have a bottle, hopefully you choose to open and enjoy it. If you don't currently possess a bottle, unfortunately every bottle has been sold from the distillery, so you only hope is to obtain it through other means. If I was going to spend $1000 on secondary for a bottle, I'd rather get dusty Wild Turkey or a flight to Japan so I can put my Japanese skill to good use and do it myself, plus spend 2 weeks in Japan.
So in my usual round about way of writing things, A Smith Bowman Cask Strength is a delightfully crafted bourbon that controls the alcohol and puts it to good use, providing a hefty experience at the intended price. I wish they would release this more regularly instead of teasing us every year with such a limited release that I can't seem to win (yet). Maybe I'm just bitter.
A. Smith Bowman came in with intent to create an amazing bourbon for $100, and they definitely succeeded. Anything more than that is just hype from the outside.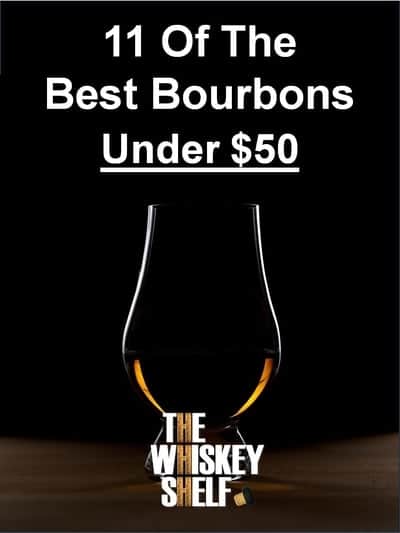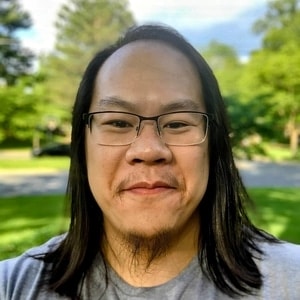 I have far too much fun writing about whiskey and singlehandedly running The Whiskey Shelf to bring you independent, honest, and useful reviews, comparisons, and more. I'm proudly Asian American and can speak Cantonese, Mandarin, and some Japanese.
There are no sponsors, no media companies, and no nonsense. Support The Whiskey Shelf by 
Buying Me A Shot
.