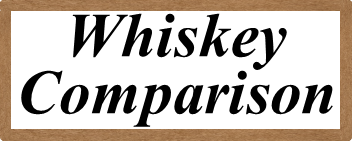 Stellum Bourbon vs Barrell Private Release Bourbon A19A
Barrell is best known for their blends, taking various components across the world to create interesting combinations. When Barrell started releasing whiskey under the Stellum name, which I consider their budget / not nearly as expensive line of whiskeys, I became curious as to how Barrell blended Stellum Bourbon and Barrell differently to account for different pricing but similar Indiana, Kentucky, and Tennessee components (albeit with different ages). So, I took Barrell Private Select Bourbon A19A "Sugar", the one Barrell Bourbon I had on hand, to find out.
While nothing is mentioned explicitly, I assume that Stellum Bourbon predominately uses 4-6 year old bourbon (and explicitly mentions adding older bourbon to the blend). Barrell Private Release Bourbon A19A has a component age statement of 10% 5-year / 10%-9 year / 10% 13-year / 70% 15-year bourbons, so 90% of the blend is at least 10 years old and has a sweeter personality hence the nickname "Sugar". My best guess is that these two will be quite different, but let's find out how so in this Stellum Bourbon vs Barrell Private Select Bourbon A19A comparison.
The below table outlines key facts and figures for what I am comparing.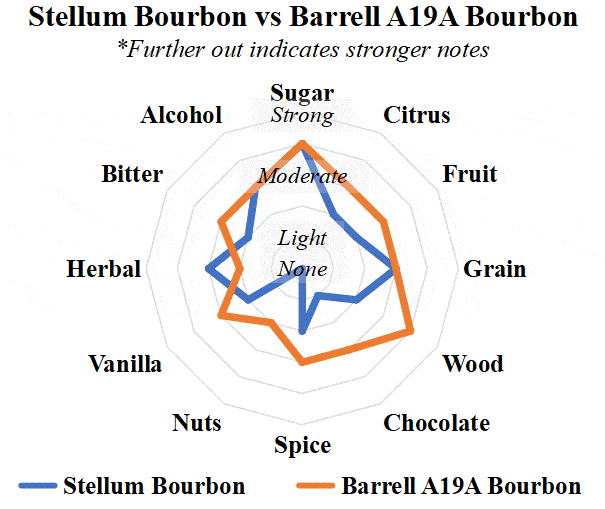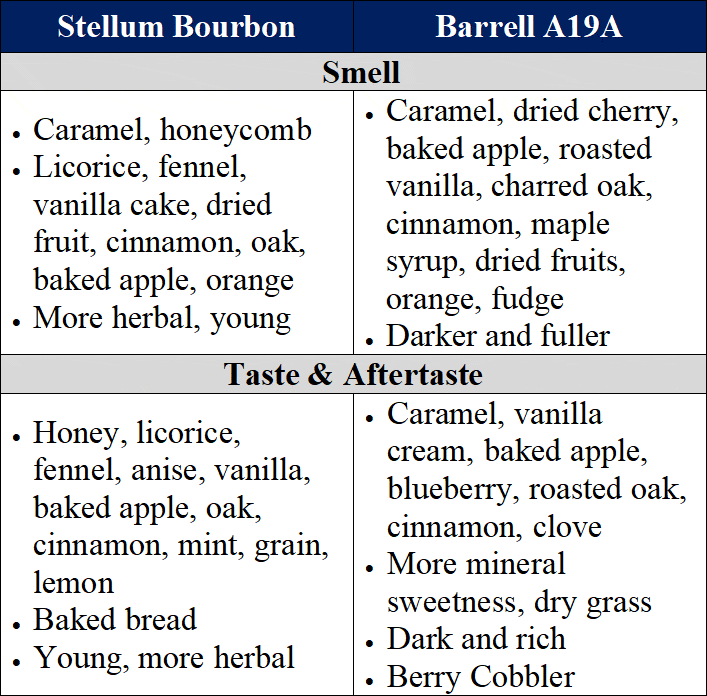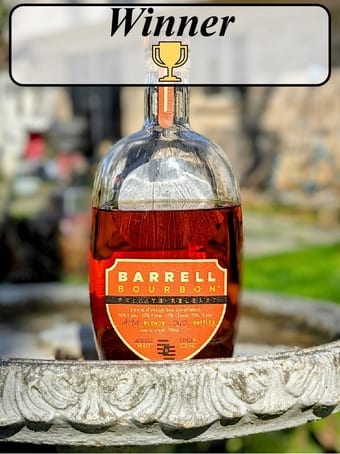 This comparison highlights how one company can take somewhat similar inputs from the same places (Indiana, Kentucky, and Tennessee bourbon) and blend two distinctive bourbons at different prices. Stellum Bourbon smells and tastes quite young (often to its detriment). It's further amplified when compared to the more expensive and older Barrell A19A, which is far more rich, layered, and enjoyable across the board, and has a bit more berry and that Dickel mineral sweetness and doughiness to create an interesting blend that reminds me of berry cobbler. Barrell A19A is far more distinct and memorable.
The main takeaway from this comparison is that there's a drastic difference between Stellum and Barrell, likely primarily because Barrell puts the older / better / more expensive whiskey into Barrell and the younger / cheaper stuff into the less pricey Stellum. Another takeaway for me is that Stellum Bourbon is good, but there are a number of great bourbons I'd rather buy over it at the same $50-60 price range. I'd even say that Barrell Private Select Bourbon A19A is twice as good as Stellum Bourbon, although I still don't think it's worth the money.
Maker's Mark Cask Strength Comparison
Comments are closed.