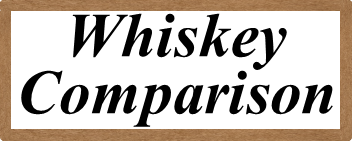 Laphroaig 10 Year Cask Strength vs Laphroaig Cairdeas Triple Wood
Laphroaig is one of the iconic Islay Scotch producers, and one that I've been fortunate enough to have visited during my travels. Laphroaig 10 Cask Strength also happens to be one of my favorite peated Scotches, and one that's not difficult to find in the US (but strangely is in the UK). I've been drinking it for years and love it. On the other hand, Laphroaig Cairdeas is an annual limited release that I've only just started to explore, with the 2019 Cairdeas Triple Wood (aged in bourbon then finished in quarter casks then sherry casks hence "triple wood") as the focus of this comparison.
Since both are cask strength Laphroaig Scotches, but with different ages and aged in different casks, I've been itching to do a comparison. Let's get to this Laphroaig 10 Year Cask Strength vs Laphroaig Cairdeas Triple Wood comparison to find out how the additional finishing in the Cairdeas changes this Scotch.
The below table outlines key facts and figures for each Laphroaig Scotch.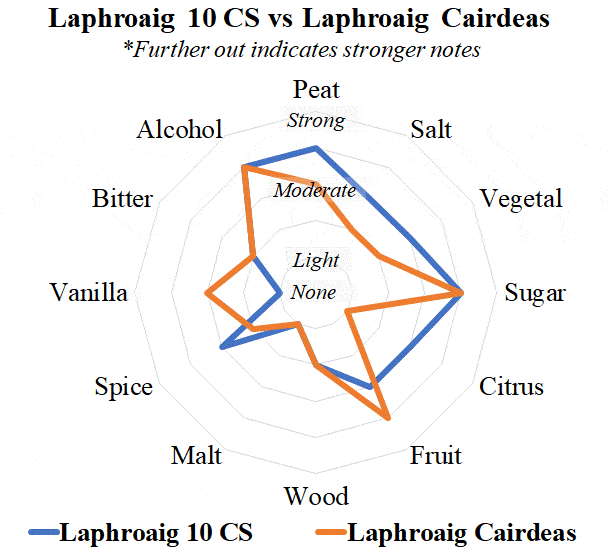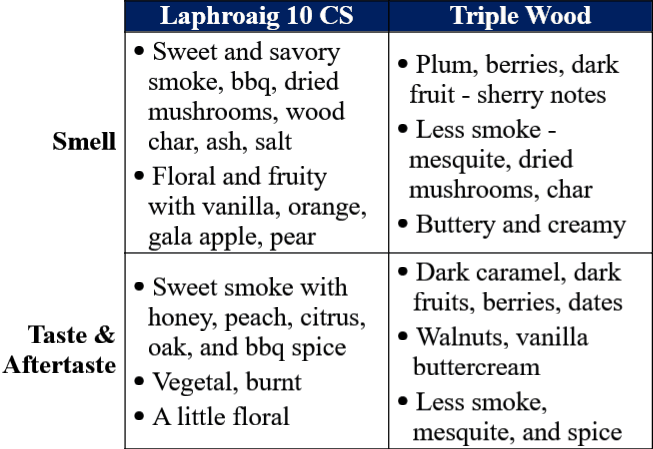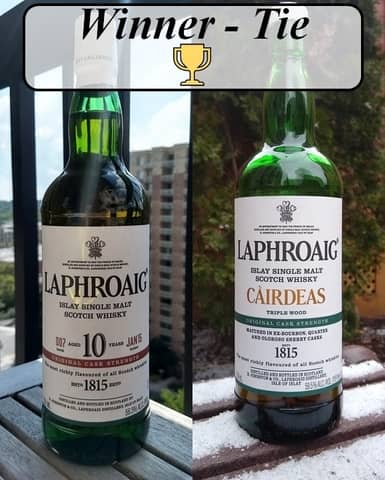 Whoa, Laphroaig 10 Year Cask Strength and Laphroaig Cairdeas Triple Wood are both amazing yet very different. To start, the Cairdeas is a shade darker in color, probably from the sherry finishing. That sherry darkness carries over to the scents and flavors with berries, dates, buttercream, and a slightly walnuttiness that are absent in the 10 Year cask strength. The sherry in the Triple Wood has opened up a lot since my review, and smells incredible. The 10 Year Cask Strength wears its bourbon-aging well, packed with bright and vibrant citrus, pear, apple, and flower. The Cairdeas is rich and dark while the 10 Year is bright and vibrant.
The most surprising outcome of this comparison is how different the peat levels are in these two Laphroaigs. Both still have the signature mesquite wood, BBQ spice, dried mushroom, and vegetal ash peatiness, but it's amped up in the 10 Year Cask Strength while it's relatively "subdued" in the Cairdeas Triple Wood. 
I really don't prefer one Laphroaig over the other. Each one is excellent in its own way and may be better for different occasions, preferences, or moods. Regardless of which one you drink, you're definitely the winner.
Maker's Mark Cask Strength Comparison