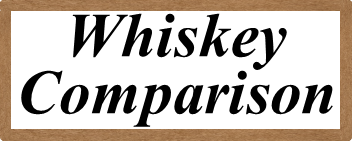 Kirkland 18 Year Speyside Single Malt vs Kirkland 25 Year Speyside Single Malt
If you have a Costco membership and are lucky enough to live in a place where it sells liquor, you likely have encountered Costco's private label Kirkland Scotches that are shockingly reasonably priced. Don't be mistaken though, Costco is not in the Scotch-making business. Costco buys Scotch from Alexander Murray Co, who in turn buys barrels from distilleries across Scotland. Given that they've offered a range of Scotches over the years, I've always wondered how similar some of them are. Now, I'm finally doing this Kirkland Scotch comparison, comparing the Kirkland 18 Year Speyside Single Malt and the Kirkland 25 Year Speyside Single Malt. 
Full disclosure, the 18 Year and 25 Year Speysides were discontinued a few years ago. They've more recently been replaced with a 20 Year version with 46% alcohol, and possibly other ones that I haven't seen yet. Years ago, my dad thought that these were an interesting deal, so he bought a case of the 18 Year and one bottle of the 25 Year. Let's dig into this Kirkland Scotch comparison and see what we learn about these two Speyside-sourced Scotches.  
The below table outlines key facts and figures for each Kirkland Scotch.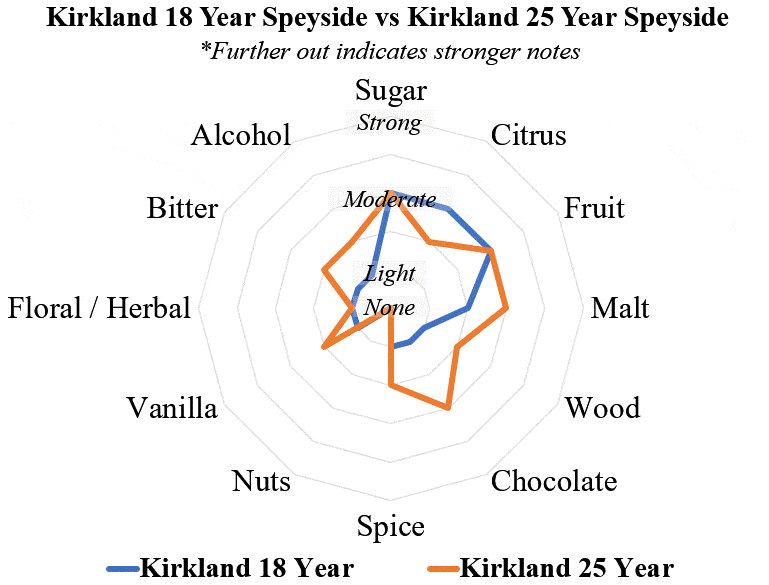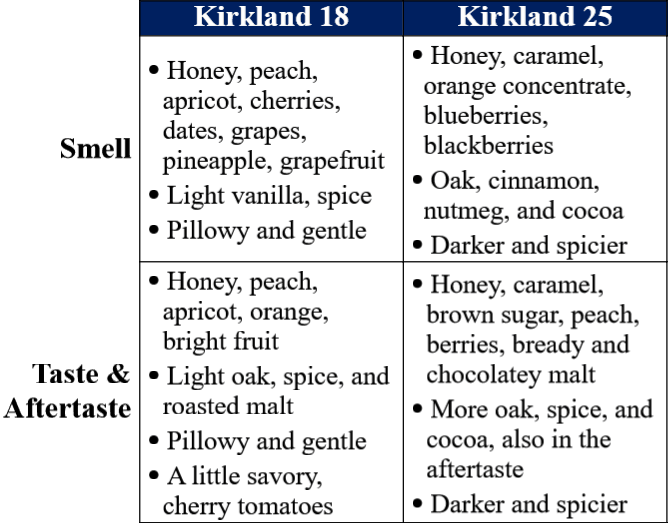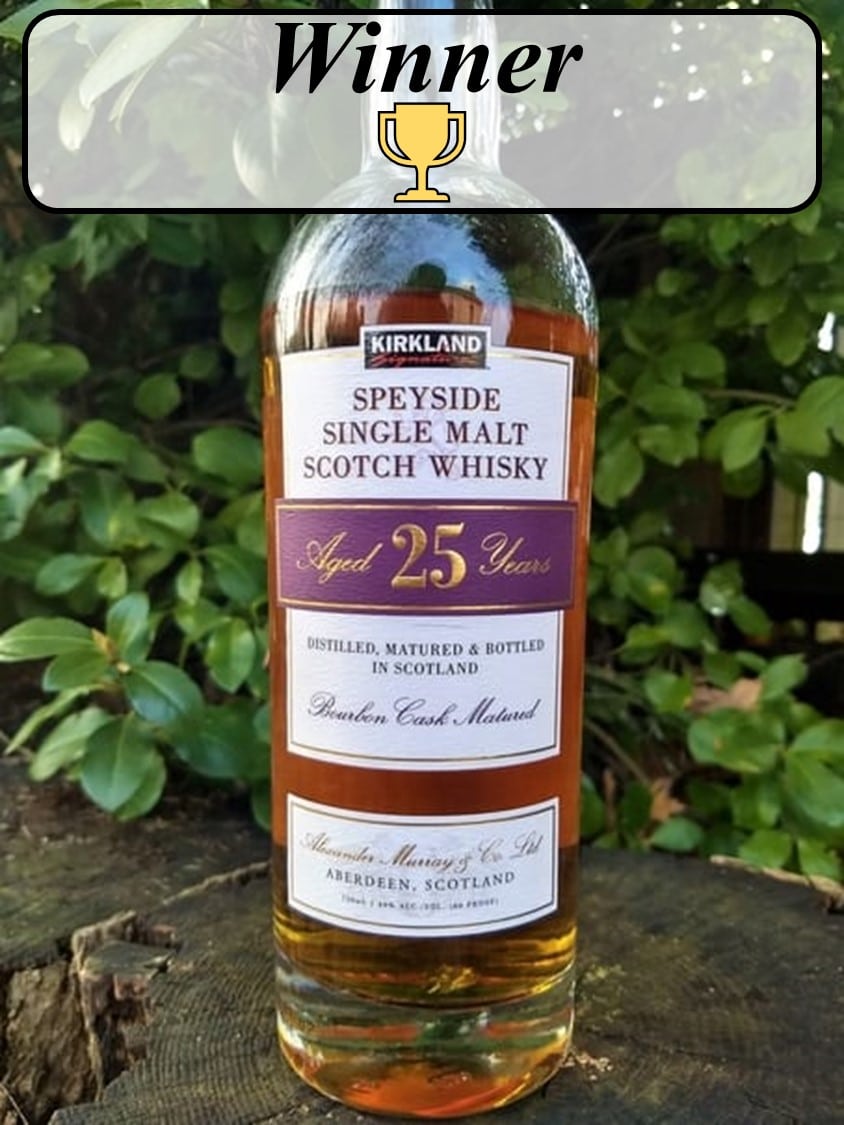 Kirkland 18 Year and 25 Year Speyside Single Malt Scotches are more different than I expected. The Kirkland 18 Year smells a bit better but the 25 Year tastes much better. The Kirkland 18 Year smells heavenly with honey and an array of bright fruits and dates that gently envelop me, while the 25 Year takes more time to open-up, but eventually offers up darker caramel, orange, berry, wood, and spice notes. 
The 18 Year Speyside, as fragrant as it is, falls apart with its flavors. There's so much promise, but it's all diluted by the low proof. The Kirkland 25's flavors, even at the same 40%, are stronger, richer, and darker with honey, peach, berries, malt, oak, cocoa, cinnamon, and nutmeg. On the finish, the 25 Year also leaves pleasant spice and mint notes from the long maturation that are absent in the 18 year.
Price aside, Kirkland 25 Year Speyside Scotch is the winner of this Kirkland Scotch comparison. It smells almost as good and tastes drastically better than the 18 Year, but unfortunately still loses so much from the dilution. The 25 Year likely would be gangbusters amazing at 46+%. Still, $90 is a steal for a Scotch this old.
Maker's Mark Cask Strength Comparison