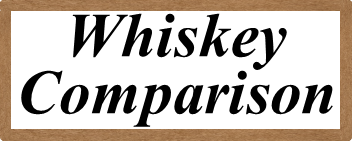 Eagle Rare 10 vs Russell's Reserve 10 Year Comparison
Eagle Rare
and
Russell's Reserve 10 Year
are Buffalo Trace and Wild Turkey's (respectively) mid-range offerings. On paper, Eagle Rare and Russell's Reserve look very similar – 90 proof, 10 years old, similar rye content, and comparable prices.
In fact, you might even think that one tried to copy the other. When you're scouring the whiskey section for your next find, you'll almost always find Russell's Reserve 10 Year staring back at you, but Eagle Rare can be tough to find depending on where you live.
The follow-up questions then are – if they look so similar on paper, how similar are they to drink, which one is better, which one should I buy? Ask no more, because I'm going to give you my take in this Eagle Rare 10 Year vs Russell's Reserve 10 Year bourbon comparison (you're welcome).
The below table outlines key facts and figures for each 10 year old bourbon.

Whiskey is also for sharing, so I use Vivaplex, 12, Amber, 2 oz Glass Bottles, with Lids for smaller samples and Vivaplex, 12, Amber, 4 oz Glass Bottles, with Lids for larger ones. Full transparency – This is an Amazon affiliate link so I may earn a commission if you buy this or something else. Regardless, I actually use these myself.
I shouldn't be, but I'm surprised at how night and day different Eagle Rare 10 and Russell's Reserve 10 year are. Russell's Reserve 10 throws its dark, oaky, grassy, and nutty traits at me all at once, so it's not what I would call subtle or delicate, but I honestly like it more now than when I reviewed it. The sweetness comes as caramel nougat and dark chocolate while the citrus, apple, and licorice, while present, take a far backseat to the wood and grass.
Eagle Rare does everything differently with the bright sweetness and fruitiness (orange, apple, peach) leading the way and the dark oak, spice, and chocolate taking a back seat. It's more subtle and delicate, taking more time to unravel the scents and flavors, making it a little more interesting for me to sip. The 90 proof heat is similar in both. Chalk up the major differences to yeast and barrel selection.
I personally prefer Eagle Rare because it is more fruity, round, and layered. While not bad by any means, I'm not as in love with Russell Reserve 10's dried oak forwardness that can sometimes border on dominating. Oak is really not the problem, it's just less balanced.
So to answer your initial questions – 1) they are very different to smell and drink, 2) I prefer Eagle Rare for the above reasons, and 3) if you can't find Eagle Rare, buy Russell's Reserve 10 and decide for yourself what you think.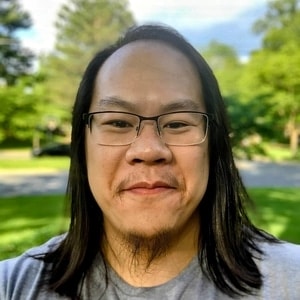 I have far too much fun writing about whiskey and singlehandedly running The Whiskey Shelf to bring you independent, honest, and useful reviews, comparisons, and more. I'm proudly Asian American and can speak Cantonese, Mandarin, and some Japanese.
There are no sponsors, no media companies, and no nonsense. Support The Whiskey Shelf by 
Buying Me A Shot
.
As an FYI, I bought and use these Glencairn glasses from Amazon for my reviews and comparisons (because they're the best): Glencairn Crystal Whiskey Glass, Set of 6, Clear, 6 Pack. Full transparency, this is an affiliate link, so I may earn a commission if you buy this or something else from Amazon.

Maker's Mark Cask Strength Comparison